SPOTLIGHT 25
24/06/2019 14:15
Welcome to the Spot Light. Check out the latest psychedelic, cosmic, prog, freakbeat, folk, kraut, experimental, jazz, drone, mystical, and avant-garde sounds! https://www.shinybeast.nl/blog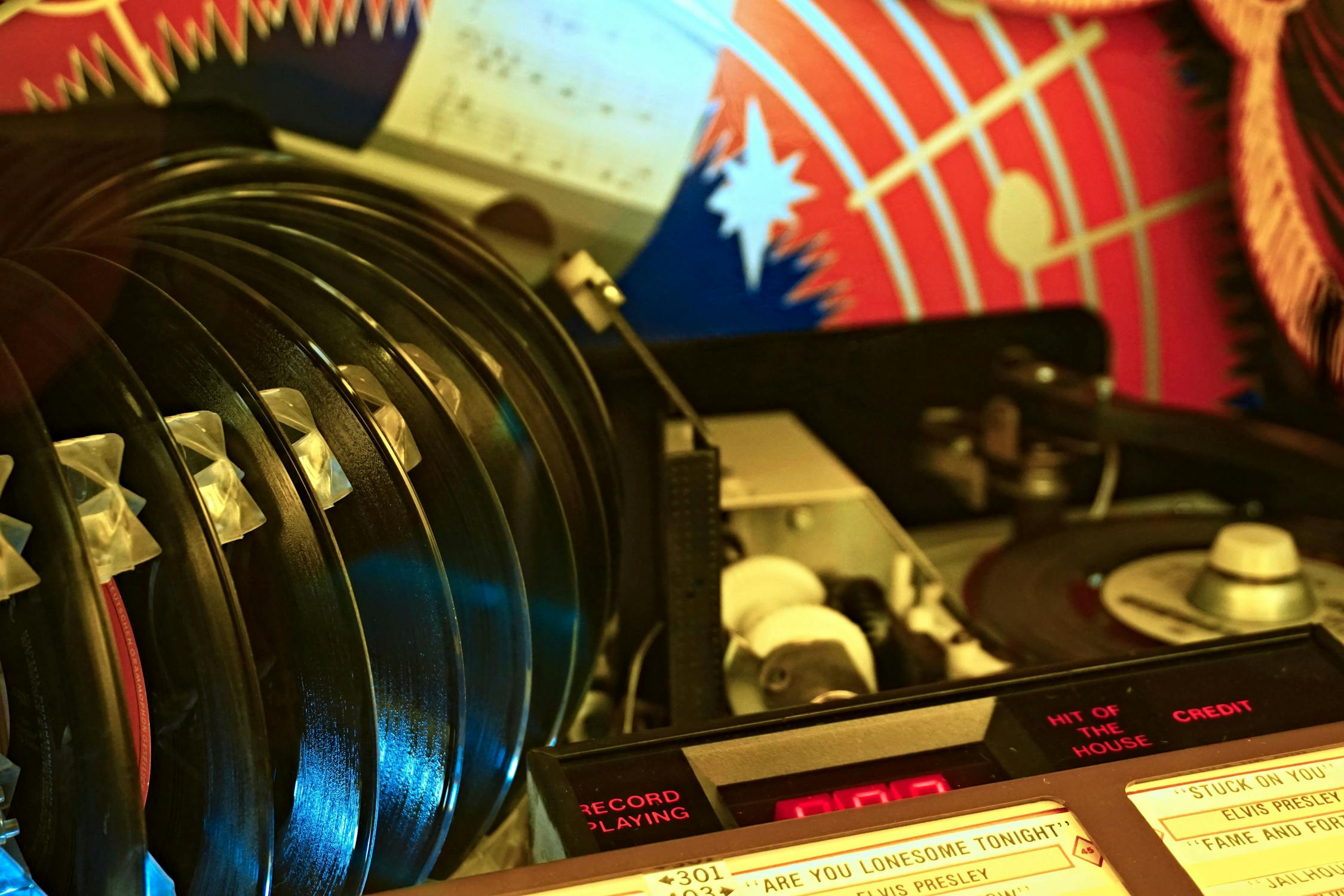 PSYCHEDELIC/PROGRESSIVE/FOLK
Originally from Santa Barbara, California and based in Los Angeles, The Black Watch evoke the same fervor from those in the know as do bands such as The Chameleons, The Church and The Stone Roses. Led by singer, songwriter and guitarist John Andrew Fredrick, the band has impressed a generation of music writers and critics while managing to stay just under the radar, keeping true to the melodic, guitar-driven power and majesty that have defined a legion of celebrated, if obscure, records. While The Black Watch have occasionally heeded the siren call of psychedelia, their stellar discography to date has focused more in the realm of soaring fuzz-jangle pop laced with erudite lyrics. With their 3-song psych EP on Hypnotic Bridge the band adds a brilliant new dimension to both their own catalog and that of the label. 'Crying All The Time!' transports TBW into the realm of glorious pop psych, launching listeners into its stream of soaring, sonic splendor (and mellotronic majesty, courtesy of ex-BJM keyboardist Rob Campanella). Undoubtedly the first and only song to offer up such sumptuous words as delirious, imperious, mysterious, insidious and perfidious in a single set of lyrics. 'One Hundred Million Times Around The Sun' conveys its cosmic trippiness in title alone, then delivers in spades with mind-twisting backwards guitars and soothing promises of everlasting bliss. 'Much Of A Muchness' purrs along like a pristine engine fueled by no-knock, high-octane acid, serenaded by seraphic vocals and glimmering guitars.
An essential element of the Los Angeles psychedelic scene and self-described "spot-on mid-60s-style rock n roll group," The Creation Factory began blowing minds in early 2015 with their stunning debut at East L.A.'s Everydaze Music. Inspired by both The Creation and The Factory (the legendary '60s British bands, not the legendary '80s British record labels), the group was formed by Shane Stots (bass, vocals) and Iggy Gonzalez (drums, vocals), who also play in Mystic Braves. With the addition of Gabe Pacheco (guitar, vocals), Neil Soiland (fuzz guitar, vocals) and Glenn Brigman (organ), The Creation Factory quickly became a transcontinental sensation, releasing their first full-length album on Lolipop Records in late 2018.
Debut single by this baroque pop band from Los Angeles, CA. Swirling 7" vinyl with mind wobbling artwork by Mat Dunlap.
Los Angeles-based psychedelic rock group Triptides, led by multi-instrumentalist Glenn Brigman, began in the summer of 2010 as a series of home-recorded tape machine experiments. The band has since released six full-length albums along with several singles and EPs. Their music beams through realms of sonic clairvoyance complete with melted guitars, swirling Farfisa organs and vocals like sunlight through the fog. An ecstatic reflection on a dream shared by "all who were there", the paean to enlightenment encapsulated by 'Nirvana Now' takes Triptides sun-drenched psychedelia to new glorious new heights. Awash in aural delights emanating from a Wurlitzer electric piano along with Epiphone Casino and fuzz guitars, the song has all a seeker of psyched-out bliss could ask for. Shimmering with dronalicious sitar, Farfisa organ, 12-string guitar and Beatlesque bass, 'She Is Dressed In Red' is a perfect marigold comedown after spinning the A-side at maximum volume.
Evansville, Indiana-based fuzz rock alchemists Faerie Ring release their debut full-length. Over the course of seven tracks, the band effortlessly combines various influences from the pantheons of stoner rock into a singular vision. Expanding on the green haze of Sleep and the rocking, desert grooves of Kyuss, Faerie Ring is clearly rooted in the art of riff worship. Still, there exists the freshness of spring and new growth within their psalms. Coalescing all that is heavy and psychedelic into a single breathing ecosystem, Faerie Ring's compositions evoke a sense of wonder. Comes on transparent green vinyl.
Here Lies Man took the music world by storm in 2017 with their self-titled debut positing the intriguing hypothesis: What if Black Sabbath played Afrobeat? Since that time, Here Lies Man has expanded and expounded upon their sound and ideas of heavy riff rock and psych within the ancient rhythmic formula of the clave. The L.A. based band comprised of Antibalas members have toured relentlessly over the past 2 years, while also releasing a second album, 'You Will Know Nothing' and an EP, 'Animal Noises', both in 2018. 'No Ground To Walk Upon' is their third album. It continues with an ongoing concept of HLM playing the soundtrack to an imaginary movie, with each song being a scene. The lead single 'Clad In Silver' is the soundtrack snippet of a journey to the imaginary place called home, which can never be arrived at. With every step, the character imagines getting closer, but it is a hallucination that fades in and out of perception.
Reissue of last studio album, originally released in 1982 on Auvi, by Spanish band Lone Star. Probably their best sounding and produced album. Comes in gatefold cover and includes bonus CD and poster. Strictly limited edition of only 300 copies.
In 2019, at a time in which irrationalism seems to be king, with far-right politics enjoying mainstream status worldwide, religious fundamentalists, flat-earthers, and anti-vaccinists testing the limits of freedom of speech, Planet of Zeus return with their highly anticipated fifth studio album 'Faith In Physics'. Lyrically, this album seems to be Planet of Zeus's most socio-politically conscious release, dealing with themes such as digitalization, religion, social network pseudo-revolution, addiction and lonerism. Musically, it sounds like the band's chosen to take the dirtiest path possible in order to create the highly charged atmosphere needed to get its messages through. 46 minutes of heavy, intellectual riffology and fat grooves, reminiscent of RATM's best days, MC5-esque attitude and energy, coupled with QOTSA's pop sensibilities. An album that flows like water and closes with Planet of Zeus's signature psychedelic last track, that sounds like The Doors landing in 2019 Athens via teleportation.
In Homer's 'Odyssey', 'Moly' was the herb Hermes handed to Odysseus to release his men from Circe's sorcery. 'Moly' serves also as the title for Seirios Savvaidis' 2019 studio album, a low-key effort, full of great tracks for some serious acoustic bliss! Seirios' unique blend of acoustic psych and post-modern folk grooves is currently making waves via the release of the CD-only compilation 'Paggaidelic' and the collaboration with Aggelos Baltas, aka Anatolian Weapons, on the 'To The Mother Of Gods' album, featuring Baltas' reconstruction of some of Seirios Savvaidis' key tracks. Co-release with Cosmic Eye.
Tomaga are an experimental group that have released a string of well-received studio records that take in primarily cosmic jazz, noise, electronics, exotica, krautrock and minimalism. This project from them is entitled 'Extended Play 1', which is a wild foray into new groove territory. It's a six-track LP limited to 500 copies only. It also includes an insert and download.
This album is extremely electic, with echoes of Nick Drake, early Genesis, Tom Waits, pagan death chants, Pet Sounds, Oliver Postgate and Ivor Cutler. Everything from the truly sinister to children's TV music. Guitars, antique synthesizers and organs, sound effects and all sorts of household objects all play their part.
The first release outside of Japan for one of the most original figures in Japanese music, Kumio Kurachi. Recorded by Jim O'Rourke at his home studio, 'Sound Of Turning Earth' is Kurachi solo on vocals and guitar, mixing surreal lyrics and theatrical vocal personas with unorthodox tunings inspired by Japan's national instrument the koto. A strangely brewed but fresh Japanese prog folk record. Kurachi has been playing music since the '80s, so is well known in Japan and has collaborated with Taku Unami and Tatsuhisa Yamamoto. He has played with Tenniscoats, Kazuhisa Uchihashi, Katsura Yamauchi, Tori Kudo, Jim O'Rourke and Eiko Ishibashi. 'Sound Of Turning Earth' arrives as a deluxe gatefold CD accompanied by artwork by Kurachi and full translation of his strange lyrics.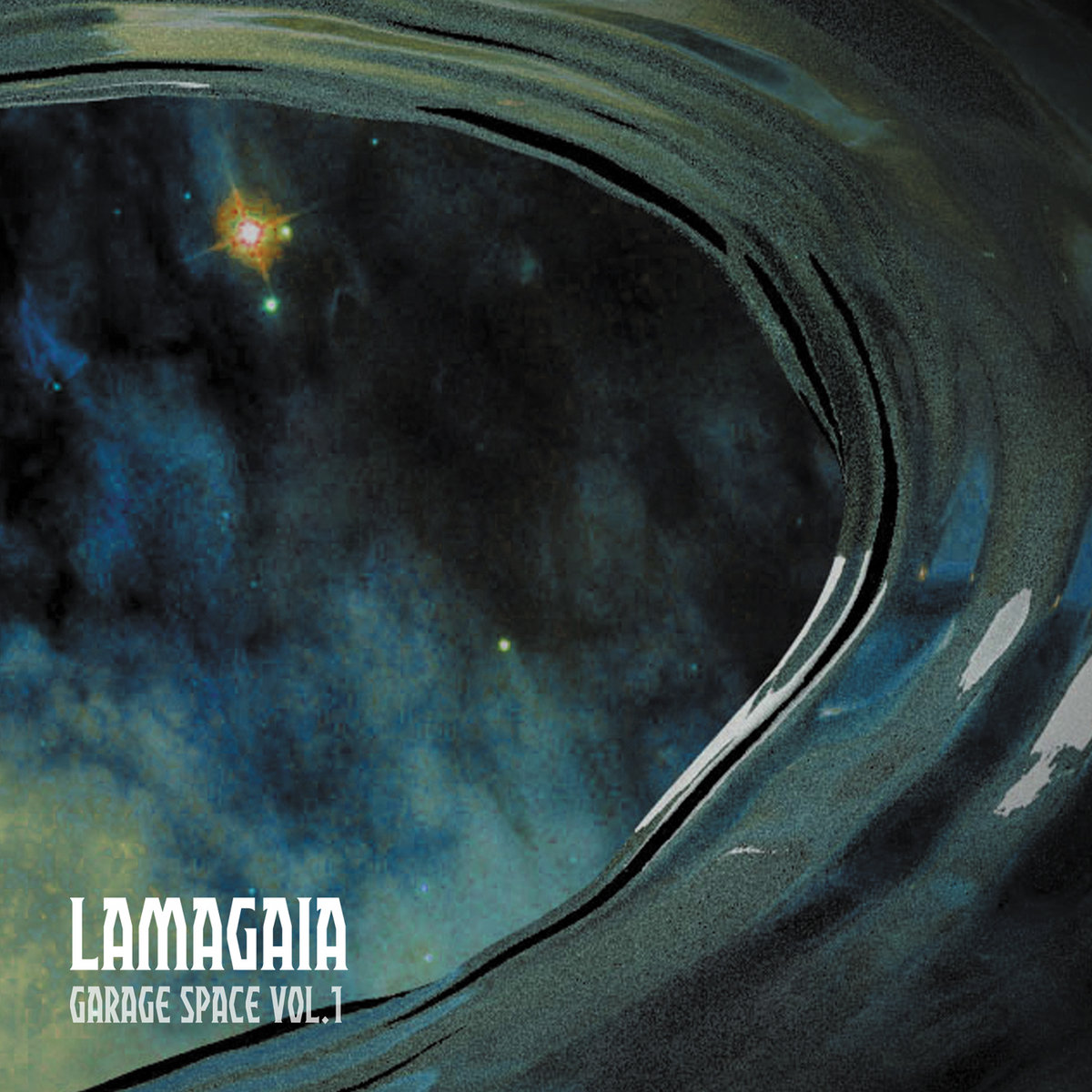 'Garage Space Vol. 1' is a delve into the huge pile of unreleased Lamagaia recordings. What you have here is near on 70 minutes of Lamagaia just letting lose as they fly HIGH and HARD. On 'Garage Space Vol. 1' Lamagaia let go with a primal throb and thud as they glide so effortlessly that you cannot help but just grin at the share scope at what they create. Lamagaia rule the roost on psychedelic kraut burners and this little sampler of jams is more than enough proof.
For too long Gothenburg has been considered the capital of space rock. Now that this band has entered the frame the cosmic tables will be turned. Rymdstyrelsen comes from Stockholm (some 1235 kilometers south of Esrange Space Center) and will introduce listeners anywhere in the galaxy to the sound of space rock 2.0. "I used to listen to Hawkwind a lot. Space rock is a genre that has always appealed to me, although there are very few true purveyors of this certain kind of music. After hearing Rymdstyrelsen I was flabbergasted. Finally a worthy successor to the Brock/Kilmister/Turner/House/King/Dettmar lineup has been unearthed!" ~Daniel Ekeroth, author of 'Swedish Death Metal'.
Reissued on CD, here's the fourth and final full-length from the Danish progressive jazzrockers, originally dating back to 1976. The album is full of fantastic, non-trivial melodies and great solos, performed by musicians (ex-members of Burnin' Red Ivanhoe, Coronarias Dans and Hurdy Gurdy) who had mastered their instruments so well they had no need to show off. This edition includes a bonus track, liner notes and rare pix.
Reissued on CD is the third full-length by Danish band Secret Oyster, including ex-members of Burnin' Red Ivanhoe, Coronarias Dans and Hurdy. Originally dating back to 1975, this remarkable album was made on request for a ballet of the same title, starring one of the greatest Danish female ballet dancers of the era, Vivi Flindt. (It's also Vivi who posed naked for the cover of the album.) Musically we're talking progressive rock and jazz fusion of the highest level. Weather Report probably is the most obvious reference, although Secret Oyster had an amazing guitarist who gave the group a much more rocking sound. This edition comes with two bonus tracks and an insert featuring liner notes and rare photos.
GARAGE/BEAT/SURF/ROCK'N'ROLL
Limited edition release for The Mousetrap Allnighter 28th Anniversary in London.
Bloody hell... you'd buy this for the cover alone! The sexiest Cramps influenced duo ever! Featuring Tina (from Oh Gunquit!) and her gorgeous sidekick Clementine, these two gals deliver an absolute killer album of monumental Crampsesque proportions. This ain't no tribute, cabaret bullshit... it's pure r'n'r, stripped down big noise, oozing sex and decadence. Just look at those vixens! Do the Quahog Stomp while you get Clamped by the Human Clams, but... don't bend over, they're driving! These gals have quite a rabid following. So let's be frank about this, it ain't going to be around for very long so get in early and Stay Sick! Limited to 500 copies.
Driving, rockabilly influenced garage punk. "Like being hit by a steamroller at 100mph." ~Moffo Magazine. Probably one of the best 'trash' bands out there today and like all the classic trash bands (Vibes, Sting Rays et al) of the early/mid '80s they've a double bass player showing their rockin' influences without being a 'billy' band. This LP just hits you right between the eyes, the perfect mix of garage punk and psycho influenced rockabilly with a touch of punk to keep it dirty enough. Limited to 150 copies on orange vinyl.
LP in gatefold sleeve on "Livid Lime" vinyl, limited to 250 copies with the full Ug & The Cavemen story by Bal Croce (Sting Rays, Earls Of Suave, Ug & The Cavemen). Includes 4 bonus tracks and a DVD of them supporting The Cramps in 1990. Revamped artwork by Bruce Brand too. A TRULY AMAZING album featuring members of The Sting Rays, The X-Men, The Vibes, Headcoatees, Earls Of Suave, Purple Things etc... Trash royalty of the highest order, at last this near legendary album from 1987 is once more available.
PUNK/HARDCORE
Imagine if 'Incesticide' era Nirvana were crossed with 'Static Age' era garage-punk Misfits. You'd have sinister low budget horror rock with a visceral, twisted weirdness and bludgeoning riffs. Some might call it nightmarish, we call it Warish. Warish is a very newly minted SoCal trio formed in early 2018 that has wasted no time making its presence known. The band formed when guitarist/vocalist and pro-skater Riley Hawk (son of skating legend Tony Hawk) and drummer Bruce McDonnell decided they wanted to try their hand at something more distinct than they'd done previously.
'THE 'UNITED BLOOD' ERA RECORDINGS, NEW YORK CITY, 1983' - Controversial east coast punk band Agnostic Front were lynchpins of the New York hardcore scene. Formed in 1982 by former Eliminators guitarist Vinnie Stigma along with vocalist John Watson, drummer Rob Crib Crash and bassist Diego, the band went through several other early members to settle on Vinnie Stigma, bassist Adam Mucci, drummer Raybeez and Cuban-born singer Roger Miret for these recordings. Often misunderstood in their early days due largely to their majority skinhead following and the shock imagery of their record covers, the group carved out its reputation in the dilapidated Lower East Side of Manhattan, then blighty by poverty, drugs, violence and high levels of urban decay. The recordings featured on this incendiary compilation date from the very start of their recording career, beginning with the demos that led to their debut seven-inch release, the self-issued 'United Blood' EP, bolstered by other recordings from the period that were left unissued at the time; some of the material included here later appeared on the 'Raw And Unleased' CD, but several songs are appearing on vinyl here for the very first time. Agnostic Front went on to reign supreme on the New York hardcore scene throughout the 1980s and although later recordings once again saw membership changes that brought a shift in style to include thrash-metal crossover elements, their longevity and high standing is such that they were featured on Showtime's 'The Godfathers Of Hardcore' documentary, ultimately leading to Roger Miret's recently released autobiography 'My Riot'. SIDE 1: 'United Blood' 7" (Two-Track Mixdown) 01. No One Rules 02. Final War 03. Last Warning 04. Traitor 05. Friend Or Foe 06. United Blood 07. Fight 08. Discriminate Me 09. In Control 10.Crucial Changes 'Extended United Blood Recording' 11. Smell The Bacon/What's With You 12. In Control 13. Last Warning 14. Fuck All Authority 15. Fight 16. Final War 17. Discriminate Me 18. United Blood 19. No Rights (No One Rules) 20. Friend Or Foe 21. We Shoud Care 22. Crucial Changes 23. Traitor 24. United Blood 25. Discriminate Me 26. We Should Care SIDE 2: 'Pre-United Blood Recording' 01. Smell The Bacon/What's With You 02. In Control 03. Last Warning 04. Fuck All Authority 05. Fight 06. Get Out/Final War 07. Discriminate Me 08. United Blood 09. Society Suckers 10. No Rights (No One Rules) 11. Friend Or Foe 12. We Should Care 13. Blind Justice 14. Crucial Changes 15. Traitor 16. Skins Go Marching In/We Can Do Anything 17. It's My Life 'Message From The Underground Comp.' (Urinal Records) 18. United Blood 19. Time Will Come
After two 7"s, an LP and numerous tapes Brooklyn's Kaleidoscope are back with their sharpest release to date. Written and recorded by the band in the house they live and create together. 'After The Futures...' follows a path laid by worldwide sonic outsiders. You can hear vibes from the early ESP catalogue (Fugs, Godz, Zitro), guitar tones close to Peruvian Los Saicos, the wildness of the entire Attack Punk catalogue and constant nods to the blunt free spirit of Crass. The fifteen paranoid, anxious and gloomy tracks of the record offer a narrative, an open view of the state of the post-modern world we have to live in as opposed to a re-hash exercise of style about past times. 'After The Futures...' comes housed in a due tone heavy board offset sleeve and includes an A2 poster and a 16 pages risographed lyric booklet.
Texas's Nosferatu unleash their first full-length of hardcore ramped-up into its highest echelons of breakneck propulsiveness, whizzed-up and faultily-wired, a tumbledown chaos of Siege-like flurries, whipping about with Die Kreuzen sharpness, or the more modern uncompromising flailings of Permission and No. Ugly barks, murky blurs of riffs slammed into you with the force of a bomb-blast. Barely room for breath, most of the tracks snapping off with little ceremony, apart from on the track 'Under The Sun' which drags that grimy noise out into a grubby itchy monster three times the length of most of the other tracks on the album, and on the apocalyptic stomp of the closer 'Solution Absolute'.
INDUSTRIAL/EXPERIMENTAL/NOISE/NEOFOLK/GOTHIC
Collaboration between Killing Joke's Jaz Coleman and Italian instrumental industrial duo Deflore.
2019 album by this Japanese industrial project. Limited to 150 copies on clear vinyl.
Papivores, which could be literally translated as "Paper Eaters", is a project that has blossomed from the minds of French violinist Agathe Max and British musician and producer Tom Relleen - half of the duo Tomaga and member of The CAN project. Their debut release 'Death And Spring' is based around an intriguing experimental compositional approach, taking their inspiration from a novel by Catalan writer Mercè Rodoreda. The text functions both as a fantastical, magic-realist reverie and as an address to oppressive, authoritarian government. Natural images are juxtaposed with a series of increasingly violent human rituals which ultimately weave together into a self-imploding folk tale about life and death. Taking different aspects of the varying symbolism as starting points, the two musicians conjure expansive sound worlds that veer between evocations of the natural world and dark psychological states. Their individual voices exist in subjection to the themes of the novel and the feelings inspired by it. The result is a remarkably profound and refreshing conceptual album.
Limited to 300 copies, this is a vinyl-reissue of a 1986 cassette album by the Madrid-based experimental/electronic musician. On offer are six tracks with ethnic and exotic touches, and featuring environmental themes.
Neptunalia is a festival of Neptune, celebrated in Rome, of which very little is known. The day on which it was held, was probably the 23rd of July. The festival was celebrated with games. Respecting the ceremonies of this festival nothing is known, except that the people used to build huts of branches and foliage, in which they probably feasted, drank, and amused themselves. From "Dictionary of Greek and Roman Antiquities" by John Murray, London, 1875. Co-release with Lal Lal Lal. SIDE 1: 1. David Edren - Whale Bubbler 2. H. Takahashi - Deep 3. Nuslux - Hippocampi 4. Olli Aarni - Eliksiiri A & B 5. Ilpo Numminen - Speleothem SIDE 2: 1. H. Takahashi - Coral 2. Nonlocal Society - Latiaxis Mawae 3. Kuupuu - Jään Alle 4. Marja Ahti - Silent Floor 5. Miaux - Rip Current At Avalon Beach
METAL/STONER/HARDROCK
'Violet Hour' sees the energy of Alunah's dark, doom tinged hard rock being cranked up with the arrival of guitarist Dean Ashton (bass, Diamond Head) alongside the soaring vocals of Sian Greenaway and rhythmic foundation of Dan Burchmore and Jake Mason. Recorded at the historic Welsh Foel Studio and produced by Chris Fielding (Conan, Electric Wizard, Primordial) the 8 tracks on display show the fruits of a productive early 2019 with a searing combination of melodies, riffs and focused writing. From the opening combination of 'Trapped & Bound' and 'Dance Of Deceit' the album pulls the listener in to an ominous world brought to life by artist 'Felipe Froeder - Arcano XV' and doesn't let go until the brooding finale 'Lake Of Fire'.
JAZZ/AVANTGARDE
'En Route!' is the second -partly recorded live- album by double bass player Jo Didderen and his own Dreamteam. And once again this robust grooving company -consisting of no less than 8 top musicians from the Euregio- proves that jazz can be a feast for the ears and hearts. With both feet firmly in the Blue Note tradition, yet completely of today!
A 2CD set documenting the two very special sets delivered on the 15th of November, 2017 at Cafe Oto, Dalston, London. In classic ecstatic fashion one would expect from these three stalwarts of blazing transcendence these 2 sets swerve from the sublime to the this is an exquisite document of one of the most exciting trios operating today. Limited to 500 copies packaged in mini gatefold sleeve.
"This recording from the earlier years of Cafe Oto documents the impossible pairing of four contemporary giants. It's one of those miraculous one off groupings that reminds us why the venue opened in the first place. The magic of the first minutes -an alto solo by Joe McPhee of true purity- soft-spoken, masterful and accomplished - brought back to mind the blissful Coleman/Haden duet at the Royal Festival Hall. "Ornette gave me freedom to move in a certain way," said McPhee. He searched hesitantly and carefully for his words, all the more surprising from such an articulate musical (or, as he might say 'muse-ical') practitioner and campaigner. Coleman's 80th birthday coincided with McPhee's stint at Cafe Oto. McPhee and his co-musicians delivered an intense performance which was both creative and restrained. With Evan Parker's tenor in tow -a collaboration going back to the late '70s- and Lol Coxhill, sitting with head bowed intently, a soprano master - it could have gone anywhere, yet they worked off each other, often in the higher registers, building up almost bird-call like interactions and trills. Earlier, Chris Corsano's drumming presented a dense bedrock for McPhee to play against, and his solo spell was a crisp exercise in sonic curiosity. McPhee picked up his soprano mid-way through the second set, heightening the lyricism of the three saxophones. Then, being a devotee of Don Cherry, he switched to pocket trumpet, allowing him to interject, and punctuate the concentrated sound layers built up by the quartet, and lead the music out through a different door." ~Geoff Winston (londonjazznews.com).
SOUL/FUNK/LATIN/R&B/GOSPEL
Bonding over a shared love of Chic, Parliament and the other signs in the greater funk Zodiac, Mayer Hawthorne (Aquarius) and Jake One (Taurus), collectively known as Tuxedo, return with their third studio album, 'Tuxedo III' released on the Tuxedo-owned and newly launched label, Funk On Sight. Their powers combined have yet again yielded a bevy of absolute slappers that are packaged perfectly for dance floors in 2019. The album includes features from MF DOOM, DaM-FunK, Leven Kali, Benny Sings, Gavin Turek and others. Tuxedo is back to remind you that the dance floor will always be there to welcome you, whoever you are. Featuring one-of-a-kind hand-printed silver glitter embossed cover art.
ELECTRONIC MUSIC/AMBIENT/D'N'B/TRIPHOP
Reissue of a pure gem of early ambient music. Michael Stearns is a multi-genre music composer and soundtrack designer/producer. His credits include music for Ron Fricke's non-verbal 70MM films 'Chronos', 'Baraka' and 'Samsara' (with Lisa Gerrard and Marcello De Francisci), music for NASA, Laserium, Disney films, HBO, ABC, PBS, BBC, Discovery Channel and James Cameron's 'The Abyss', 'Titanic' and 'Avatar'. Michael works in his studio The Guest House in Santa Fe, New Mexico. In 1975, Michael moved from Tucson to Los Angeles to study with Emilie Conrad at the Continuum Studio. Emilie had 'live' music for her 'movement meditation' classes, and Michael began performing with Fred Stofflet, Gary David, and Don Preston. 'Ancient Leaves' was Michael's first album, recorded in 1976/77 with a Mini Moog synthesizer and a Finnish lap harp (kantele) onto 4 track tape. To the other instruments, Michael added Emilie chanting, an ascending choir with Susan Harper and Linda Olsen as vocalists, Gregorian chants and night ambience recorded in the desert outside of Tucson, Arizona, his hometown. It was initially released on LP and cassette. The 'B' side, 'Elysian E' was performed with an Arp String Ensemble played through an MXR digital delay, one of the first, then slowed to half speed. To this he added Moog and EML synthesizers, The Beam and his voice. Mastered from the original source by Martin Bowes (Attrition) in The Cage Studio.
Blog
Previous editions:
31/05/2020 16:26 SPOTLIGHT 22
25/05/2020 15:32 SPOTLIGHT 21
19/05/2020 07:59 SPOTLIGHT 20
11/05/2020 18:28 SPOTLIGHT 19
05/05/2020 08:01 SPOTLIGHT 18
27/04/2020 10:30 SPOTLIGHT 17
20/04/2020 13:59 SPOTLIGHT 16
14/04/2020 07:50 SPOTLIGHT 15
06/04/2020 17:10 SPOTLIGHT 14
30/03/2020 18:16 SPOTLIGHT 13
22/03/2020 16:54 SPOTLIGHT 12
12/03/2020 14:26 SPOTLIGHT 11
09/03/2020 10:53 SPOTLIGHT 10
02/03/2020 13:13 SPOTLIGHT 9
24/02/2020 13:48 SPOTLIGHT 8
17/02/2020 10:40 SPOTLIGHT 7
06/02/2020 18:46 SPOTLIGHT 6
03/02/2020 10:57 SPOTLIGHT 5
27/01/2020 09:56 SPOTLIGHT 4
19/01/2020 13:58 SPOTLIGHT 3