SPOTLIGHT 13
02/04/2019 08:32
Welcome to the Spot Light. Check out the latest psychedelic, cosmic, prog, freakbeat, folk, kraut, experimental, jazz, drone, mystical, and avant-garde sounds! https://www.shinybeast.nl/blog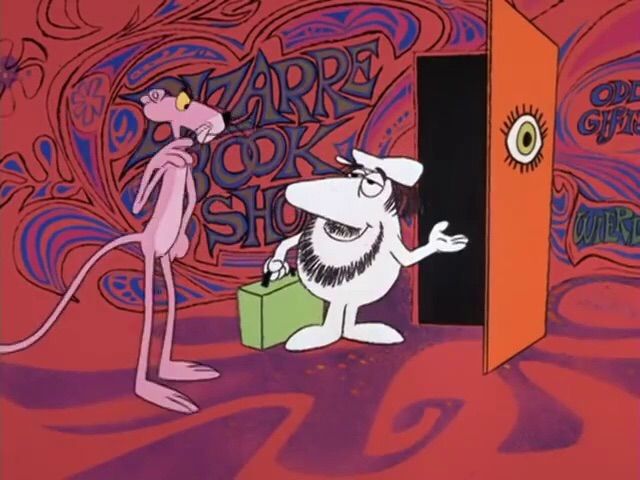 PSYCHEDELIC/PROGRESSIVE/FOLK
Over the last 25 years no group has been more prolific or dedicated to pushing psychedelic rock to its limits than Japan's Acid Mothers Temple. Their maximalist technicolor vision was first revealed on this, their now legendary self-titled 1997 debut released by P.S.F. Records. Led by Makoto Kawabata, the album contains some of the group's most cosmic, hypnotic and over-the-top material; it kick-started and set the tone for a journey that has included countless releases and performances around the world - a freaked-out trip that continues to this day. 'Acid Mothers Temple & The Melting Paraiso U.F.O.' is one of the essential albums of the world's psychedelic underground. Comes in 10 color heavy tip-on gatefold jacket, including poster.
The 2019 album by DBATICOTLH is a heavy psychedelic rock record for fans of White Hills, Hawkwind or Jefferson Airplane.
Hugo Graf has been a place for people of all ages in a wonderful old house, its cellar was used for underground concerts, but Graf Hugo got fucked by the government in the manner of capitalism. Electric Moon was invited to their farewell festival and had the great honour to play the very last into this old building. The second half of the concert, Erich of the Hugo crew joined the band and they were freaking out together. Dennis (also from Hugo) recorded it, Dave produced it and 'Hugodelia' was born. Cover design and artwork by Lulu Artwork. Line up: Sula Bassana - guitar, Pablo Carneval - drums, Lulu Komet - bass, Coldino Erich - guitar (side C). Limited to 400 copies on clear vinyl.
2002 album, first time on vinyl. A unique synthesis of folk, mediaeval and psychedelia that could only be In Gowan Ring.
Dating back to 1969, the rare archival recordings featured on this LP were never before available on vinyl, and seven of them have never been released before in any format at all. US DIY garage-psych trio Index released two highly collectible cult LP's, in 1967 and 1968 respectively. The songs presented here, put to tape with a slightly altered line-up, showcase the Michigan-based combo at its mind blowing psychedelic best!
After the critically acclaimed album 'Jord', Jordsjo (led by multi-instrumentalist Hakon Oftung (ex-Tusmorke)) returns with their second album 'Nattfiolen'. The seven songs fit seamlessly into their nature romantic, murky and apocalyptic forest prog. Inspired by Swedish folk music, German prog and '70s synth music, Norwegian jazz, British acid folk, old horror movies and fantasy novels, the dreamy and warm sound scene, filled with acoustic guitars, flute, tape deck, analog synths and Hammond organ, continues. The music reflects the band's longing for a simpler life near nature, an imaginary past where mystique has a central role. For fans of Anglagard, Tusmorke, Black Magic, Wobbler and Sinkadus. Limited to 300 copies on black vinyl.
Psychedelic Speed Freaks is a power trio led by Munehiro Narita, founding member of Japan's legendary High Rise and easily one of the wildest, most original guitarists in rock history. Blazing in total hyper-saturated glory, Psychedelic Speed Freaks centers on the raw, unrelenting attack of Narita's "motorcycle fuzztone guitar" and a rhythm section driven by a pair of untamed LA acid punks. Recorded deep in-the-red and punched into overdrive, 'Psychedelic Speed Freaks' is a full-throttle adrenaline shot into the 21st Century. Deluxe edition housed in heavy tip-on jacket featuring silver foil printing and embossed paper. Includes metallic printed insert.
'The Silence That Follows' is a phenomenal and truly atmospheric follow up which explores new territories and themes but could still essentially be viewed as a companion piece to 'Hive Mind'. This is an album to be lost in as it transports you away in a droney bliss. "It brings remeniscence of something familiar yet slightly out of grasp, like warped super 8 clips of good times past. Close your eyes and let the soothing sounds guide you. Stereocilia's canvas is your universe, the painting is your soul." ~Sly Vinyl. "A dense, hybrid ambient mess of nothingness which pulls you into its void and encompasses your very being... a true cathartic experience which turns into a beautiful cinematic sound-scape." ~Echoes And Dust.
'DUTCH BEAT NUGGETS' - In the 1960s, the Netherlands had one of the most vibrant and creatively fertile music scenes on the planet. A beat music explosion triggered a full-blown youth revolution, transforming the country forever. A uniquely Dutch strain of rock and pop music -Nederbiet- was its soundtrack. Hundreds of Dutch beat, pop, blues, and psychedelic records were released between 1965 and 1969, and the overall quality was extremely high. Released in tandem with the 8CD box set of the same name, 'Diggin' In The Goldmine: Dutch Beat Nuggets' is a 2LP collection presenting 32 outstanding examples of the Dutch Beat sound, encompassing sweet, melodic beat and pop, raunchy garage and rhythm & blues, fuzz-powered mod and early psychedelic freakouts. All of these hard-to-find single releases are sourced from the original masters in their original mono mixes. This action-packed collection is packaged in a beautiful gatefold cover, the inside depicting all of the original picture sleeves. 'Dutch Beat Nuggets' presents thousands of euros worth of Dutch Beat splendour in one affordable double vinyl package. Black vinyl version. SIDE 1: 1. THE BEATNIKS - Wouldn't You Like To Know 2:40 (Ede) 2. THE COMPETITORS - Long Tall Shorty 3:02 (Monster) 3. CUBY + BLIZZARDS - Stumble And Fall 1:56 (Assen) 4. THE COUNSELLORS - I'll Be Your Man 2:19 (Eindhoven) 5. NICKY AND THE SHOUTS - Don't Be A Fool 2:11 (Groningen) 7. JOHN HATTON AND THE DEVOTIONS - I'm Comin' Home 2:15 (Zaandam) 6. THE ROLLING BEATS - Sweeter Than You 3:38 (Maastricht) 8. THE CHEESE TOWN JEWELS - No One Else 2:32 (Gouda) SIDE 2: 1. THE MODS - Brown Paper Sack 2:33 (Utrecht) 2. ST. JOHN AND THE CREW - I Am A Man 3:09 (Utrecht) 3. JENNY AND THE RASCALS - You Told Me A Lie 2:26 (Den Haag) 4. THE KWYET - No Time For Tears 2:54 (Delft) 5. THE ENTERTAINERS - Crazy Miss Daisy 2:46 (Heerlen) 6. DAT EN WAT - I Can Live Without You 2:14 (Badhoevedorp) 7. SOFTS - Kassie Kijken 2:08 (Amsterdam) 8. SOFTS - Paarse Broek 2:38 (Amsterdam) SIDE 3: 1. NICKY AND THE SHOUTS - Tears Inside 2:24 (Groningen) 2. JOHNNY KENDALL & THE HERALDS - Girl 2:03 (Amsterdam) 3. THE LORDS - In The City 2:26 (Amsterdam) 4. LINDA VAN DYCK with BOO & THE BOO BOO'S - Stengun 2:53 (Amsterdam) 5. THE SPARKLINGS - Now It's Your Turn To Cry 2:53 (Amsterdam) 6. FLASH CALL - Crying All Day 2:32 (Valkenburg) 7. THE TORERO'S - Bald Headed Woman 2:05 (Hilversum) 8. GROUP $OALL - Will You Teach Me How To Love 3:38 (Hillegom) SIDE 4: 1. THE NICOLS - Lord, I've Been Thinking 2:08 (Den Haag) 2. THE FALLOUTS - I'm Sick Of Living 2:19 (Valkenswaard) 3. THE FALLOUTS - I've Been Waiting 1:40 (Valkenswaard) 4. JENNY AND THE RASCALS - That's A Man's Way 2:26 (Den Haag) 5. THE RIATS - Run, Run, Run 3:08 (Den Haag) 6. BINTANGS - Please Do Listen 3:13 (Beverwijk) 7. ADJÉEF THE POET - Iekk! I'm A... Freak 2:49 (Amsterdam) 8. THE INN-SECT - Let Me Tell You About The Things I Need 2:38 (Maassluis)
Few label founders loom as large in the history of underground music as P.S.F. Record's Hideo Ikeezumi. Over three decades and more than 200 titles, Ikeezumi's intensely critical ear guided and assembled a body of music that transcended genre; he exclusively championed artists that were uncompromising in their visions, unconcerned with trends or commercial success. This four-LP compilation, selected by Ghost's Masaki Batoh, is a primer of Ikeezumi's curation: a kaleidoscopic collection of previously unreleased gems from the Japanese underground. Running the full stylistic gamut from the hushed tones of Kim Doo Soo and Go Hirano to the psychedelic rock splendor of Overhang Party and High Rise this set connects the dots between generations and movements, all linked by the common thread of Ikeezumi's panoramic musical vision. The most original voices in the avant garde, psychedelia, folk, free jazz, and rock all found a home with P.S.F. Records. Featuring exclusive music from Fushitisusha, Ghost, Acid Mothers Temple & The Melting Paraiso U.F.O., Keiji Haino, Kazuo Imai, Maher Shalal Hash Baz, .Es, A Qui Avec Gabriel, Shizuka, Masayoshi Urabe, Ché-SHIZU, White Heaven, Keiko Higuchi, Reizen, Makoto Kawashima, Niseaporia, Hasegawa-Shizuo, and Hideaki Kondo. Comes in deluxe triple gatefold sleeve. SIDE 1: 1. Acid Mothers Temple & The Melting Paraiso U.F.O. - Pink Lady Lemonade 2. Kazuo Imai - Delay 160715 SIDE 2: 1. Maher Shalal Hash Baz - Ikeezumi-san 2. .Es - Akatsuki No Uta SIDE 3: 1. Kim Doo Soo - Wild Flower 2. Keiji Haino - Tozakariwashinai 3. Overhang Party - Now Appearing! Naked Existence SIDE 4: 1. A Qui Avec Gabriel - Has Come 2. Shizuka - Lunatic Pearl 3. Masayoshi Urabe - Alto Saxophone Solo SIDE 5: 1. High Rise - Outside Gentiles 2. Ché-SHIZU - Emperor, Notify 3. Fushitsusha - Omae SIDE 6: 1. White Heaven - Out 2. Keiko Higuchi - Nothing Is Real 002 3. Reizen - Untitled SIDE 7: 1. Makoto Kawashima - Madokarano Kagayaki 2. Niseaporia - Sora No Ao Ni Somazu Utau 3. Ghost - Blue Link SIDE 8: 1. Go Hirano - For Rains 2. Hasegawa-Shizuo - Low Blues 3. Hideaki Kondo - Bach: Sonata #1 In G Minor For Solo Violin, BWV 1001 - 1. Adagio
After the release of 'From Now To Now' in 2017, the band took a brief hiatus, only to return in 2018 with a new line-up, with mainstay Neil Whitehead teaming up with Mat Handley of Pulselovers on electronics and Dave Millsop of XOND on guitar, getting back to the noisier sound that Neil had originally envisaged for the band from the start. A session for Dandelion Radio followed plus a limited run CD 'Death To False Motorik' which soon sold out. The vinyl version of 'Death To False Motorik' has been remixed by Neil and mastered by the legendary John McBain. Drawing on early Hawkwind, Chrome, The Stooges and the unmistakeable motorik beats of NEU! as influences, the band's high adrenalin, visceral sonic attacks have drawn praise from every corner of the known musicverse. Run of 250 copies on translucent red vinyl with a black blob.
At the core of the music group Lata Donga is a family who has been playing ethnic music for already three generations. Lata Donga's special musical appeal is linked with the emotional, uniquely saturated and inspirational sound of the singers' voices. The ancient and modern, the Latvian and global, the female and sacred - all of these unite and serve as the group's main musical inspirations.
When Hildá and Viivi heard each other's music for the first time, an idea was born to combine yoik and accordion. Vilda combines mystical yoiks, swinging rhythms and improvisation in a fascinating way. Influenced by contemporary pop music and Finnish folk music, a unique soundtrack is created that will carry the listener to the northern fells, where the winds of the Samiland blow.
GARAGE/BEAT/SURF/ROCK'N'ROLL
Two fine tracks by The Galileo 7, both exclusive to this release. 'Too Late' (which features a top-notch lead vocal from Viv, her first on a 45!) appears in a dedicated mono mix (in contrast to the stereo mix on the 'There Is Only Now' album), while 'The World Looks Different Today' is a completely different take to that which closes the first side of the LP. It has a different vibe and different instrumentation, but is a corker just the same!
Far out mind expanding psychedelic punk from Haarlem, the Netherlands who squeeze you into a organ grinding fuzz overdose fest and fly you to unknown dimensions!
Compilation by this Argentinean actor and rockabilly singer from the '60s.
This is the amazing case of The Gold. A case of joyful alchemy that pays homage to The New York Dolls, Johnny Thunders and the Heartbreakers, The Rolling Stones or The Stooges...simply, embracing the spontaneous energy of rock and roll. In these times of pre-cooked, tired and stale fashions offering few surprises, their rawness is appreciated and needed. There is no other group like The Gold.
POP/ROCK/WAVE/NOISE
'Four' is made of big open spaces and echoes from inner worlds, it's the outcome of a journey that radically changed the songwriting and the sound of Sunday Morning. These songs arise from a loud and clear need for a change, the will to explore new paths. This album is the soundtrack of a road trip among the great meadows of the Southwest, while you can hear behind you the Missisippi river, there where it all begins. The songs are deeper, slower and straight to the core, while the sound is bigger than life, the acoustic guitars multiply enfolding their electric echoes, while the piano finally steps out on the stage and the voice becomes the player.
In current times, how should mental disability be dealt with in an unrestrained, open-minded way? How can we take on this difference not as a barrier but as an opportunity? By directly confronting its creative force and abounding energy. When a handful of lucky few got to discover the Wild Classical Music Ensemble: four mentally disabled persons, led by the Belgian musician and violin-maker Damien Magnette. The group's first album that was released in confidentiality on Sub Rosa, had gone under the radar. It is time to catch-up here with 'Tout Va Bien Se Passer' ('Everything Will Be Alright'), the ensemble's third record together and from far its most accessible yet. A trip full of dizzying earthquakes and triumphant storms, populated by jelly-like Talking Heads, damaged Devos, lunar punk and screaming robot-rock.
PUNK/HARDCORE
After a first 7" 'Managerial Material' on It Takes Two/Upset The Rhythm in 2016, The World is released their first album, 'First World Record' in 2017, affirming for a second time the unique qualities of their music. This is their 2019 mini LP 'Reddish', which brings to mind Essential Logic, Liggers, Twelve Cubic Feet... The members of The World are all part of an active artistic community in Oakland, and can also be found in bands such as Rays, Andy Human & The Reptoids, Naked Roommate, Blues Lawyer and Jackson Politick. The World's a post-punk band, sure, but they're also a dance group, a wild and revolutionary art collective, sounds from the past catapulted to the future.
METAL/STONER/HARDROCK
RSD 2019 release, leftover copies will be available online after April 13. Unreleased cover version of the seminal Black Sabbath tune by soon to be huge doom metal merchants Monolord, Sweden's heaviest three-piece. Now signed to Relapse, this will be their last release on Riding Easy.
In December 2018, Marco Nieddu and Gabriele Fancellu formed a doom band called 1782 in honor of all the "witches" murdered by the bigoted minds of many generations. In 1782 Anna Göldi was condemned, she was tortured and killed, this was the last witchcraft trial in Europe. In this debut album, 1782 deal with macabre themes: from spells to ruthless torture, from the pleasure of sex to the most perfidious revenge. Seven tracks of pure doom metal sound with mega-riff stoner doom intervals, accompanied by a rhythm section of powerful drums, intense bass and super-fuzzy guitars.
Mystik is hailed as the new hope within the Swedish heavy/speed metal movement. Here's the group's self-titled debut album. To keep it traditional/old school without being stagnant and too conformative is a difficult art form but Mystik manages to stay away from all this and delivers a debut album full of classic metallic mayhem and at the same time keeping it fresh and potent!
JAZZ/AVANTGARDE
The first-ever vinyl edition of 'Homo Sacer', Japanese saxophonist Makoto Kawashima's debut album and the final release by the legendary P.S.F. Records. Though he has played the saxophone for just over 10 years, Makoto Kawashima has emerged as one of the most original improvisers in a new generation of Japanese players. His releases on his own Homosacer label as well as on this, his debut reveal a haunting and impassioned style of playing. Kawashima's sax is ripe with the spirit of Japanese free jazz, dwelling as it does between the violent and the beautiful. Kaoru Abe, Masayoshi Urabe, Takayuki Hashimoto, Harutaka Mochizuki... all of these altoists live in an area of personal expression rare in the world, one that feels like the body itself is being whittled away at. It feels like we have a new genius to add to that list. Housed in a heavy tip-on jacket featuring metallic printing and gloss film-laminate finish.
SOUL/FUNK/LATIN/R&B/GOSPEL
Reality, originating from summer '70 was the first Caribbean Latin funk group in Amsterdam and even the whole of the Netherlands. With their self-titled debut album, Franky Douglas (guitar), Tony Sherman (vocals), Roël Burnet (percussion), Glenn Gaddum (organ) and Leslie Vos (vocals) presented a highlight in the burgeoning Dutch Latin, funk and soul scene. Just like the second album 'Tony And Reality', the LP has become a coveted collector's item that people paid large sums of money for. Pseudonym Records is very proud to present the first legitimate reissue of 'Reality', remastered from the original tapes, and with the full cooperation of the band. From now on, Reality's music is available to everyone. The album 'Reality' (1972), with the sensitive and still up-to-date 'War', contains the original artwork. Reality later continued under the name Solat.
Blog
Previous editions:
25/05/2020 15:32 SPOTLIGHT 21
19/05/2020 07:59 SPOTLIGHT 20
11/05/2020 18:28 SPOTLIGHT 19
05/05/2020 08:01 SPOTLIGHT 18
27/04/2020 10:30 SPOTLIGHT 17
20/04/2020 13:59 SPOTLIGHT 16
14/04/2020 07:50 SPOTLIGHT 15
06/04/2020 17:10 SPOTLIGHT 14
30/03/2020 18:16 SPOTLIGHT 13
22/03/2020 16:54 SPOTLIGHT 12
12/03/2020 14:26 SPOTLIGHT 11
09/03/2020 10:53 SPOTLIGHT 10
02/03/2020 13:13 SPOTLIGHT 9
24/02/2020 13:48 SPOTLIGHT 8
17/02/2020 10:40 SPOTLIGHT 7
06/02/2020 18:46 SPOTLIGHT 6
03/02/2020 10:57 SPOTLIGHT 5
27/01/2020 09:56 SPOTLIGHT 4
19/01/2020 13:58 SPOTLIGHT 3
10/01/2020 14:45 SPOTLIGHT 1 & 2