SPOTLIGHT 7
18/02/2019 10:14
Welcome to the Spot Light. Check out the latest psychedelic, cosmic, prog, freakbeat, folk, kraut, experimental, jazz, drone, mystical, and avant-garde sounds! https://www.shinybeast.nl/blog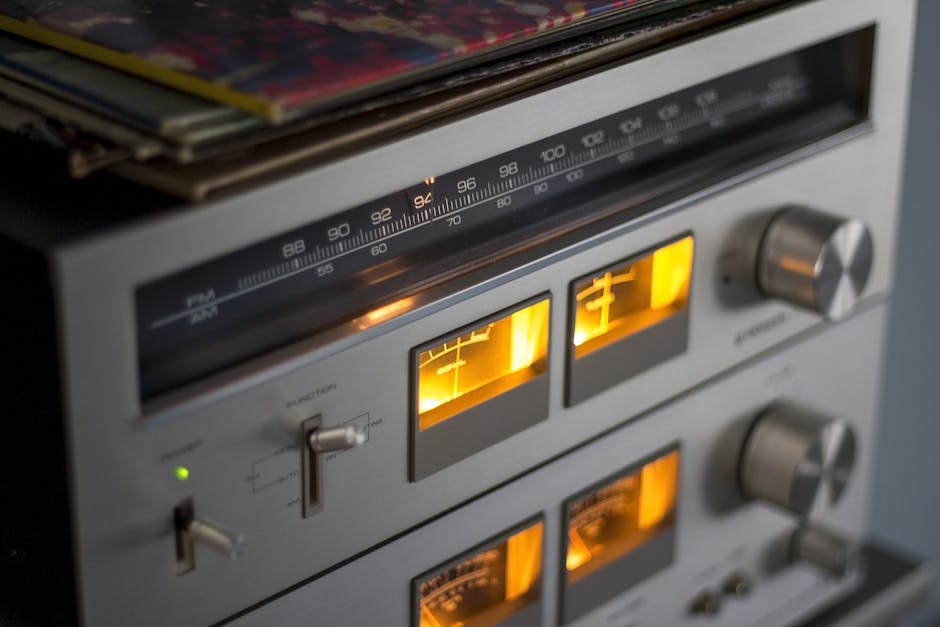 Latest Spotlight is featuring lots of reissues by Everland Records. As always there's a nice selection of psych/prog/folk and garage rock. RidingEasy Records will release the awesome metal/punk album by Zig Zags early May! Then there's also very exciting Black Bombaim and Prana Crafter albums. Also check the latest material from Nomad Eel, Bongo Joe, Heavy Psych Sounds, Pink Tank, Panther, Black Sweat, Four Flies, Bam Balam, Stag-O-Lee, Sugarbush and other labels.
PSYCHEDELIC/PROGRESSIVE/FOLK
2018 single by the LA psychedelic/shoegaze band. Combining elements of shoegaze, psychedelic rock, indie, and pop, Young Creatures toe the line between blissful dreamy pop and dark, eerie soundscapes. Limited to 150 copies on black vinyl.
Bees Made Honey In The Vein Tree is a psychedelic/doom/shoegaze band from Stuttgart, Germany. Founded in 2014, the contrast between bright and eerie, beautiful and heavy, quickly became an inseparable part of their sound. Their compositions combine crushing doom riffs with spherical shoegaze, post- and psychedelic rock. Underneath swims a layer of heavily reverberated vocals, that act as an additional instrument but also add a visual layer through the lyrics. In 2017 they released their debut record, which provides a diverse listening-experience and lays the groundwork for their continually evolving sound. On 'Grandmother' on which they expanded their sound through lower tunings, a densely layered use of effects, and faster passages.
...& PEDRO AUGUSTO' - Black Bombaim approached this creation with the mindset of pushing the boundaries of their musicianship by working with three different electronic composers in three unique recording settings: an old workers auditorium, a huge empty space in the postal office building and in a reverberation room on the university of engineering. Working with Jonathan Saldanha, Luís Fernandes, Pedro Augusto helped Black Bombaim break free of the constraints of a band in a recording studio as each new recording environment and composer brought new textures and ambiance to the music created. It really is rather special to hear. "This is an amazing album of collaborations that I am sure has taken the participants outside of their respective comfort zones to produce a set that is innovative and explorative. You really will need to hear it all to fully appreciate its strength and breadth because it is outside those zones of familiarity where true expression can flourish... and flourish it certainly does here." ~Psych Insight. This album was made possible through the Criatório arts fund, an initiative by the Porto City Hall destined to support the contemporary artistic creation. Co-release by Lovers & Lollypops (Portugal) and Cardinal Fuzz (UK).
Los Angeles based psych-pop band led by songwriter Brandon Graham. Includes the 'Clear Skies' 7" and the 'Maybe Tomorrow' EP.
Second album by UK psychedelic band, limited to 300 copies. Expertly connecting the energies of neo-psychedelia, shoegaze, dreampop and post-punk, FTD released their debut album 'Better Than Some, Worse Than Others' late in 2015. The six-piece's second album, with echoes of Primal Scream, Velvet Underground, Brian Jonestown Massacre and The Cure blows the lid off the UK psych-scene. Since sharing the stage with such bands as The Telescopes, Vibravoid, Dreamweapon and The Cambodian Space Project, the band has attracted a dedicated underground following their cosmic London shows.
An electric mantra from the deep heart of the Pacific Northwest woods, 'MindStreamBlessing' beckons you to relax and crack open your mind for a little while. Prana Crafter is Will Sol, practitioner of fine guitar spell-casting and audio fortune telling. A heady brew of guitar, drums, and organ that traces its majestic lineage from both the wayward strains of a cosmic Americana blues and the rustling sunshine daydreams of a future primitive past. The tunes contained herein drift and sway through the windmills of your mind, leaving the sweet aftertaste of pine and ocean mist. Accept this 'MindStreamBlessing' as a balm for these troubled times. "Sol's lush, earthen psych picked at traditions from Popul Vuh, Träd, Gräs & Stenar, Amon Düül II, blending nimble picking with the meditative thrum of drone." ~Raven Sings The Blues.
In 2010 Swedish singer/songwriter Thomas Denver Jonsson introduced his alias I'm Kingfisher and released the first album under that moniker. 'Arctic' was released on CD and digital via Playground Music, but unfortunately not on vinyl. In 2019 I'm Kingfisher and Accelerator Records set things straight and made sure 'Arctic' finally got its vinyl treatment. Limited to 200 copies on black vinyl.
The four tracks on this debut album by Ukrainian psych band Sex Blender tick so many boxes blending elements of motorik, spacerock, stoner rock and krautrock to create a fantastic modern psych classic. "Another tour de force from Drone Rock Records, who continue their circumnavigation of the psych world with this epic album from Ukraine's Sex Blender. Four monoliths of guitar-fronted power, each having its own character and drawing from a heady palette of influences that come together to create an experience that is, beyond anything else, seismic." ~Psych Insight Music.
2019 album by this psychedelic experimental avant garde underground band from Portugal. Featuring Makoto Kawabata from Acid Mothers Temple. At the crossroads between krautrock and psychedelia...
Here on BLACK VINYL, it's the long-awaited 2019 full-length from the unrivaled masters of Swedish psychedelia! Mysterious, shamanistic, spellbinding, cinnamon-scented, hypnotically jamming and drenched in fuzz glory, this album is a technicolour dream come true!
Edition on BLACK VINYL. Hailing from Austin Texas, awesome heavy psych three piece The Well presents its 2019 full-length! While the band continues to walk an intriguing line between authentic early '70s doom/heavy psych and the frayed weirdness of dark folk (especially with those haunting unison male/female vocals), this album also adds the stark vibe of post-punk à la Joy Division and The Cure in the early '80s.
ZQKMGDZ - 10.000 km² gegen die Zeit was founded at new years day 2012 as a two piece band by Don Alfredo (guitar & vocals) and Don Fernando (drums). From the beginning on, their goal was to create visions of time traveling between planets and to transfer this idea into a musical reality. 2013 Don Libido (bass) jumped aboard the intergalactic spaceship of ZQKMGDZ. In this constellation they produced a manifest under the name 'Dimension Plasma' which was produced in the halls of 'Rosenquarz Recording Studios' and got an awesome feedback from all over the world. After their first two releases 'Dimension Plasma' (2015) and 'Orbit Dualkraut' (2016) ZQKMGDZ return with 'Absolutely Z'. Interstellar psych doom, a psychedelic timetravelling experience, heating up the planetary orbits with dark and brooding plasma.
Sonora Sunrise is a Russian band from Altai. Altai is a sacred land of ancient mountains that are still keeping secrets and old shamanic rites. The culture and wild nature of this land inspires the musicians. Sonora Sunrise's music is transparent and light, like the wind blowing from the mountains. Sometimes it is merciless, like a storm in the desert. The album is imbued with mysticism and the atmosphere of the Altai desert, mountains and shamanism. It contains 9 tracks in various styles: psychedelic rock, krautrock, space rock, stoner rock and ambient. The band has managed to develop its own authentic and recognizable sound. When recording the album, the musicians used rare analogue synthesizers of the Soviet era. From the first seconds, this music immerses the listeners into a unique atmosphere, a world created by the musicians.
GARAGE/BEAT/SURF/ROCK'N'ROLL
Hailing from America's west coast are Portland's Collate. 'Communication' b/w 'Selective Memory' sees the three-piece consisting of Erika, Jason and Travis continue down the path of merging post-punk ideas with No Wave attack and repetition, whilst remaining refreshingly contemporary and valid for today's society. Collate are definitely an interesting voice in today's punk scene. At times they come across like Mars at others times The Suburban Lawns and during occasionaly moments you get a UK post punk feel, this is particularly found in the case of the b-side which has a really cool Josef K styled groove. Collate have the qualities all your favourite Dangerous bands; great songs, great vibe and cool-as-hell aestethic. 7" limited to 300 copies in fold-over risograph sleeve includes insert and download code.
The Centaurs were one of the top rock bands to come out of Vancouver Canada in the mid 1960s. With their long hair and bad boy image, they were way ahead of their time in both their sound and style. They left Vancouver seeking fame and fortune and ended up in Holland and Germany where they quickly rose to the top of their game, sharing the stage with some of the biggest groups of the day and gaining thousands of adoring fans. The tracks represented here are high quality studio recordings from 1966 transferred from the original analog master tapes, plus a few live bonus tracks recorded in 1967 in Amsterdam, Holland, just to give the listener a feel of the period from the band's own perspective. Fans of '60s garage/punk music will greatly appreciate these never before released tracks, remastered by award winning mastering engineer Stephen Marsh in Los Angeles. SIDE 1: Recorded Summer 1966 at Vancouver Recording by Robin Spurgin. 1. On Your Way 2. You Never Let Me Do Nothin' 3. Heart Full Of Soul 4. Hey Little Girl 5. Walk That Walk 6. Hungry 7. Elaine 8. Money SIDE 2: 1. Be Happy (Recorded in Holland, Spring 1967) 2. Kicks (Recorded in Holland, Spring 1967) 3. Come On Up (Live at 't Smurf Club, Bussum, Holland 1967) 4. Sometimes Good Guys Don't Wear White (Live at 't Smurf Club, Bussum, Holland 1967) 5. One More Time (Live at 't Smurf Club, Bussum, Holland 1967) 6. See See Rider (Live at 't Smurf Club, Bussum, Holland 1967) 7. Long Green (Live at 't Smurf Club, Bussum, Holland 1967)
1962 was a hot year in music. Not only instrumental surf rock'n'roll rode the big wave (no pun intended) of commercial success and cult status among the fans of rocking guitar driven music. From England we got to hear about a new kind of pop music emerging from the dirty streets of harbor city Liverpool, so called "Merseybeat". And what happened on the other side of the Atlantic Ocean? R&B, blues, vocal pop and doo wop, all those surf bands and among them some hearty rock'n'roll acts with one foot in R&B and soul. One group of custodians of the true rock and roll spirit was known, probably only regionally, under the name of The Gardenias. This rare gem reissued by Everland Music is their second 7" from 1962 which came out five years after their debut 7". A long time, who knows what happened in between. It is fact that this is a killer 7" with the title track being an early example of dirty rock and roll, which later would be popular under the garage rock label from bands like The Sonics. You can still find remnants of the 1950s rock music in the sleazy saxophone leads. The overall sound is rough and mean which leads me to believe that this is actually a direct live on tape recording in a studio, just as it was the usual way to make records back in these days. No overdubs, just pure music. The B side contains a nice slow doo wop inspired piece that also has this hard edged garage sound. This band is up on par with all the British colleagues that later on became legends. Great stuff for fans of early 60s music.
POP/ROCK/WAVE/NOISE
2018 single by the Los Angeles electro-pop band Livingmore, who describe their sound as a mixture of Blondie and The Everly Brothers. Limited to 150 copies on black vinyl.
PUNK/HARDCORE
Careful, engaging, and dare-I-say theatrical vocals over hyper bass-and-drums while other boingy-boingy instruments puke all over it, all over the whole show. That's called synesthesia. Gentle lectures, dangerous storytime, eerie fast-and-slow nightmare riffs, and a taut, bound-and-gagged rhythm section. Boingily-boingily, that's phantasmagoria. That's the Uranium Club's album 'The Cosmo Cleaners.' So swish around some mouthwash and plug in your AirPods, kid, it's time to drop that needle!
Though the members of notorious punk outfit Zig Zags claim that their 2019 full-length 'They'll Never Take Us Alive' is a metal-album, we of course know better! Or do they have a point afterall? Edition on BLACK VINYL!
INDUSTRIAL/EXPERIMENTAL/NOISE/NEOFOLK/GOTHIC
David Edren confirms himself as a cosmic courier and wizard of synths with the organic electronic music included in 'Venndiagram'. Released for the first time on LP, it appeared only on tape in 2013. The sound remains a pure balance between vibrating oscillations, modular frequencies and rhythmic pulsations, but the general imaginary changes. The main theme is the intersection of circular and geometric shapes and the minimal and clear notion which they represent. Edren imagines reverberated coordinates of galactic sines and cosines, interprets sounds and distortions as trajectories, melodic patterns like pyramidal plastic interpenetrations. All is lead by a primitive impulse to the combination of lines, shapes, figures, ropes or tangents, diameters, squares or triangles. Along these inter-zonal paths, he forges rare atmospheres full of enveloping spherical and spiraling sounds, luminous and radiant in their hypnotic aura, or magnificently ecstatic and ascensional. It's much more than math or geometry, but an alternative visionary way to conceive the world (maximal and minimal) in other manifestations of space and time.
An amazing adventure of a musicological and botanical research on the psychoacoustic qualities of the Green World. It's the investigation of an organic symbiosis, real and mysterious at the same time, between the pharmacological properties of the plant and the sound emitted by the same material essence. From the single natural element comes the vibration permeating the whole Universe; an indissoluble binomial for which "everything that makes up existence contains the information of itself in all its parts". Here, the visionary Walter Maioli (Aktuala, Futuro Antico, Synaulia) collaborates with the music therapist and eclectic composer Agostino Nirodh Fortini, for more than thirty years specialist in the field of sound and video applied to body therapies and meditation. By exposing the archetype breath of the stem, slowing its speed and manipulating and filtering it electronically, the two explorers get a bath of harmonic games with purifying and regenerating powers; a deep and nebulous drone inhabited by insects, alien sounds similar to the vibrates of Fender Rhodes or tonal interludes with plays of stones in the water, on the surface of an inner lake, learning to observe and dive into love and awareness.
'In Fa' is an enchanting meeting of phantasmagorical improvisation, a dialogue between two generations that makes every expressive boundary overcome. Riccardo Sinigaglia (Futuro Antico) remains faithful to the idea of a collective work, where musicians are only instruments crossed by musical energy. He provides his pioneering experience, with excellent control of electronic sounds, realized with the eternal cosmic Farfisa and the synths (Moog Sonic Six, Synthi Ems). Their lysergic fluidity support the whole architecture of the music. Trio Cavalazzi's young sensibility, for his part, gives an intrepid chamber touch to the whole. The impressive versatility of revisiting and stylistic recreation of their strings (minimalism, avant-garde, orient) can remember, in their occult formal abstractionism, the esoteric glories of the Third Ear Band. Thus, their sharp and radial trajectories create a parallel and alienating acoustic dimension. It's the space of a magical synergy, a successful fusion towards the development of a new and futuristic chamber music.
This anthology aspires to map the heterogenous landscape of Greek experimental electronic music in all its contextual, sociopolitical, geographical and aesthetic disparity. With a single exception, it zeroes in on post-'80s music. It comprises works of very different kinds by composers of all sorts of backgrounds that, still, can be thought of, as both 'Greeks' and 'Experimentalists'. SIDE 1: 1. Anestis Logothetis - Wellenformen (1981) 2. Dimitra Lazaridou-Chatzigoga - Intermittent/To Detach Oneself/Unicorn (2011) 3. Panayiotis Kokoras - Sense (2013-14) SIDE 2: 1. Christos Michalakos - Frrriction (2012) 2. Free Piece Of Tape - Burning School (2012) 3. Ilan Manouach - Eminent (2017) 4. Anastasis Grivas/Theodoros Zioutos/Nicolas Malevitsis - Nothing But The Documentation Of Our First Meeting As A Trio (Excerpt) (2002) 5. Ilios - Teleregataj Hundoj (2010) 6. Michalis Adamis - Minyrismos (1966) SIDE 3: 1. Fani Konstantinidou - Coda (2015) 2. Scizhic InzC - Puls.ar() (Miniature Version) (2016) 3. Georgia Spyropoulos - BRUT (2009) 4. Panayiotis Velianitis - Pithoigia (1989) SIDE 4: 1. Iannis Xenakis - Voyage Absolu Des Unari Vers Andromède (1989) 2. Marinos Koutsomichalis - Sygxysis (2011)
Six years after the release of the debut 'MMI-MMV' :Werra: return with 'Vente Vent', thirteen tacks which are combined by the recurring motive of the change bringing wind. Catchy melodies, driving tunes und dreamy songs alternate while poems and own lyrics follow the tradition of their previous work. Musically the trio sets a new course with the addition of an accordion that brings a new dimension and depth to the songs without losing :Werra:'s very own value of recognition. Includes CD version.
METAL/STONER/HARDROCK
Edition on BLACK VINYL! The 2019 full-length by the respected metal band is dedicated to Jay-Jay Winter, the band's founding member who sadly died in a road accident in 2010. 'World Shaker' is the band's first album to feature the line-up that includes Finnish drummer Jani Pasanen and Jay-Jays nephew Ralph Robinson on bass and vocals. Sticking to the traditions of the very best in rock'n'roll, while remaining utterly relevant, 'World Shaker' is eleven heavy metal songs to live your life by; this is the album Moses would have brought down from Mount Sinai.
The Riffs are barbaric and the groove is blazing hot. 13 tracks of riff worship, in the vein of an early/modern hybrid of Corrosion of Conformity, kick you in the ass. The energy is intoxicating, the vocals are infectious and the drums clobber alongside psyched out keys, and road warrior rhythms. Limited to 150 units on cloudy clear vinyl. Comes in gatefold sleeve with a 7 page booklet insert.
One of the finest ever hard rock/stoner metal abums of all time, released in a tiny quantity of only 300 copes on vinyl, s bound to be a massive collectors' item. From the opening notes this killer album by this Pennsylvania group does not let up. Amazing fuzz guitars envoking the finest ever hard rock.
BLUES/COUNTRY/OLDIES
2018 single by the US swamp pop/blues rock band The Potions. Limited to 150 copies on black vinyl.
SOUL/FUNK/LATIN/R&B/GOSPEL
Another extremely obscure 7" gets a reissue on Everland Music. Originals are impossible to find, so it actually makes sense to make it available again to all the soul and funk collectors and probably new fans out there. Recorded by the legendary Calvin Arnold, the title track is a groovy, simmering hot funk song as funky as it could be. Early '70s sound, although the music was recorded in 1977. The B side contains a kind of spoken word performance, a phone call, as the title tells you. One guy, certainly the band's singer, answering a phone call talking to someone whom he refers to as "The Devil" or "Mr. Boogeyman". There are people in the background laughing. A strange track indeed.
This is the third out of four sacredly rare 7"s and it has originally been released on the Mojo label in 1969. Original copies fetch prices up to 700 US$ even in just a VG shape. No wonder that Everland Music grabbed this for a killer reissue on 7" vinyl. The two songs on this single are amazing. The title track is a fast paced soul rock'n'roll track with an awesome horn section, haunting vocals and a great wah wah lead guitar. The title track is smoking hot. 'Mr. Fool' on the B side is a slow R&B ballad and nearly prototypical for it's genre. If you never heard about this band before, but love old goodies like Blood Sweat And Tears or Pacific Gas & Electric, this is truly yours, up on par with the big heroes and definitely still a dancefloor sweeper in case some clever DJ throws it on the turntable to enchant his audience. Northern soul? Maybe, baby, whatever it is, this 7" rocks supreme.
A crown jewel of the US American soul music of the 1970s. The earthy production and vivid feeling makes this album way more tangible for fans of the genre than most polished and slick major productions. A true gem for all collectors of underground soul from the USA. Originally released in 1977 on Magic Disc.
A masterpiece in the field of dreamy psych pop that should have been issued five to seven years before. The Fifth Dimension might be a comparison but there is more. Jazz is one of the basic elements here, dreamy colorful pop and soul music are the others. The mixture is exciting despite it's relaxed atmosphere. All thrillers here on the song front, great coverversions included turned into this band's very own songs. Originally released in 1975.
A crown jewel of the US American soul music of the 1960s. The earthy production and vivid feeling makes this album way more tangible for fans of the genre than most polished and slick major productions. A true gem for all collectors of underground soul from the USA. Originally released in 1967 on Kapp.
Pop oriented yet classic funk, which sounds like a modernized version of Sly & The Family Stone or Betty Davis with a silky and smooth sound but simmering, hot blooded performance. Memorable tunes and a hand for outstanding melodies make this a must have for all funk fanatics out there. Bandleader Zach Prather is a prolific blues musician these days living in Switzerland. Originally released in 1978 on Greedy.
An intense fusion of son Cubano, rhythm & blues and western pop and rock'n'roll that recalls the greatest artists of Afro Cuban dance music and Latin rock respectively such as Santana, Tito Puente or Compay Segundo. A collection of catchy songs that invites everybody to dance. A must have for each fan of Latin pop and boogaloo music. Originally released in 1967 on Decca.
A surprisingly old fashioned '60s sounding R&B, rock and funk album from 1977 that reminds one of the greatest Animals, Rolling Stones and Them efforts from 1964 and 1965 with a few songs clothed in a slightly more modern funk and rock sound that makes one think of 1968 or 1969. A nifty little rarity for lovers of the mentioned legends and '60s music in general.
An obscure underground version of late '60s albums by The Byrds and The Band with touches of gospel and soul played by an all black band in 1977. The Daytonians are an all in all christian band so this is the first time this gem will be made available to a more secular audience. For lovers of the aforementioned acts a must have.
'80s synthesizer pop meets soul and funk music from the '70s and this is a captivating musical cocktail. You can sit and listen, you can dance or sing along to these perfectly produced tunes. The album is a typical product of it's era but this also makes it a really charming piece of music and the memorable songs were definitely meant to last with the listener. Originally released in 1983 on Jam Power.
A sacredly rare but utterly joyful example of lush soul pop that recalls the best songs of artists like Barry White. An entirely handcrafted piece of naturally happy music made for the cuddly moments of the day, but still with compositions that are lasting with the listener for a long time. A must have. Originally released in 1981 on Phono Records.
Hot and groovy jazzfunk that turns every dancefloor into a simmering witch cauldron on Side A, meeting silky soul pop ballads on Side B. A catchy and memorable affair that will give you goosebumps as long as you are a fan of funk and soul on the threshold from the 1970s to the golden era of pop, the '80s. For fans of Lionel Richie, Stevie Wonder, The Four Tops, The Temptations, Stanley Clarke, Hot Chocolate and the likes. It's the first album of the later Blues legend Mel Waiters. Originally released in 1980.
Flashy funky '80s pop with a good amount of soul added for the good measure, celebrated passionately by a former lead singer of The Supremes. A must have for fans of female fronted pop acts from the '80s. Great songs, great performance, great production, a true masterpiece so to speak. Originally released in 1987.
1982's 'Heart And Soul' is a masterpiece of '80s soul funk with a pop edge that will excite fans of Chaka Khan, Sade, Luther Vandross, The Temptations or Marvin Gaye with well crafted memorable songs that show a great production and lush arrangements that reveal many quirky only with further spins on the turntable. A holy grail for collectors finally made available again.
ELECTRONIC MUSIC/AMBIENT/D'N'B/TRIPHOP
Transversales Disques presents 'Kshatrya' (The Eye Of The Bird)', a never released before recording by French avant-garde electronic composer Igor Wakhevitch, who composed a bunch of major experimental albums in the '70s such as 'Logos', 'Docteur Faust', 'Hathor', 'Les Fous d'Or', 'Nagual' and 'Let's Start'. During this 10 years period, Wakhevitch was close to Jean-Michel Jarre, Pink Floyd, Soft Machine, and legendary choreographer Maurice Bejart having with him many conversations around dance and music, human body and soul, spiritual path, collective life, new society, human evolution. As a composer Igor Wakhevitch collaborated with Salvador Dali, Carolyn Carlson, and Terry Riley to name a few. He's considered as one of the first French composer using synthesizers like Synthi AKS, ARP2600 or Moog modular systems. After spending almost 30 years in India, Igor Wakhevitch dug in his archives, and found this unreleased work recorded in 1999 on his 'Mysterious Island 88' system. Esoteric, sacred and cosmic, 'Kshatrya (The Eye Of The Bird)' is the logical follow up of Igor's early works and a monumental piece of electronic music. A must!
SOUNDTRACKS/LOUNGE/CULT ETC
After the amazing discovery of the terrific score to 'Sortilegio', Silvano D'Auria shines once again as one of the best Italian film music composers. Recorded in 1972, but previously unreleased on any format, this soundtrack embodies the essence of the spaghetti sound from the golden age, featuring Edda Dell'Orso and I Cantori Moderni di Alessandroni.
A superb album expressing the grooviest and jazziest side of Piero Piccioni. From pop-jazz to exotica, with a truly percussive rhythm section spiced by charming flute phrases (played by Gino Marinacci) and baritone sax passages (played by Gato Barbieri). A must-have for any serious soundtrack jazz lover.
Hypnotic sound with a distinct film soundtrack atmosphere! Arthouse ambient meets Europloitation! On this album Thelema explores the deeper regions of the mind. Creating mesmerizing hypnotical soundscapes that immediately get in snychronisation with your heart (beat). Created by using modular synthesizer to get an incredible organic feeling and being able to make sounds like never heard before. The album allows you to get lost in or become focussed on things that you want to improve. In combination with the stunning artwork (created by visionary artist Trevor Naud) this can be your guide to enter new territories. Limited to 200 copies on translucent coloured vinyl.
'ANYWAY YOU WANTA!' - Here's again a rather eclectic, swingin' blend of some 1940s jump blues, '50s exotic mambo, kinky doowop, wild eastern surf and Hawaiian rock'n'roll, a coupla burlesque instros and even a bit of groovy twist and soul. SIDE 1: 1. Yma Sumac - Gopher 2. Stefi Akos - Mariguana Cha Cha 3. The Bonnie Sisters - Cry Baby 4. The Chips - Rubber Biscuit 5. Harvey Fuqua - Anyway You Wanta 6. The Quarter Notes - Oriental Rock 7. Sounds Incorporated - Taboo 8. Ted Heath & His Orchestra - Shish Kebab SIDE 2: 1. Puddle Jumpers - Snake Charmer 2. Slim & Slam - Tutti Frutti 3. Louis Jordan & His Timpany Five - You Run Your Mouth & I'll Run My Business 4. Eartha Kitt - Honolulu Rock-a-Rolla 5. Jay Epae - Putti Putti 6. Lil Anthony & the Imperials - I'm Alright 7. Mel Tormé - Right Now 8. Ron Goodwin Orchestra - Murder She Says 9. Barney Kessel - Honey Rock
'AN EXOTIC ROCK'N'ROLL TRIP TO THE ORIENT!' - A great raunchy compilation dedicated to the Orient! 19 tracks of pure exotic rock'n'roll and novelty! SIDE 1: 1. Tomee & The Grecian Knights - Bel-Sha-Zaar 2. Ziggy Talent - Maharajah Of Magador 3. Walter Behrend E O Seu Conjunto - Habibi Twist 4. Trio Joroca - On M'Appelle L'Oriental 5. Karim Shukry - Take Me Back To Cairo 6. Bill Haley - Oriental Rock 7. The Modern Orientals - Dab-Kay 8. Los Boppers - Ali Baba 9. Aris San - Mish Mash 10. Les Sales Gosses - Tarass Boulba SIDE 2: 1. Les Diables Noirs - Ali Baba Twist 2. Mark Anthony - Snake Charmer Tillie 3. Sammy Lowe - Cleopatra Rock 4. Don Carson & The Casuals - Yes Master 5. Roger King Mozian - Harem Dance 6. Al Castellanos - Cha Cha Cha At The Harem 7. The Slaves - Haris Harem 8. Georgie Manis - Oriental Rock 9. Ann Leonardo - Sinbad
AFRO-BEAT/FUNK & PSYCH/DESERT BLUES/ETHIOPIQUES
This single features 2 of the greatest heroes of history of Mauritius Island Sega music and announces the second volume of the 'Soul Sega Sa!' compilation. Unique character and overexcited singer Roland Fatime (also known as Ti L'Afrique) begins his career on the Mauritian scene in the early '70s. Along with the group Features of Life, with Eric Nelson's saturated electric guitar and Raoul Lacariate's untamed rhythms, Fatime is going to spark a new raw, funky and explosive Sega style. His superb Sega-Blues lo-fi tune 'Bal Souki Souki' is reissued on this very 7" along with another nugget buried on the island. It's 'Soul Reggae Prisonnier' by Ramone, Ti l'Afrique's ex-rival! In the same blues and soul vein, this Sega immerses us in a dramatic story of judicial error and prison environment, which is unfortunately well too familiar with some Mauritian musicians!
Intuitive, authentic, and full of ruthless rhythms, the Malawian Madalitso Band has taken Europe by storm. Madalitso will make you clap, dance, smile, and rethink everything you thought you knew about African sound and instrumentation.
By popular demand, Analog Africa is proud to be repressing a high quality limited edition of 1000 copies of Rob's first legendary 'Funky Rob Way' album, one of West Africa's most fascinating recordings. Appearing like a meteor out of nowhere armed with a bunch of twisted afro-cosmic tunes that seems to have come out of an imaginary science fiction movie, singer Rob has to be one of the most enigmatic artists to come out of West-Africa. Slightly different artwork and booklet as the Mr Bongo reissue under the title 'Rob', which is the same album.
More music from trumpeter extraordinaire Etuk Ubong, here's a limited hand-stamped 250 vinyl run with the best tracks from his first album and EP from 2016 and 2017, 'Miracles' and 'Tales Of Life'. The music is simplistic yet thoughtful modal jazz that was written around the time of the death of Ubong's mother Margaret. The Quartet features an all-star Nigerian rhythm section rounded up with Ubong's unique voicing.
High lonesome sounds from Zimbabwe, Kenya and South Africa, 1948-1959. Gorgeous fingerpicked guitar ballads, yodeling, slide guitar, and haunting travel-weary songs by troubadours with a penchant for the fabled American cowboy lifestyle. A stunning fusion of neo-traditional African melodies and early American country-western music. 14 lost classics by George Sibanda, Josaya Hadebe, Sabelo Mathe, Sammy Ngaku, and more, all reissued for the first time from original 78 rpm discs. Co-released with Olvido Records. Includes liner notes with lyrics and old school tip-on covers
'ELECTRIC BLUES FROM THE ROCK'N'ROLL ERA' - For a second time round, delve into the 'Rockinitis' sounds of mid-fifties to early-sixties black dance music. Juke joint gear, as chosen by London based record-slinger, Diddy Wah, and Stag-O-Lee's troublemaker-in-chief, R-Man. If your nights are mis-a-ble and your days blue, salvation can be found right here. These selections aren't just a mild pick me-up, this is full-blown electric guitar blues to make you stand up and shake your hips. SIDE Diddy Wah: 1. H-Bomb Ferguson - Little Tiger (ARC) 1959 2. Guitar Slim - You Give Me Nothin' But The Blues (Specialty) 1956 3. Sonny Boy Williamson - Stop Right Now (Checker) 1961 4. Floyd Dixon - The Late Freight Twist Pt.1 (Skeet) 1962 5. Moose John - Talkin' 'Bout Me (Ultra) 1955 6. Cousin Leroy - Goin' Back Home (Groove) 1955 7. John Lee Hooker - 609 Boogie (Fortune) 1959 8. Hound Dog Taylor - Take Five (Bea & Baby) 1960 SIDE R-Man: 1. Otis Rush - It Takes Time (Cobra) 1958 2. Eddie Burns - Hard Hearted Woman (Harvey) 1961 3. Eddie Hope - A Fool No More (Marlin) 1956 4. Elmore James - Stranger Blues (Fire) 1962 5. Slim Harpo - Don't Start Cryin' Now (Excello) 1961 6. Lightnin' Slim - Mean Ole Lonesome Train (Excello) 1957 7. Junior Wells - Two-Headed Woman (Chief) 1957 8. Billy Boy - I Wish You Would (Vee-Jay) 1955
Blog
Previous editions:
10/09/2019 08:05 SPOTLIGHT 36
30/08/2019 10:49 SPOTLIGHT 35
22/08/2019 16:51 SPOTLIGHT 34
16/08/2019 13:40 SPOTLIGHT 33
09/08/2019 12:50 SPOTLIGHT 32
26/07/2019 13:50 SPOTLIGHT 30
19/07/2019 09:55 SPOTLIGHT 29
15/07/2019 09:44 SPOTLIGHT 28
05/07/2019 16:29 SPOTLIGHT 27
01/07/2019 10:57 SPOTLIGHT 26
24/06/2019 14:15 SPOTLIGHT 25
18/06/2019 08:23 SPOTLIGHT 24
09/06/2019 19:32 SPOTLIGHT 23
04/06/2019 09:28 SPOTLIGHT 22
27/05/2019 10:56 SPOTLIGHT 21
20/05/2019 10:57 SPOTLIGHT 20
14/05/2019 08:35 SPOTLIGHT 19
07/05/2019 12:41 SPOTLIGHT 17 & 18
23/04/2019 08:39 SPOTLIGHT 16
15/04/2019 08:11 SPOTLIGHT 15