SPOTLIGHT 5
04/02/2019 14:01
Welcome to the Spot Light. Check out the latest psychedelic, cosmic, prog, freakbeat, folk, kraut, experimental, jazz, drone, mystical, and avant-garde sounds! https://www.shinybeast.nl/blog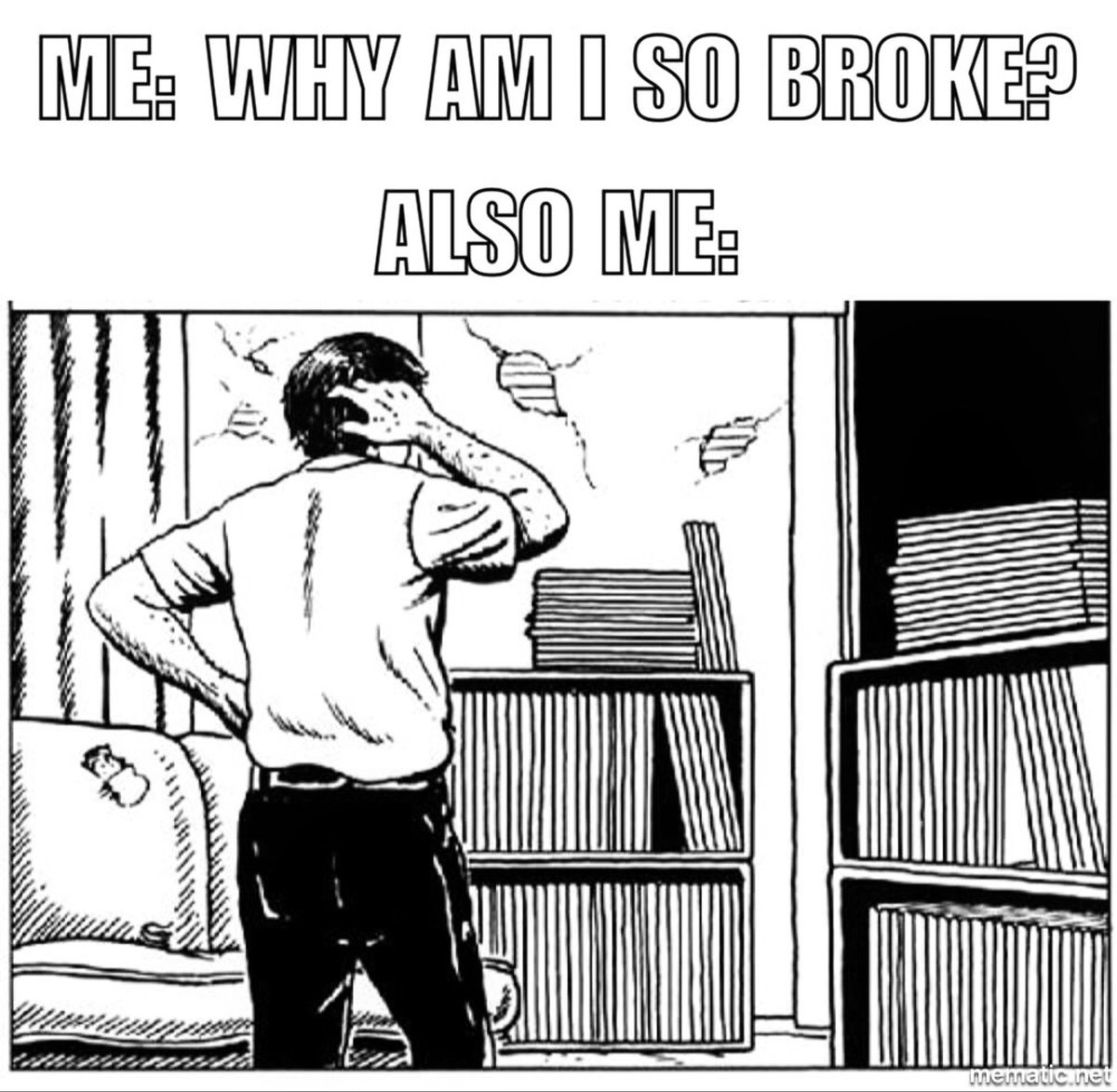 New releases by Full Contact, Heavy Psych Sounds, Adansonia, Sound Effect, Get Hip, Hands In The Dark... Check also our back-in-stock catalogue. Back in stock are a few records by Australian based label - Blank Records (including exciting upcoming 60's Mike Tingley reissue, Babes in Toyland and many others). Guerssen Records recently reissued two obscure artefacts from the 60s on their sub-label Out-Sider; Hasting's Street Opera and Mandrake Paddle Streamer. They are going out fast, so hurry up! You also don't want to miss the 11th full-length from The Telescopes that was recently released and repress of 'Reverse Of Rebirth In Universe' by your favourite Japan psych rockers Acid Mother Temple.
PSYCHEDELIC/PROGRESSIVE/FOLK
Dekathlon sounds like an unholy alliance of majestic nonchalance of Vangelis and better-to-burn-out era Neil Young coupled with the dreamscapes of Kavinsky. Unpretentious from the exterior, the stained-glass universe of Dekathlon explodes into full chromatic glow from within their sonic dome. Executed with electronic accuracy, the musical alchemy on these tracks transmutes tonal qualities into existential prospects of fundamental quality in the vein of Slava Tsukerman's 'Liquid Sky' or Nichibutsu's 'Moon Cresta'. Dekathlon are Jussi Lehtisalo (Circle, Pharoah Overlord, Ektro Records owner) and Janne Peltomäki (ex-Circle), with vocal and guitar contributions from Faith Coloccia (Mamiffer, Barnett & Coloccia) and Aaron Turner (Sumac, Split Cranium, ISIS [the band], Hydra Head Records founder).
Ek Minute Baba is a sitar and tabla-based raga'n'roll combo from Hamburg, Germany. Spherical sitar sounds paired with wild tablature rhythms, with drums, guitar and bass create an irresistible sound masala!
Badass groove from cool rock chicks! This single offers two tracks laden with exquisite interplay of vocal extravaganza and fatal charisma of the band. This is Killdozer on a collision course with Jefferson Airplane on a backwater runway. GENUINE CONTENT ALERT!
Their 2014 10" vinyl EP! Limited run of 500 on blue vinyl. Screaming Dead Balloons, the psychedelic noise garage rockers from Larissa, Greece combine the energy of Hawkwind and Monster Magnet, while not being afraid to also get lazy in a Velvet Underground or Spacemen 3 way.
Brant Bjork's long awaited unreleased album finally out! "Back in December of 2010, I went into a house in Joshua Tree California to record another solo record. About 4 days into the sessions, I decided to abandon the 8 songs I was working on, told my long time friend and engineer, Tony Mason, to start rolling tape and I proceeded to play drums in my natural improv style. After multiple drum track performances were captured, I then started layering guitars, bass and percussion in the same improvisational spirit. I essentially decided to "jam" by myself for the rest of my scheduled sessions. When the recording session had finally come to an end, I put the 8 unfinished tracks on the "shelf" as well as my "solo jam session" tracks. I was much more content with the "jam" tracks as it was a creative release that was needed at that time. I decided to call the collective tracks 'Jacoozzi'. At the time, it reminded me of the feeling of my first solo recording sessions for my first solo release, 'Jalamanta'... only more "free". At that time in 2010, I had no formal plans to release any of the music from those sessions, 'Jacoozzi' included." ~Brant Bjork.
Reissue of 2003 album. 'Keep Your Cool' marks itself as easily one of Bjork's most accessible and catchiest albums. A direct continuation of the raw, straight-to-the-point rocker that was the 'Brant Bjork And The Operators' record, it also brings back some of the more relaxed, levitating aura of 'Jalamanta' resulting into a best-of-both worlds scenario.
Electric Octopus is an instrumental jam band from Belfast, United Kingdom. The band, founded 2016, has already released a considerable number of albums, mostly available as digital download. On 'This Is Our Culture', the band's debut album, the three young talented musicians have managed to build a bridge between psychedelia and jazz. Their long, extended improvisations are inventive and presented with incredible ease. 'This Is Our Culture' is soulful, funky, heavy and bluesy and gives you everything you expect from a freeform jam band. As a bonus, the vinyl edition includes 'Colour Atlas', a jam that was also recorded in the Railway Recording Studios around this time.
Second solo album by Terry Friend (of '70s folk band Stonefield Tramp and Van Spyk & Friend), recorded in 1983. Originally released on a limited to 50 copies cassette only at the time. Includes free CD version.
There surely aren't many bands that can lay claim to being the primary (or, indeed, only) exponents of an entire genre - but psychedelic legends Omnia Opera can, because, well, they invented it. Back in the early 1980s, when the UK free festival scene was still some years from its zenith, and the second wave of psychedelic bands that would accompany it were still just a metaphorical blotter on the tongues of their founding members, some friends from Kidderminster, UK hit upon the idea of 'plasma rock'. Taking elements of a variety of mind-expanding and progressive music, they distilled them into a uniquely potent and energetic style. Incorporating searing punk-edged acid rock with cutting-edge interstellar synthesis and sampling, and largely staying away from the meandering jams that had mostly taken over the psychedelic form, they preferred instead well-observed politically-edged, socially-conscious and cosmically-inclined lyrics alongside powerful arrangements. Over the next ten years or so, the band would release several albums - initially on cassette only, recorded and distributed by themselves, and selling out time and time again, and later on CD and vinyl courtesy of the legendary Delerium Records. Then, just as it looked as if the band might be making progress into a wider awareness, they split up. Fast-forward to 2006, and the band decided to get together to do a 20th anniversary gig, one thing led to another, and for the next four years they toiled ceaselessly writing and recording what was to become their magnum opus, the album 'Nothing Is Ordinary'. Originally self-released as a double CD to a rapturous reception, it is only now that Greek psych label Sound-Effect Records, great fans of the band themselves, have got behind a mammoth triple-vinyl edition. Meticulously remastered for vinyl by Mark Cawthra at The Infallible Ear, and with packaging to match the original CD release (a stunning triple-gatefold sleeve, with printed inserts to house the vinyl), no expense or trouble has been spared to make this limited edition vinyl an absolute essential for any lover of psychedelic music or acid rock.
Opium Eyes Of Nico is a psychedelic project with two persons - Artyom Yegorov and Viktoria Perova (both also play in Cosmic Letdown). This is a psychedelic masterpiece straight from the future, featuring drone renditions of Beatles and Syd Barrett tracks a.o. Originally released digitally in 2015 and on limited CD and tape in 2016 only.
Gabriele Fiori, already frontman of Rome-based outfits Black Rainbows and Killer Boogie and a key figure in Europe's heavy underground as the head of the Heavy Psych Sounds label and booking agency, was not exactly lacking for things to do. And yet, a couple years back, The Pilgrim started to nebulously take shape as an idea for a solo-project, something different than the hard-driving psychedelia and garage heavy rock for which he'd already been so revered. It wasn't until Jan. 2018 that he really got to putting songs together, but the end result on 'Walking Into The Forest' is a space-folk release with a personality unto itself. Songs like opener 'Peace Of Mind' evoke some of Fiori's more rocking side, while 'Sunset In The Desert' feels like an ode to the acoustic album Kyuss never made, and side B, which starts with the Hawkwind cover 'Brainstorm' and ends with the moody strum of 'Suite #2', originally from Void Generator's 2004 debut EP when Fiori was in the band, hones a cosmic drift and textures that nonetheless remain accessible and organic thanks to their acoustic foundation. "The main point in common with Black Rainbows is the diversity of the songs," Fiori explains. "You have mind-dreams like 'Dragonfly' or 'Sailor,' or the more folk rock 'Peace Of Mind,' passing through space with 'The Time You Wait' and the melodic-melancholic 'When I Call Your Name.' In completing the arrangements, Fiori turned to Black Rainbows drummer Filippo Ragazzoni, and as he says, "Songs came out so spontaneously and easy. I always played acoustic guitar and wanted to push further on this path. The songwriting, rehearsing and recording approach was so different from usual Rainbows or Boogie style, both to me and Filippo for drums, because all the instruments needed to be played smoothly, softly."
In the autumn of 2017 Janne Westerlund (also known from Circle, Pharaoh Overlord, Plain Ride, and Sweetheart) made a decision of taking a five-year recess from making music, but it was only a couple of months later when he found himself recording the tracks that were to form 'Bell'. The album is recorded during the snowless middle of the winter, mostly in the middle of the night. The songs are carved out of the simple necessity to give shape to the chaos of thoughts that was obsessing him - and, not unlike on his previous albums, the silent and contemplative utterance of a folky singer-songwriter is often backdropped by subtle yet haunting elements, provided by the structure of the song itself, or by his Plain Ride band mates Anssi Hallio (drums) and Pekka Jääskeläinen (guitar, keyboards). The lyrics, as integral as ever, range from the apocalyptic snapshots of 'Last Of The Carnivals' to the childlike imagery of 'Tall Ships'. 'So Vast The Fields Of Sorrow', featuring Faith Coloccia on vocals, is the most poignant example of the solemn exorcism that more or less infuses the whole of this enigmatic album.
GARAGE/BEAT/SURF/ROCK'N'ROLL
A great single by this Spanish teenbeat garage trio from Asturias! Two songs to open your appetite for their 2019 album. Super nice classy color sleeve art and two original nuggets that could easily be straight outta 1965!
Reissue, limited to 500 copies on yellow vinyl, of this fantastic 7" single by Detroit garage-rock cult favorite trio! Recorded in 1989, this 7" EP originally came out circa 1995, well after the Gories had called it a day, and it was one of those, "Damn, how did this one not come out already?!" First, 'You Little Nothin'' winds out like a spooky traipse through some junkyard right next to a two-lane road right next to a graveyard somewhere right outside the Detroit metro area. You can almost see headlights flash by every few seconds, while Danny does one of his best spurned-teen vocals. Then Mick Diddleys around with a jittery bash through Johnny Otis' 'Casting My Spell,' one of the Gories wildest covers, and that's saying something! Then things really kick into gear on 'Charm Bag,' as perfect a distillation of the Gories' raison d'e-trash as you'll find, the whole trio smashing and yalping away.
Two tracks recorded in early 2018 between relentless touring by these NC punks! Dirty, energetic, raw and unadulterated garage-punk full of emotion and anger, hope and despair with true grit! Elijah's unique songwriting style really shines.
Thee Girl Fridays are a lo-fi, high-class, garage twang combo from Edinburgh. Since 2016 they've had the dance-floors twistin'-and-a-shakin' at some of the UK's premier garage, surf and beat events such as The Franklin Fest, Beatwave, the Blast-Off! Festival - even King Salami's after-party!! The girls play rip-roaring rock'n'roll that is guaranteed to Bewitch you... and watch out for the twang - it's not just from their guitars!! They aim to bring big knickers back, and you may even be lucky enough to catch a pair if you see them live.
INDUSTRIAL/EXPERIMENTAL/NOISE/NEOFOLK/GOTHIC
A long awaited reissue of an important album in early neofolk history, which sold out more than 20 years ago. This for sure will be interesting for those who deep in the new wave/post-punk/neo-folk music and interested in the history of genres. The album was released by World Serpent in 1995 but recorded in 1984 after Tony Wakeford left Death In June. A splendid mix of post-punk, new wave and a slightly folky sound bearing resemblance to early Death In June, Tony Wakeford's future project Sol Invictus and Joy Division. 'Songs Of The Wolf' was released as a tape in 1984 and as LP in 1986, both well acclaimed and sold out immediately. This version includes two rare bonus tracks. This is a charity release, the money from sales will be donated to charities like Hunt Saboteurs, Southall Black Sisters and Animal Defense Community.
'Polygome' is the first release from Piotr Kurek for Hands in the Dark. After he released some records in collaborations and under different monikers, the Warsaw-based musician gives us another idiosyncratic form of musical language and an exceptional original recording. His creative energy takes us on an entrancing tour around a collection of modern, cubic and artful tunes.
In 1997, Bill Laswell released his sixth solo album 'City Of Light', recorded in Banaras, India, and mixed in Greenpoint, NY. For this album, he invited John Balance and Peter Christopherson from Coil, they did the epic 13-minute composition 'Kála', and Japanese ambient genius Tetsu Inoue, who decorated the album with its characteristic sound. Together they created an amazing conceptual album full of deep drones, tabla-rhythms, and ambient collages. Originally released by Belgium label Sub Rosa in 1997 on CD only, it was sold out many years ago. First time on vinyl.
For more than a decade now theisprolific Parisian producer hasn't ceased to surprise with his compositions, constantly treading new ground with artistic bravery and curiosity. At times extreme, at other times meditative. His work has taken a clear turn towards a more ambient, intimate, less abrasive style. Based on minimalist instrumental improvisations, 'How Deep Is Our Love?' will become the soundtrack for the new film adaptation by Diana Vidrascu of 'The Silence Of The Sirens'.
Inspired by early Tuxedomoon's bittersweet melodies, Negativland's angular collage attacks, the looseness of Mark Z. Danielewski's novel 'House Of Leaves' and the mind-boggling short films by John Smith, here is Pakasteet with Charles Hayward! Pakasteet is a duo of Jussi Lehtisalo and Mika Taanila. For this live performance they were joined by Charles Hayward. The line-up: Jussi Lehtisalo (cowbell, drum machine, vocals), Mika Taanila (keyboards, tapes, vocals) and Charles Hayward (drums, keyboards, melodica, vocals). Recorded live at Cafe Oto, London 20.10.2017.
METAL/STONER/HARDROCK
Sludgy riffs, Allman-esque slide solos and whisky-drenched-yet-soaring female vocals. Aboleth was founded in 2016 by Collyn McCoy (Trash Titan, The Ultra Electric Mega Galactic) and 21-year-old whisky-throated belter Brigitte Roka. Together the two meld stoner-doom with primal blues and desert rock to form what they have dubbed "dirt metal". 'Benthos', their full-length debut album, expands on the themes explored on their 2016 debut cassette.
Deathchant is the brainchild of TJ Lemieux (Child, Psychedelic Speed Freaks, Mainline Ladies, Babylon) formed in 2018 in Los Angeles, CA. They have been dubbed psychedelic rock, proto-metal, doom, stoner metal, noise-punk, hard rock, and everything in between. Driven by Lemieux's brooding aesthetic and signature psychedelic guitar character, Deathchant echoes through the darker side of proto-metal and hard rock.
Red Stone Souls is a heavy rock band from Detroit, Michigan founded in 2012. The band blends genres of psychedelic, blues, and riff based hard rock. Their unique and retro sound is often credited to their deep and passionate influence of the late '60s and early '70s underground heavy rock scene. Music for fans of Black Sabbath, Thin Lizzy, Deep Purple, and Clutch.
JAZZ/AVANTGARDE
Reissue of very rare South African LP from 1969. Totally cool soul jazz funk, mostly instrumental numbers apart for two tracks with voice. Deep stuff and with its own sound. Produced by the legendary Ray Nkwe. Given Sabela: bass, Collins Mashego: drums, Anderson Nkosi: lead guitar, Patrick Nkosi: organ, Condry Ziqubu: rhythm guitar, Dina Mbatha: vocals, Ezrom Kgomo: vocals. Limited to 70 copies with paste-on cover.
The cello, although considered a minority instrument in the history of jazz and improvisation, has carved itself a niche, both in the USA (Fred Katz, Calo Scott, Abdul Wadud, Diedre Murray, Peggy Lee) and in Europe (Tristan Honsinger, Maarten Altena, Denis Van Hecke, Ernst Reijseger). Alongside Didier Petit, Jean-Charles Capon is one of the French virtuosi on the instrument, that he began playing professionally at the beginning of the '60s before creating the Baroque Jazz Trio. His name was rapidly linked to different cult groups for who he became the guest star (Confluence, Perception, Speed Limit), but also with many more or less well-known (free) jazz musicians including David S. Ware (with whom he recorded the impeccable duo From Silence To Music), Philippe Maté, Michel Roques, André Jaume or Joe McPhee (as part of Po Music). Jef Gilson helped get his career under way (they recorded together as far back as 1968) before Pierre Barouh, boss of Saravah records with who Jean-Charles Capon played alongside Brigitte Fontaine and Areski, offered him the opportunity to record his first album: 'L'Univers-Solitude'. In the company of Swiss percussionist Pierre Favre, Jean-Charles Capon demonstrated, in all registers, a level of invention way beyond a traditional rhythmic and melodic background, with the fluid phrasing a perfect complement to his extended range. It is not for nothing that Jean-Charles Capon admires Duke Ellington, John Lewis and Gabriel Fauré, as can be heard on his later highly personal versions of 'Mood Indigo', 'Django' and 'Après Un Rêve'. As for Pierre Favre, he is not there just to make up the numbers: his timbral research and combinations of complex rhythms offer the French cellist wonderful interaction throughout this remarkable album which had finally been given a dignified rerelease. The fluidity of the phrasing, timbral research, complex rhythmic combinations and rare sense of improvisation make this one of the best modern jazz recordings on the Saravah label in the 1970s. Limited to 500 copies in gatefold sleeve with obi.
Reissue of mega rare South African LP from 1975. Unique fantastic far out modal free jazz, a very very obscure one! Paul Motau: alt saxophone, Jacob Moloi: tenor saxophone, Dan Phaleng: piano, Elias Modisakeng: bass, Solly Temba: drums. Limited to 70 copies with paste-on cover.
Although his albums are full of the same qualities as those of many other star saxophonists/flutists playing spiritual jazz, Frenchman Michel Roques is often classed as a "supporting artist" or a "musicians' musician", forever in the background, and often left out of the reference books. Adding to this lack of recognition is the fact that Michel Roques was seriously under-recorded: five albums as leader in a career of almost twenty years does not amount to much! Thankfully, in 1972, Pierre Barouh, boss of Saravah, records made up for the injustice by offering him the opportunity to record 'Chorus' in studio, providing a continuity with the equally brilliant 'Safari' made four years earlier. An ambitious work, 'Chorus' owes much to the unusual 'augmented' rhythm section, the inner structure of which is none other than that used in the Parisian trio of pianist Mal Waldron at the end of the 1960s: namely Patrice Caratini on bass (completed by the cello of the amazing Jean-Charles Capon) and Franco Manzecchi on drums (seconded by the percussion of Humberto Canto). Another notable singularity is that Michel Roques had the excellent idea of excluding the piano, traditionally employed in this kind of context. This didn't prevent 'Chorus' from being played on French TV in 1973 with a piano replacing the cello, and a different voice reciting the beat-style poems of Nicole Roques, that of actor Jacques Degor, occasional collaborator with Jef Gilson but far less convincing than Bachir Touré, wisely chosen for this recording for his style inherited from Afro-American preachers and capable of holding his own with the wild improvisations. In its own way, 'Chorus' is one of the key albums mixing free jazz and spoken word 'à la Française'. It is also a militant concept album which has lost nothing of its political force. Limited to 500 copies in gatefold sleeve with obi.
Recorded in 1965 in Cape Town, South Africa. Two long tracks start on both sides and two short tracks with soulful female voice close both sides. Previously unreleased recordings available here for the first time. Dennis Mpale: trumpet, Nick Moyake: reeds, Dudu Makasi: reeds, Shakes Mgudlwa: piano, Pysch Ntsele: bass, Peter Jackson: drums. Limited to 70 copies with paste-on cover.
...IN THE WORLD: YIDDISHER JAZZ IN LONDON'S EAST END 1920S TO 1950S' - A vibrant soundtrack to the Cockney Jewish experience, starting when the swinging hot dance bands were still all the rage, and the Yiddish language was spoken on the streets of Whitechapel, in London's East End. Single LP in shrinkwrapped sleeve, with sleeve-notes and picture insert. Artwork by Will Bankhead, compiled by broadcaster and historian Alan Dein and Howard Williams. TRACKS: 01. Max Bacon - Beigels 02. Johnny Franks & His Kosher Ragtimers - Mahzel 03. Ambrose & His Orchestra - Selection Of Hebrew Dances 04. Johnny Franks & His Kosher Ragtimers - Wilhemina 05. Lew Stone & The Monseigneur Band - A Brivella Der Mama 06. Baker & Willie With Orch. - A Day In The Lane 07. Stanley Laudan - Yiddisher Samba 08. Johnny Franks & His Kosher Ragtimers - Tzena 09. Mendel & His Mishpoche Band - A Kosher Fox-Trot Medley (Petticoat Lane) 10. Stanley Laudan - Rock'n'Roll Kozatsky 11. Maurice Winnick & His Sweet Music - Bei Mir Biste Schon 12. The Plaza Band - Petticoat Lane 13. Rita Marlowe - Why Be Angry Sweetheart 14. Oscar Grasso & His Intimate Music - Return To Me 15. Leo Fuld With Wardour Singers - Hebrew Chant 16. Chaim Towber & Johnny Franks Orchestra - Whitechapel 17. Chaim Towber & Johnny Franks Orchestra - Festival Of Britain
SOUL/FUNK/LATIN/R&B/GOSPEL
Think it as a musical shoot-out between Booker T and Lalo Schifrin! Having just released his second album through his own Set-2 label, his previous single release 'Kenzy's Choice' (on Crocodile Records) received rave reviews from the music press and buyers alike. His is debut album 'Cheriton Drive' and debut single 'Sneaky Thief' have been greeted with much praise and enthusiasm from fans around the world. On this limited hand numbered 7" vinyl release of 300, 'Dodged A Bullet' was written as an imaginary chase scene from a fictional late '60s/early '70s cop show. 'Cat's Cradle' is the name of the night club in the same show, a hang out for many of the city's underworld of movers and shakers.
ELECTRONIC MUSIC/AMBIENT/D'N'B/TRIPHOP
The first release in the 'Full Contact Synthwave Series' is the debut offering from Lazer Angel, an electronic duo comprised of Jussi Lehtisalo and Bruce Duff. Both musicians have been involved in countless bands and projects covering the spectrum of rock and alternative recordings, but this is a completely electronic project, the only non-circuit generated sounds being Duff's vocals.
As mankind proceeds towards an inevitable ecological apocalypse, a force both from the past and future comes to herald its doom. Neonderthal Death is a collaboration of two Swedish music legends known as Morbid and Angel whose genius combination of caveman death metal and futuristic retro synthwave is unlike anything the world has heard before. Their first single unites a pulsing drum beat and uplifting synth melodies with bludgeoning riffs and deep death metal growls. It is truly the ultimate form of music. The SYNTH WAVE OF SWEDISH DEATH METAL is here to stay!
Formed in Siilinjärvi in year 1995, Aavikko has thus far released six albums. On 'Monopoly' the band finds itself near these ultimate concepts. The album returns from the escapist crystal oceans of its predecessor 'Okeanos' to a sweaty concreteness to the middle of noise, speed and color lights. The touch is however enthusiastic and cheerful, kind of utopic. 'Monopoly' is a token of rare optimism. It seems to trust the technology itself - not what can potentially be made of it. It has a will to use electronic tehcnology as a way people's heart and soul. The singles 'Go And Know', 'Quartal Quatch' and 'Superdeep Borehole' are a pure manifestation of "Disco Muysic". It is functional music - mere synthetic assemblage of electronic sounds, that's meant to be used.
PY often likes to quote the artist directly in it's press releases, and this one is no exception. Gabe's own words, more than adequately explaining the path leading to this killer set for 2019; "It feels a little ridiculous to pretend that the person introducing you to Gabe Knox is some kind of bigwig press agent and not just Gabe Knox himself, so let me, Gabe Knox, tell you a little about myself in that hopes that you'll give my music a listen. In 2014, after years of moderate success as a local musician and club DJ in Toronto, Canada, I looked at my collection of barely functioning analogue synths and drum machines and said to myself "Instead of trying to unsuccessfully make music you think other people will like, why don't you make something that you'd actually want to listen to for once?" I wanted to make music that had the drive shaft of Neu!, the punishing low end of King Tubby, the interleaved melodic lines of Vince Clarke, the melancholic, otherworldly whimsy of Raymond Scott and Delia Derbyshire, the hypnotic drone of Spacemen 3, and the analogue intimacy of Le Car. I wanted to bring the euphoria and hypnosis of dance music to the rock kids, and the energy and excitement of rock music to the dance kids. This was going to be a tough sell in the clique-y Toronto music scene, so I figured the best way to get the music out there would be by recording when I can and self-releasing a steady stream of EPs online. They would all be a series, a snapshot of the evolution of that initial idea. 'ABC' represents a compilation of the best songs of the first three EPs, subtly remixed and remastered to best suit vinyl. I hope you love listening to it as much as I loved making it." This really is a remarkable record. Displaying all the PY traits of icy cool blasts of minimal synth, motorik grooves, melodic pop via passing nods to early Mute and Sky records. Never before did label head Dom think he'd get the chance to namecheck 2 musical heroes from wildly differing poles -Vince Clarke and Spacemen 3- into one LP PR sheet, so he's understandably excited for this one's release! 250 copies on yellow wax in hand numbered, reverse board sleeves. Sure to go real quick!
AFRO-BEAT/FUNK & PSYCH/DESERT BLUES/ETHIOPIQUES
Born in a nomad camp in Niger and now a leading figure of desert rock, Mdou Moctar stands out as the most innovative artist in contemporary Saharan music. His unconventional interpretations of Tuareg guitar have pushed him to the forefront of a crowded scene. In contrast to polished "world music" fare, Mdou trades in unrelenting grit and has no qualms about going full shred. A long time coming, 'Ilana' is Mdou's first true studio album. Recorded in Detroit at the tail end of a US tour by engineer Chris Koltay (who met after bonding over ZZ Top's 'Tres Hombres'), Mdou lived in studio for a week, playing into the early hours and accompanied by an all-star band: Ahmoudou Madassane's (Les Filles de Illighadad) lighting fast rhythm guitar, Aboubacar Mazawadje's machine gun drums, and Michael Coltun's structured low-end bass. The result is Mdou's most ambitious record to date, taking tradition into into an ever louder and blistering direction. From the rock anthem 'Tarhatazed,' to the Van Halen tapping of 'Kamane Tarhanin,' 'Ilana' stands amongst the greats of classic rock, albeit accidentally. "I don't know what rock is, I have no idea," he says, "I only know how to play my style."
Blog
Previous editions:
10/09/2019 08:05 SPOTLIGHT 36
30/08/2019 10:49 SPOTLIGHT 35
22/08/2019 16:51 SPOTLIGHT 34
16/08/2019 13:40 SPOTLIGHT 33
09/08/2019 12:50 SPOTLIGHT 32
26/07/2019 13:50 SPOTLIGHT 30
19/07/2019 09:55 SPOTLIGHT 29
15/07/2019 09:44 SPOTLIGHT 28
05/07/2019 16:29 SPOTLIGHT 27
01/07/2019 10:57 SPOTLIGHT 26
24/06/2019 14:15 SPOTLIGHT 25
18/06/2019 08:23 SPOTLIGHT 24
09/06/2019 19:32 SPOTLIGHT 23
04/06/2019 09:28 SPOTLIGHT 22
27/05/2019 10:56 SPOTLIGHT 21
20/05/2019 10:57 SPOTLIGHT 20
14/05/2019 08:35 SPOTLIGHT 19
07/05/2019 12:41 SPOTLIGHT 17 & 18
23/04/2019 08:39 SPOTLIGHT 16
15/04/2019 08:11 SPOTLIGHT 15