SPOTLIGHT 3
21/01/2019 08:46
Welcome to the Spot Light. Check out the latest psychedelic, cosmic, prog, freakbeat, folk, kraut, experimental, jazz, drone, mystical, and avant-garde sounds! https://www.shinybeast.nl/blog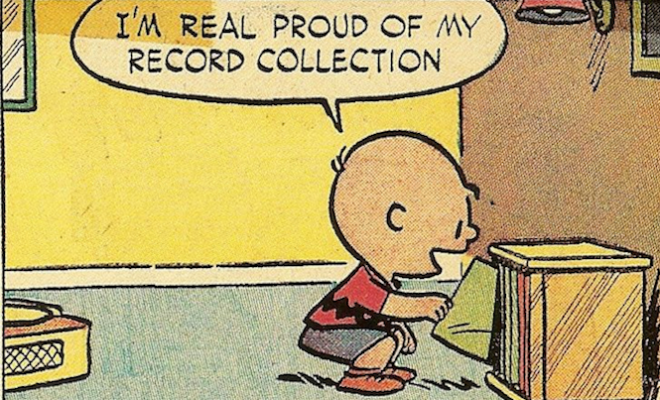 PSYCHEDELIC/PROGRESSIVE/FOLK
'Sacred And Inviolable Phase Shift' is the 2018/2019 by Acid Mothers Temple & The Melting Paraiso U.F.O. who are as of 2019: Kawabata Makoto - guitar, synthesizer, speed guru, Higashi Hiroshi - synthesizer, noodle god, Jyonson Tsu - vocal, guitar, bouzouki, Satoshima Nani - drums, another dimension and Wolf - bass, space & time. There's a distinct Canterbury/Gong/Can feel about it, with everything that you'd hope from AMT. SIDE 1: 1. I Enter (1:56) 2. Errors In Gold Room (12:40) 3. Astrological Rendezvous (6:33) SIDE 2: 1. From Planet Orb With Love - Good-bye Mrs. Uranus (19:32)
Fellowship Of Hallucionatory Voyagers is a side project of Sendelica's Pete Bingham. The second album features Pete alongside Marc Swordfish (Astralasia), Paul Sax (Curved Air) and Craig Padilla. Edition of 150 copies on orange vinyl.
Official reissue of one of the rarest albums from the Greek '70s. 4 Levels came into existence in 1974 from the ashes of Frog's Eyes (thus the "peace-frog" cover of the album). They recorded their sole album in a matter of 10 hours with no overdubs and released it via a small (and not at all "rock-connected") label, called Venus. Some months later everything came to an end. The Levels disbanded, leaving behind this, highly sought-after nowadays, LP. Heavy underground, fuzzy guitar oriented rock, with some psychedelic and ethnic elements. Greek lyrics (although translated in English lyrics are included in the booklet). Limited to 350 copies on black vinyl.
Arising from the confluence of La Morte (flute) and Lo Spazio (lead guitar/sitar), La Morte Viene Dallo Spazio born in Milan, Italy, is an open ensemble that has reached its current shape by its conjunction with two female Entities (bass, vocals, synth, moog, theremin). The EP 'Sky Over Giza'was inspired by Italian sci-fi movies and soundtracks passing through space rock. Its ritual atmospheres craft a both vibrant and hypnotic effect altogether increasing nodding into the dark ambient and cosmic music.
First album of solo project by Russell Smith (Terminal Cheesecake, God, A.R. Kane, Skullflower, Melting Hand etc.). Limited to 250 copies on marbled vinyl.
A wide selection of rare Turkish funk, jazz, beat and psychedelic music from the 1960s and 1970s. This is the third issue of the groundbreaking 'Bosporus Bridges' compilation series started in 2005 (Vol. 1) and continued in 2011 (Vol. 2). Why did it take so long for the release of Vol. 3? Because deep digging, deep selecting and the label's wish to serve you Turkish pop music of the highest order takes its time. And it is worth doing so. According to the aspiration of the 'Bosporus Bridges' series you will get extraordinary music, opening your mind and remapping your knowledge of Turkish music. As Turkish pop music is a hybrid of Western and Eastern elements, it's not just funk, jazz, beat and psychedelic music but each time a specific Turkish approach to a hybrid pop music. This incorporates Turkish language, instruments, melodies etc., all mixed with electric instruments, drums and sound effects of Western pop music. Enjoy deep Turkish funk by Seyyal Taner, Süheyl Denizci, Cengiz Coskuner and Erkut Taçkin, Turkish jazz by the Burhan Tonguç Ritm Grubu and Figen Han, Turkish beat by Lili Ivanova, Ajda Pekkan and Fatos Balkir, Turkish psychedelic by Semra Sine, Serter Bagcan and Harout Pamboukjian, and Turkish-Asian rock by Dönüsüm & Halit Kakinç. Quality LP vinyl pressing with restored and remastered audio material of the original records. Comes in a wonderful, authentic and special seventies English-styled old-fashioned cover. SIDE 1: 1. Seyyal Taner - Sarmas Dolas 2. Harout Pamboukjian - Kyahripar ("Yaz Dostum") 3. Semra Sine - Gurbet 4. Burhan Tonguç Ritm Grubu Ve Ismet Siral - Du-Bi-Ba 5. Lili Ivanova ve Durul Gence 5 - Nisan Sakasi 6. Ajda Pekkan - Sevsen De Gönlünce SIDE 2: 1. Fatos Balkir Ve Istanbul Gelisim Orkestrasi - Hey!... Taksi 2. Erkut Taçkin - Erkek Olana 3. Cengiz Coskuner - Samsun'un Evleri 4. Dönüsüm & Halit Kakinç - Taek-won-do 5. Figen Han & Süheyl Denizci Orkestrasi - Pisi Pisi 6. Serter Bagcan - Ordu'nun Dereleri 7. Süheyl Denizci & Ümit Aksu Orkestra Ve Korosu - Yildiz
The fourth sampler from the Rome-based Heavy Psych Sounds label! TRACKS: 01. BRANT BJORK - Chocolatize 02. CRYPT TRIP - Wordshot 03. DEAD WITCHES - Fear The Priest 04. DZJENGHIS KHAN - End Of The Line 05. DUEL - Heart Of The Sun 06. ECSTATIC VISION - Troublemaker 07. FVZZ POPVLI - And Let It Die... 08. GLITTER WIZARD - A Spell So Evil 09. HIGH REEPER - Eternal Leviathan 10. LITTLE VILLAINS - What On Earth 11. NEBULA - Whalefinger 12. NICK OLIVERI - 976 Whore 13. OREYEON - Ode To Oblivion 14. THE PILGRIM - Peace Of Mind 15. THE SONIC DAWN - Forever 1969 16. YAWNING MAN - Catamaran
GARAGE/BEAT/SURF/ROCK'N'ROLL
The debut single by the band that is taking the Mod world by storm. It will take you back to the mid-'80s (The Jam, Chords, Purple Hearts etc.) with that youthful energy with razor-sharp lyrics about what is affecting them and their peers. The first of many exciting releases lined up for a band that is going to be massive in 2019. See 'em when you can but in the meantime catch the debut 7"!
After many years waiting, Heavy Soul! is more than a little excited to be releasing the second album by Parisian masters of cool: French Boutik. Gabriela, Serge, Zelda and Jean-Marc have put together ten more cuts that combine French style mixed with English '60s pop. It's like Françoise Hardy fronting The Kinks or Jean Seberg on vocals for The Style Council! From the opening drum roll of 'Strasbourg Saint Denis' with its flute interludes and second track 'Pedaler Pour Les Prunes' that has a dreamy, floating sweep through a multitude of sounds, you soon come to the conclusion that this is going to be good... And it is... Mesdames et Messieurs, je vous donne French Boutik avec le nouveau son classique de 'L'Ame De Paris'.
POP/ROCK/WAVE/NOISE
A compilation of rare and unreleased tracks by Martin Dupont, one of the biggest cult acts from the '80s French new wave scene. TRACKS 01. Just Because (remix 1985) * 02. No Hands * 03. Wagui * 04. Never Never * 05. I Love The Lovers * 06. Other Souvenir * 07. Unchanged * 08. Not Such A Joke * 09. Without Face * 10. Mein Liebe *² 11. Shake Your Flowers * 12. Makes Me Blind * 13. It's No Use * 14. 22£ *² 15. Spazieren In Der nacht *² 16. Accident Of Stars * 17. Lonely In His Farm *² * first time on CD. ² unreleased track.
PUNK/HARDCORE
The Exploited were one of the most popular bands in UK punk's immediate second-generation. A winning and indestructible formula of raw electric fury and speed and anarchist-oriented lyrics, all under the iconic mohawk and through the raucous voice of singer and band leader Wattie. First released in 1984, 'Totally Exploited' is an amazing singles collection including all great material from the band's golden period. An incredible amount of raw and classic tunes such as 'Punk's Not Dead', 'Barmy Army', and 'Dogs Of War'. An essential piece of vinyl for any punk aficionado on the planet! SIDE 1: 1. Punk's Not Dead 2. Army Life 3. Fuck A Mod 4. Barmy Army 5. Dogs Of War 6. Dead Cities 7. Sex & Violence 8. Yops 9. Daily News 10. Dole Q SIDE 2: 1. I Believe In Anarchy 2. God Save The Queen 3. Psycho 4. Blown To Bits 5. Insanity 6. S.P.G. 7. Jimmy Boyle 8. U.S.A. 9. Attack 10. Rival Leaders
INDUSTRIAL/EXPERIMENTAL/NOISE/NEOFOLK/GOTHIC
Legendary industrial/leftfield band LEFT HAND RIGHT HAND formed in 1986 when former members of Thee Temple Ov Psychick Youth affiliated band ZAHGURIM met THE COLONELS. This album curates tracks from their three principal sets: 'Humdrum' (1990, People Who Can't), 'Legs Akimbo' (1992, World Serpent) and 'In Mufti' (1995, Musica Maxima Magnetica) - notable for their heavy percussive and ritual elements. For recordings (and their experimental live sets) they attracted great collaborators including Lol Coxhill, Charlie Collins (Clock DVA), Karl Blake (Lemon Kittens, Shock Headed Peters) and fire-breathing vocalist Polleke Wijnberg. "Whirlwind dervish jigs around the junkyard, all sulphurous vocals, thrashing percussion and burning fiddles" (Rhythm Magazine). File next to Test Dept., Het Zweet, Konstruktivits, Crash Worship. Presented in a 6-panel digipak with photographs from the time by Mandy Holland.
METAL/STONER/HARDROCK
The Sydney-based three-piece releaes an extremely heavy and intense album of psychedelic riff-laden doom metal. This edition on BLACK VINYL is limited to 180 copies.
Délice is the brainchild of B.M., known for his projects Skyforest, A Light In The Dark, Annorkoth, Autumn's Kingdom and Hiki. The music on 'Sillage' is marked with a sad smile, and it's deeply emotional, melancholic, romantic. It creates something special in the mood distinguishing this album among many "brothers in trade". 'Sillage' will be of interest for fans of Adorn, Morose and Hypomanie.
Nebula Orionis is back with their third album elaborating some musical ideas, fully manifested on the EP 'Soulshard'. M42, the leader of the project, creates music that is already hardly identified with black metal - his new music is deep and bottomless, and it's like the sky on a frosty night. So, now some parallels are drawn more and more clearly between 'Starthrone' and an epic space saga soundtrack dedicated to the explorers of the Universe! Don't miss 'Starthrone', if you're interested in Midnight Odyssey, Mesarthim and Ison!
Realm Of Wolves was formed early in 2018 by the members of Vvilderness, Silent Island and other projects. Thisis melodic atmospheric music with harsh vocals and metal instrumentation.
Blog
Previous editions:
15/09/2019 14:18 SPOTLIGHT 37
10/09/2019 08:05 SPOTLIGHT 36
30/08/2019 10:49 SPOTLIGHT 35
22/08/2019 16:51 SPOTLIGHT 34
16/08/2019 13:40 SPOTLIGHT 33
09/08/2019 12:50 SPOTLIGHT 32
26/07/2019 13:50 SPOTLIGHT 30
19/07/2019 09:55 SPOTLIGHT 29
15/07/2019 09:44 SPOTLIGHT 28
05/07/2019 16:29 SPOTLIGHT 27
01/07/2019 10:57 SPOTLIGHT 26
24/06/2019 14:15 SPOTLIGHT 25
18/06/2019 08:23 SPOTLIGHT 24
09/06/2019 19:32 SPOTLIGHT 23
04/06/2019 09:28 SPOTLIGHT 22
27/05/2019 10:56 SPOTLIGHT 21
20/05/2019 10:57 SPOTLIGHT 20
14/05/2019 08:35 SPOTLIGHT 19
07/05/2019 12:41 SPOTLIGHT 17 & 18
23/04/2019 08:39 SPOTLIGHT 16