SPOTLIGHT 50
17/12/2018 15:11
Welcome to the Spot Light. Check out the latest psychedelic, cosmic, prog, freakbeat, folk, kraut, experimental, jazz, drone, mystical, and avant-garde sounds! https://www.shinybeast.nl/blog
PSYCHEDELIC/PROGRESSIVE/FOLK
Atomic Vulture (founded 2011) is an instrumental three-piece stoner/space rock band from Belgium. They sound old-school, dusty and they rock like the center of the sun. Swirling grooves, thunderous driving beats and hot bass lines. Their tracks have a divine atmosphere often swinging between fuzzed out grooves and a more ambient style, not forgetting to add some psyched or even doom aesthetics from time to time. After the succesfull EPs 'Atomic Vulture' (2012) and 'Planet Emerald' (2013), they released their debut album 'Into Orbit' through Pink Tank Records (Germany) in 2014.
2018 album by UK '60s/'70s progrockers England. Comes with 12 page booklet attached inside the gatefold sleeve.
Oreyeon's sophomore 'Ode To Oblivion' comes after two years of experimental sessions in their little studio recording nastled between the sea and the mountains in the north west of Italy. This new full lenght crosses transversely all member's musical influences and takes shape leaving behind and definitely going beyond the rules that mostly describe the classical stoner rock genre. From the first track, a strong sense of nothingness blends into a long unsettling travel through a microcosm full of colours while black shapes lead the traveller into a spiral of nihilistic lyrics, title tracks and monolithic riffs all at the same time. A pinch of the '90s vocals legacy gives to this full lenght the gloominess that crowns a long period of rehearsals playing and jamming over all sorts of musical borders. The album has a start and an ending and what's in the middle seems to be connected all together by a long line of heavy-psych-stoner, it reminds a bit of the same feeling you have listening to the mighty 'Blues For The Red Sun' from '90s desert legends Kyuss. It sound like a long suite that never ends. The vocal structures and harmonizations are definitely more complex, rich of melodies, while the music tends towards a heavier path, taking cues from way different kinds of genres and band references.
Now reissued on vinyl, with remastered sound from the original tapes and a bonus track, it's the second full-length (originally from 1974) by the Danish unit featuring former members of Burnin' Red Ivanhoe, Coronarias Dans and Hurdy Gurdy. The style here is psychedelic/progressive jazzrock with superb guitar and sax solos, wonderful keyboard work and an outstanding rhythm section. Fantastic stuff!
On vinyl comes a splendid reissue of the 1973 debut-LP by the Danish progressive band with a jazz-rock feel. Secret Oyster's line-up included ex-members of notable groups s.a. Burnin' Red Ivanhoe, Coronarias Dans and Hurdy Gurdy. Expect long, improvised and instrumental workouts with a hard rocking rhythm section, playing with unbelievable energy. This edition comes with remastered sound (from the original tapes), background liners and rare photos.
The Air Boys started in 1965, at the 115th Air Force Battle Wing (Souda) and they became the first modern beat group of Crete (Greece). In 1967 they recorded their extremely rare 7" single with the tracks 'I Feel Alone'/'Hathikes (You Get Lost)' and in 1970 the group disbanded. After that, the song 'I Feel Alone', as a real garage dynamite, was included on the compilation 'Greek Beats Great' (Gyro Recordings, Australia, 2007) In 2015 four of the Air Boys' founding members met again and they decided to do a reunion in order to record their 7 previously unrecorded tracks from the 1966-1969 era. The A-side includes all the 6 recordings from the 1966-1969 era plus 1 instrumental track from 2016. The B-side includes 5 tracks which were all written between 1966-1969 and were recorded for first time ever at the band's reunion in 2016. Comes with a 6 page booklet with photos and bio in Greek and English language. Limited to 150 hand-numbered copies on black vinyl.
Debut album by Moonshine Effect. Their influences are coming from the dreamy pop, the new-psychedelic rock and indie folk sounds. The album contains a 2 page color insert and is released in a limited edition of 200 hand numbered copies.
GARAGE/BEAT/SURF/ROCK'N'ROLL
2018 album by Rhode Island stonerpunks Gymshorts, full of bangers!
POP/ROCK/WAVE/NOISE
After their release of their debut album, and a tour which even brought them to Russia, Cathedrale is back with their second album 'Facing Death'. The band from Toulouse is known for their catchy songs, which reminds of The Jam. The band definitively got their place in the French indie rock scene.
PUNK/HARDCORE
'Emetophobia' is an intense fear of vomiting. 'Emetophobia' is also Abdomen's debut album. The name accurately suggests the music at hand here. Its raw and pure in its destructive yet somewhat melodic take on noise and garage punk. The Frisian trio recorded the album in Leeds with Matt Peel, who also engineered bands like Eagulls and Pulled Apart By Horses. 'Emetophobia' was made to capture the sound and energy of the band's live performances, and brilliantly succeeds at the task of delivering Abdomen's controlled chaos to a recording.
Recorded in Hollywood in a mere three days at the end of 1982 -oddly enough aided by the presence of Joe Strummer who was in the studio the first day of recording- 'Defy The System' is California punk group Anti's second album, considered by most to be at least as astonishing as their debut. Partly played by John Carthy from Alley Cats on drums, and originally released on the New Underground label, this was the second and last chapter in Anti's history, right before singer Danny Dean went on to form his later band Easter with Social Distortion's Mike Ness on guitar. This is pure early '80s California punk rock in the vein of Bad Religion or T.S.O.L. An absolute masterpiece now represented on vinyl, with original artwork and insert, for the first time in 35 years.
Anti's 1984 'God Can't Bounce' collects all their tracks from the New Underground's label 'Life Is...' compilation (a California Punk manifesto of sorts which also included, among others, Descendents, Minutemen, and Germs), and outtakes from both previous albums, consisting of recordings made in the 1982 and 1983 period. Ten slabs of pure California punk rock for fans of Black Flag, Bad Religion, Sin 34 and the like. First vinyl reissue in nearly 35 years on Radiation Records.
Part of the late '70s/early '80s HC/punk explosion out of the Los Angeles area, where bands like Black Flag, Circle Jerks, Minutemen, and Bad Religion originated from, Anti formed in 1979 by a then teenage Danny Phillips, better known as Danny Dean, who was the bassist/guitarist and first original vocalist, primary songwriter, and sole continuous member throughout multiple lineup changes during the past 40 years. Their 1982 debut album, 'I Don't Want To Die In Your War', was recorded and mixed by legendary producer and sound engineer for Black Flag and Descendents, Spot. It is a major example of California hardcore from the early '80s. Despite having been completely underrated, Anti's 1982 debut paved the way for a lot of California punk to come. Available again for the first time after almost four decades on its original format, with its original artwork and complete with insert thanks to Radiation Records.
Plasmatics were founded in 1977 when Wendy O. Williams responded to manager, artist, provocateur, and punk rock scenester Rod Swenson's casting call in the pages of Show Business Weekly for his theater show, Captain Kink's Sex Fantasy Theater. By 1978 they had recruited a full band and were performing regularly at CBGB's, where they quickly rose from playing once a week to performing two sold out shows a night during regular four night a week runs. Their provocative and wild live show - which often involved nudity and chain-sawed guitars - bridged the gap between punk rock and performance art. They quickly became notorious up and down the east coast and were signed to the legendary Stiff Records, who released their debut album in 1980. A perfect blend of punk, new wave, and metal sensibilities, with Wendy's tough, guttural drawl taking center stage, New Hope for the Wretched is a classic piece of first wave New York City punk rock lovingly back in print on LP from Radiation Reissues.
INDUSTRIAL/EXPERIMENTAL/NOISE/NEOFOLK/GOTHIC
An astounding, attentive work on an emotive shared journey. Songs in despair searching for hope, moments of monumental horror, and outpouring screams of consciousness. A poignant, bleak album for these times 'Lost In Blue' has elements of orchestral delight, dark cabaret, and modern vaudeville, with Anni's trademark torch songs evoking the dimly-lit corners of bohemian Soho and reigniting the sordid torment of those illustrious Marc & The Mambas days. All this is wrapped in the magical vocals of Lydia Lunch, Wolfgang Flür (ex-Kraftwerk), Gavin Friday (ex-Virgin Prunes), Kid Congo Powers (The Gun Club, ex-Nick Cave & The Bad Seeds, ex-The Cramps), Richard Strange (Doctors Of Madness), and many more. Produced by Dave Ball (Soft Cell) and Riccardo Mulhall, the brilliant guests' lyrical content responds perfectly to the music, resonating with and cohabiting the sonics created.
Long considered, with Pierre Boulez and Karlheinz Stockhausen, to be one point in the trinity of the post-war avant-garde, Luigi Nono was, without question, one of the most important and singular composers to emerge in the years following the Second World War - defining the zeitgeist, taking the his idiom into startling new territories, while standing decidedly apart. Nono's music infused the avant-garde with a sense of emotion and moral consciousness which had been previously unheard, seeking to join advanced forms of music in the social struggles of every day life. Unlike most of his peers, the composer was political in everything he did. His music is a rallying call of the left. Originally issued in 1969, none of Nono's works illuminate this radical consciousness and concern better than his seminal 'Musica-Manifesto Numero 1'. Now reissued for the first time by Die Schachtel in collaboration with Archivo Storico Ricordi, it is revolution led by one man - a window into the creative and political potential of sound.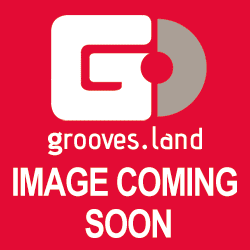 Clock DVA is back! 'Neoteric' is a mini album, released in 2017, in which Adi Newton retuns with a dark ambient sound. This EP is a prelude to an upcoming full-length album, the first since 1993's 'Sign'.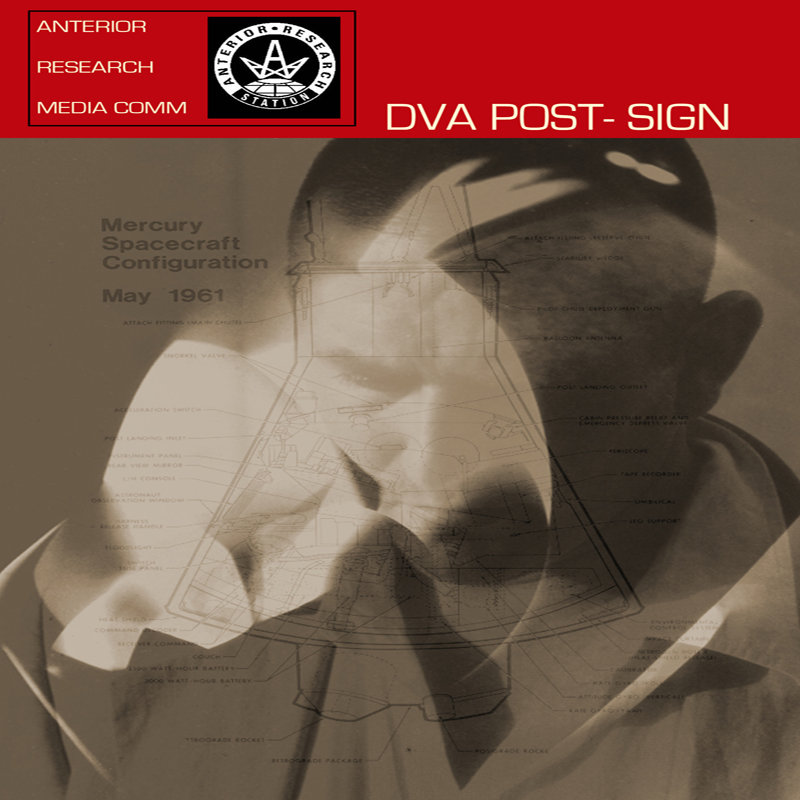 'Post Sign' is a collection of material recorded after the release of 'Sign', the last of the DVA releases on the Italian Label Contempo. Produced and composed by Adi Newton throughout 1995/1996 in Florence & Milan during a transitional period in the chronology of Clock DVA. Due to circumstantial events these recordings remained as primary bases for later development intended as an instrumental companion album to 'Sign', similar in concept to the 'Instrumental Album Digital Soundtracks'. This edition includes a 28 page booklet and is the continuation of the sleeve notes originaly released on the DVA album 'Sign' and explores the occult and supressed information that surrounds the themes explored on 'Sign' and 'Post-Sign'.
METAL/STONER/HARDROCK
This is the first release of a sequential output that will appear in form of a very nice and specialized vinyl collection. Always two bands, always 10", always a special theme, always a limited custom release. Lord Of Solitude is the sound of a sarsen sliding open to reveal an ancient tomb. It is the horrors released by disturbing the malevolence within. Based in Auckland (New Zealand), Lord Of Solitude is on a mission to show the world that New Zealand has more Lords to offer. Thronehammer is the collaboration of Stuart West (ex-Obelyskkh), Tim Schmidt (Seamount/Naked Star) based in Southern Germany. Together with Kat Shevil Gillham (Blessed Realm/Winds Of Genocide) from Durham (England) they forged a new weapon of subsonic destruction. Come and witness an epic clash between epic doom meets sludge. Highly recommended for fans of Goatsnake, Candlemass, Solitude Aeturnus and Warhorse.
From the opening notes of 'Never Decide', the Riding Easy Records debut album by Athens, Greece quartet Bus The Unknown Secretary (aka BUS), you'll know it's going to be a wild funhouse ride. It doesn't sound like just four people, it sounds like a mob of wild-eyed lunatics on the expressway to your skull. And, you're not gonna know what the band's name means, don't worry about it. Heavy bands typically don't know how to make music fun. We're not talking about goofy, novelty rock, which BUS certainly is not. We're talking clever, spirited and anthemic rock that doesn't get bogged down in trying to sound menacing. 'Never Decide' is a multifaceted album in the vein of classic hitters like The Hellacopters, Alice Cooper Band, Judas Priest, Iron Maiden and Orange Goblin.
The album illustrates four conceptions of the universe, from its creation and to its ruin. The first one develops a strictly pagan, Pythagorean, view. The second consists in a Christian exposition of the transmigration of the souls, their origin and their destiny, mixed with pagan features, as in Macrobius' Commentary upon Scipio's Dream. The third is a medieval lecture of the World's end, mainly based upon the Book of Revelation. The last one digs a neo-pagan theory, this one containing a reflection about the Christian decadent cosmology. For fans of Wolves In The Throne Room, Drudkh, Neurosis, Deafheaven, Panopticon... An amazing take on modern black metal by a promising young band with a lot of potential. Comes in a handmade silkscreened hand numbered jacket produced by the band itself.
Third album by Italian band Kotiomkin. They take inspiration from the great masters of Italian soundtracks of the '60s, '70s and '80s, filtering everything through a wall of eclecticism, distortion, low frequencies and vibrations. This is another respectful stoner/psych/doom hommage to the great Italian film makers. Black vinyl version.
The Little Villains debut album 'Philthy Lies' is a half hour slice of rock'n'roll dream cake! Somehow as if heaven send a rare treat, we are able to experience the exceptional and ferocious talent of the late Phil "Philthy Animal" Taylor one more time! Yes, the very same Philthy Animal Taylor that provided the pioneering backbeats to all the albums as a member of the classic lineup of the iconic rock group Motörhead. Coupled with the solid hook-led songwriting and guitar graft from Mr. James A. Childs who also fronts the desert rock band Avon, and the youthful thrashing energetic bass guitarist Owen Street of the Welsh Sludge duo Vails makes for a killer combination! The tracks were laid for the album at Unit A Studios in Palm Springs, California in February 2007. 'Philthy Lies' was produced and engineered on 2 inch tape by James A. Childs with Unit A's owner Robbie Waldman assisting the session. Recently, James has carefully carved the record's sound to maximum justice from the original tapes from mix to master, and it is some of his best work to date. 'Philthy Lies' is a testament to Philthy Animal Taylor's professionalism and is proof that he was still every bit the rock and roll giant, even 15 years after his departure from Motörhead!
JAZZ/AVANTGARDE
On 'Elephantine', his 2019 album released exclusively on Sub Rosa as vinyl LP, Cairo-based Maurice Louca guides a 12-piece ensemble through a 38-minute masterwork that might best be described as panoramic. Elements of free improvisation, Sun Ra's cosmic jazz, gorgeous Arabic melody, trancelike African and Yemeni music and minimalism meet in his wholly unique compositional vision. Louca also makes vital contributions on guitar and piano, and inspires stirring performances from a global lineup. RIYL: Sun City Girls, '70s Miles Davis, Don Cherry, Alice Coltrane, Tortoise.
Superfly reissue of essential spiritual jazz double LP originally released on Strata East in 1974! Great from start to finish, this splendid jazz LP features the classic 'John Coltrane', a beautiful tribute track to the late Trane! As usual, beautiful quality repress with paste on gatefold covers made in Japan, obi and 180 gram vinyl, limited to 1000 copies only!
REGGAE/DUB/SKA/ROCKSTEADY
'Marijuana In My Brain' dates from 1977 and placed the toaster over some of the Bunny 'Striker' Lee's hottest rhythms, previously utilised for Johnny Clarke scorchers like 'Satta' and 'Poor Marcus' (along with the odd Ronnie Davis track); Clarke's reading of 'Going To A Ball' is here transformed into an ode to the Bouncing Ball, then one of the most popular clubs for black Londoners, and his 'African Roots' anthem gets the Dillinger treatment too. Of course, the title track was the biggest hit of the bunch, an ode to the 'wisdom weed' driven by cosmic space synth overdubs.
Easily one of the greatest roots reggae albums of all time, 1970's 'Soul Rebels' resulted from the intensive partnership brokered by the group and maverick producer, Lee "Scratch" Perry. It was the first Wailers 'concept' album, conceived as a long-player based on a rebellious theme, rather than a collection of isolated singles, and the presence of the Barrett Brothers in the rhythm section pointed the way for greater glories to come.
Midnight Groovers burst onto the musical scene in the early 1970s and were led by Phillip Mark aka "Chubby" and his brother "Coe". This compilation puts together for the very first time all the best reggae tracks of the famous Dominican band.
1990's 'Dubs For Tubs: A Tribute To King Tubby' is a digital dub salute to the King issued shortly after his terrible murder; it is mostly comprised of synthesizer re-cuts of classic Jamaican rhythms, with 'Dub For Joy' being a tough re-working of the Heptones' 'Love Me Girl' and 'Dub To Make You Move And Groove' a take on their 'Party Time'; Dennis Brown's 'Here I Come' is here mutated to 'Dub For Roots People' and his 'Wolf And Leopards' anthem shifted into the spongy 'Dub For All Seasons.' An intriguing offshoot of 'Sleng Teng' is among the other highlights.
SOUL/FUNK/LATIN/R&B/GOSPEL
Outstanding late '60s style soul pop with tinges of blues, psychedelia and early funk. This music builds a bridge between black music such as Ike & Tina Turner or The Supremes and chanson or singer songwriter pop from legends such as France Gall or Melanie Safka. A must have for every fan of memorable late '60s music. Originally from 1970.
ELECTRONIC MUSIC/AMBIENT/D'N'B/TRIPHOP
When you mix two '80s horror movie nerds, a couple of beers and bloody video games you get Elevn! After the release of their first single 'Escape The Matter' in 2017, this French duo quickly became visible on the synthwave radars. By merging metal guitars, heavy industrial and darksynth with an early John Carpenter atmosphere, Elevn is ready to conquer your turntable with their debut full-length 'Digital Empire'.
'Abraxas' is the first full length album from L'Enfant De La Forêt, James Kent's (Perturbator) sinister side project. The album takes the listener into a nightmarish journey through one's deepest state of minds. A phantasmagorical place in which reality and imagination collide in order to serve darkness in all its forms.
SOUNDTRACKS/LOUNGE/CULT ETC
Gene Rains is a hot tip within the tiki scene. His works are not as known as those of Martin Denny or Les Baxter's, but musically they play in the same league. Rains' colourful compositions write their own story. Once the record starts playing, you'll be taken on a orchestral journey through Polynesian isles, treasures in the jungle, old stone gods and also take a short side trip with songs like 'Chinese Nights' or 'Bangkok Cock Fight'.
First time reissued on CD outside of Asia! Sondi Sodsai represented Thailand in the Miss Universe 1959 beauty pageant. She went by the alias Sondi Sodsai in her acting career because her last name "was too difficult for foreigners to pronounce". The same year her sole album 'Sondi' was released on Liberty Records in the USA. The fact that it was produced by the star of the exotica scene, Martin Denny, led (and still leads) to a huge interest in this record. Lots of new songs where written for this album, but the classic hit of the day, 'Bali Hai' somehow seemed to be a must in the selected tracks. It's a welcomed alternation to hear some not Hawaii/tiki influenced exotica here, which counts to the rather seldom cases.
AFRO-BEAT/FUNK & PSYCH/DESERT BLUES/ETHIOPIQUES
Superfly reissue of 1989 Nigerian ecological soul LP, a superb dubby manifesto to nature preservation! The album sounds like nothing else and comes with extended liner notes by Uchenna Ikone. As usual, beautiful quality repress with paste on covers made in Japan, obi and 180 gram vinyl, limited to 1000 copies only!
Blog
Previous editions:
15/09/2019 14:18 SPOTLIGHT 37
10/09/2019 08:05 SPOTLIGHT 36
30/08/2019 10:49 SPOTLIGHT 35
22/08/2019 16:51 SPOTLIGHT 34
16/08/2019 13:40 SPOTLIGHT 33
09/08/2019 12:50 SPOTLIGHT 32
26/07/2019 13:50 SPOTLIGHT 30
19/07/2019 09:55 SPOTLIGHT 29
15/07/2019 09:44 SPOTLIGHT 28
05/07/2019 16:29 SPOTLIGHT 27
01/07/2019 10:57 SPOTLIGHT 26
24/06/2019 14:15 SPOTLIGHT 25
18/06/2019 08:23 SPOTLIGHT 24
09/06/2019 19:32 SPOTLIGHT 23
04/06/2019 09:28 SPOTLIGHT 22
27/05/2019 10:56 SPOTLIGHT 21
20/05/2019 10:57 SPOTLIGHT 20
14/05/2019 08:35 SPOTLIGHT 19
07/05/2019 12:41 SPOTLIGHT 17 & 18
23/04/2019 08:39 SPOTLIGHT 16