SPOTLIGHT 45
12/11/2018 12:04
Welcome to the Spot Light. Check out the latest psychedelic, cosmic, prog, freakbeat, folk, kraut, experimental, jazz, drone, mystical, and avant-garde sounds! https://www.shinybeast.nl/blog
Subscribe to our mailing list: https://www.shinybeast.nl/mailinglist/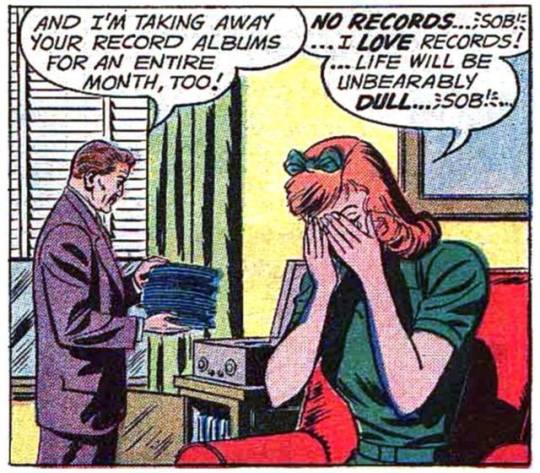 PSYCHEDELIC/PROGRESSIVE/FOLK
The A-Side of this awesome single by the Washington DC-based band contains an exciting psychedelic track that sounds like a cross between Syd Barrett-era Floyd and UK freakbeat darlings The Factory. The flip offers an appealing, jangly rendition of the famous Dylan-song 'Baby Blue', adding a notable garage edge.
'THE MUSIC OF AN ENCHANTED ISLE' - Though he was originally from Brooklyn and raised by adoptive parents in rural Kansas, George Alexander Aberle aka Eden Ahbez, is about as California as they come. He was discovered in the 1940s while working in one of Los Angeles' earliest raw vegetarian restaurants and was known throughout the '50s and '60s for being spotted on the streets of LA in full white robe, sandals, and beard, and legendarily camping underneath the first L in the HOLLYWOOD sign. After writing numerous hits for jazz and pop singers, including the iconic 'Nature Boy' made famous by Nat 'King' Cole in 1948, ahbez (who spelled his name with lower case lettering because he deemed only God and Infinity worthy of capitalization) recorded his only long playing record in 1960. A combination of exotica arrangements and beat era poetry, the album sold poorly at the time but has since become regarded as an exotica classic that transcends the trappings of the genre. Absolutely essential LA weirdness from one of the original LA weirdos.
Following almost a decade of silence, the masterful Amsterdam-based duo Bingo Trappers (a.k.a. Waldemar Noë and Wim Elzinga) returns with another wonderful album of twisted, crooked, lo-fi, psychedelic garage-pop delight, full of enchanting melodies. Released in an edition of only 275 copies, the LP comes in a lush multi-coloured screenprinted sleeve and includes a free download coupon. This is a co-release between Morc (Belgium), Almost Halloween Time (Italy), Unread (USA) and Grapefruit Record Club (USA).
Reissued on vinyl, including the band story, this is a killer German exploitation hard-psych album from 1970, originally released by the Europa label, which - besides tons of mainstream cash-in albums - also put out acclaimed late '60s-early '70s LP's by a.o. Hell Preachers Inc., The Petards, John Deen & The Trakk and Electric Food. In this case we're dealing with the band that soon after would become popular as krautrockers Wind. If you fancy the idea of Wind's first LP 'Seasons' done in a more direct and hard hitting style, then you should get this reissue of 'On The Rocks' straight away!
Originally released in 2007 on Motorwolf, now reissued, it's the self-titled debut-album from the SF acid-rock band. Presented are 10 killer tracks with a raw and fuzzy sound and face-melting riffs! This is the STANDARD EDITION ON ORANGE VINYL!
Coming from the lands of Oviedo, Spain, Holy Mushroom carry with them a captivating dose of heavy psychedelic rock, elaborated with the aid of ecstatic guitars and brilliant keyboards. 'Moon' is an experimental trip through cosmic vibes and sentimental echoes from the past. Limited to 270 copies on black vinyl.
The long-awaited return of Steve Marreyt, the grandmaster of psychedelic dronefolk-soundcollages! Here he resurfaces with three long and impulsive tracks, mainly based on vocals and samples, but continuing the direct and messy approach that made his earlier releases so unique. The entire A-side is taken up by an acapella lamentation for the late Herman Bisschop, the Dutch artist who was a personal friend of Marreyt. The B-side thrives on samples, making it a more hectic, but at all times rewarding listen. This edition is limited to 150 copies, presented in a screenprinted sleeve. A free download coupon is included.
For the first time available, this lavish DOUBLE-LP set contains live recordings of the legendary Danish psychedelic power trio The Young Flowers, as recorded for Danish radio in 1969 and 1970. Rooted in the classic style of a.o. Jimi Hendrix Experience and Cream, the band is expanded to a five-piece due to the addition of a flute and sax player and a second guitarist on a couple of tracks. The album opens with a must-be-heard-to-be-believed version of Steppenwolf's The Pusher, and contues to impress for the full 80-minutes. This limited edition release comes in a mind blowing full, colour gatefold-sleeve.
Free jazz/experimental/psych rock from Lima, Peru. Limited to 200 copies in digipack.
Reissue of legendary and classic, one and only, 1968 album by US psychedelic rock band! The Bohemian Vendetta are also known for playing as backing group for Faine Jade on their '68 album 'Introspection'. This is one of the best acid-punk LPs ever! Excellent Vox organ/fuzz teen garage psych and the covers are pretty fantastic as well. The cough syrup high school play vibe of 'Deaf, Dumb & Blind' must be heard to be believed. Easily one of the best on the label with lots of classy psych-punk originals and a truly unique vibe all through it.
Reissue of The Growing Concern's self-titled sole album, originally released on Mainstream in 1969. This psychedelic folkrockin' hippie-band had an emphasis on beautiful vocal harmonies and fantastic guitar and organ work. An album of consistently high musical quality. Recommended for fans of Jefferson Airplane and The Peanut Butter Conspiracy!
Hailing from Argentina, this band named Los Acidos combins the sounds of the acid-drenched '60s with traces of contemporary psychedelia. Los Acidos' self-titled debut-album is now issued on CD in digipack in an edition of 300 copies.
Third volume in the OctoberXart Russian Series. This is a live recording of the trio at the famous Kozlov Club in Moscow, on December 12, 2017, performing a repertoire of Ontalva's compositions linked with improvisations on a suite. The Priot duo consists of Natasha Blinova (piano, melodica, voice) and Poitr Talalay (drums, electronics).
Originally released in 1967, now reissued on CD, this is a superb exploitation album by an obscure Canadian studio band specialized in covering songs by (or best known from) The Animals. TRACKS: 01. San Franciscan Nights 02. Bring It On Home To Me 03. Don't Let Me Be Misunderstood 04. Don't Bring Me Down 05. It's My Life 06. We Gotta Get Out Of This Place 07. I'm Cryin' 08. The Tracker 09. Still I'm Sad 10. Wrapping Paper 11. All Or Nothing
Hailing from New York, this band was led by singer Anne Sarofeen, who's described in the album's own liner notes as 'a lady both fierce and gentle, whose music knows truth, tragedy and beauty'. We don't really know if she's fierce or gentle, but her incredible voice has often been compared to that of Janis Joplin, Ellen McIlwaine and Mariska Veres (of Dutch stars Shocking Blue); unfortunately rock history is cruel and she never received the credit she deserves for being right at the top with other unique female singers. She has also composed half of the songs on this 1971 album. The album offers 9 songs in a bluesy, heavy psychedelic vein, which to a certain extent remind us much of Jefferson Airplane. Most of the songs are the band's own compositions, with the only exceptions being a take on Martha Velez' 'Swamp Man' and a cover of 'Rocky Mountain Blues', well chosen covers that fit perfectly the band's identity. Certainly recommended to fans of Janis Joplin, Affinity's Linda Hoyle, Jefferson Airplane or basically any strong, dominating female voice in psychedelic rock!
Noise rock/experimental/psych rock from Lima, Peru. Limited to 300 copies in digipack.
GARAGE/BEAT/SURF/ROCK'N'ROLL
Romskip consists of five young men in their early twenties from Bergen, Norway. They play slacker indie rock with garage and psych vibes, and great lyrics in Norwegian. 'Siste Sjansen' ('The Last Chance') is a love song and 'Lei' ('Fed Up') is a song about being fed up with everything (as the youth should be). Recorded and mixed by the band themselves in true DIY fashion. This is the vinyl version of their first single, first released digitally in 2017.
POP/ROCK/WAVE/NOISE
Folke Nikanor is a musician from the northern parts of Sweden and debuts with a individual and sparkling instrumental album called 'Bottenviken'. It is based around the piano but with electronic elements, where old synths, percussion and wind instruments do their best to highlight the melancholy of Norrbotten and the forest. The scenery and people live in the melodies. There are moments that evokes very different artists such as Chilly Gonzales' solo music, Swedish Lars Hollmer (whose immortal song 'Bo Eves Psalm' is featured here in a superb tribute version), Jan Johansson's 'Jazz På Svenska' and Kraftwerk's synthetic soundscape. The songs tend to switch between majors and minors and do not always take the most obvious path, even though there are very direct and deeply moving melodies in every track. It's a playful and deeply compelling collection of songs that make this impressive debut album from an artist we will hear much more from in the future.
Oto was an electronic wave/pop duo from Nancy, France, active during the '80s. This LP contains Oto's recordings from the period 1982-1987, revealing influences from a.o. Kraftwerk, OMD and Devo.
PUNK/HARDCORE
This interesting EP offers four archival, early punk recordings of a Parisian trio that formed in 1977. Chaos was influenced by a.o. The Buzzcocks, The Adverts and 999. Members would later resurface in bands s.a. C.O.M.A. and Charles De Goal.
The debut single from Norways The Hiveminds, a five piece band from Bergen. Garage rock mixed with various influences from the post punk era, and a bit of indie pop.
This Spanish trio has a strong work ethic and deal in super catchy and upbeat punk. On 'Justicia Cósmica', Rata Negra have upped the pop element in the songs and the production is stronger and chunky, without losing any of the raw elements. Again the whole sound is immersed in the darker and morbid side of post punk but mixed with the uptempo nature and tunes and of La's X and Gorilla Angreb. Like on their debut, it's love at first listen. 'Justicia Cósmica' was recorded and produced by the legendary Paco Loco and as in previous releases the sleeve was designed by the band's guitarist Fa Feo who also took care of the lyric insert.
INDUSTRIAL/EXPERIMENTAL/NOISE/NEOFOLK/GOTHIC
Deadline Paranoia has been active in Amsterdam from 86 till 88. They have released 4 cassette albums in small quantities. This release is the second of a series of 3 records that will feature the essence of this band. Due to the fact that they only played live on WHS (dub squat radio) and on the corner of the street during a national celebration day (queens day) they have remained very unknown. The music was recorded at home with a great variety of instruments and self made sound explorations. Except the drummer of this band, he was the only one who has been recorded in a sound studio in a suburb called De Bijlmer. The other musicians would record tapes with sound material, drones, field recordings etc. These sound recordings could be seen as sound collages. They played live with different instruments like bass guitar, acoustic bass, clarinet, radio, synthesizer, bongo, surna, organ etc. the list is endless. Each musician would be responsible for playing 4 instruments and during a few tracks there has been a number of 8 musicians who joined the jam sessions. The layering of sound and rhythms create a rather complicated sense of rhythm that one will experience while listening to the music of Deadline Paranoia. The psychedelic structure of the music also comes from the fact that the use of drugs has been very important for the musicians playing in the band. The band would smoke marijuana for at least a few hours before playing instruments. It was described as a functional use of drugs to be able to play the music the way they felt it.
La Tène is back with a double invitation to their third full length LP. The hurdy-gurdy/harmonium/percussions trio welcomes two bagpipes (cabrettes and 23" to be exact), and a combo of string instruments (12-string guitar and electric bass). Beyond the instrumentation, we're looking at a gang of high esteemed guests: Jacques Puech, Louis Jacques, Guilhem Lacroux and Jérémie Sauvage, whose works are given their due credit (with the La Novià collective and its multiple variations, the France group, Super Parquet, the Standard-In-Fi label, etc.), are at ease with fuelling the traditional ball dance floor (literally in its wooden meaning) as well as questioning it, confortable with sparking dance moves as well as pushing instruments and their sound to their ultimate limits.
Rune Lindblad was born in Gothenburg, Sweden in 1923 and began composing music in 1953. This was a time when composers in Germany and France were feuding over the merits of electronic music made by pure wave oscillators versus musique concrete, which used the tape recorder as its main instrument. Rune Lindblad however did not see these genres as mutually exclusive. In fact, Lindblad extended his work to incorporate other mediums along with his approach to music. Deeply involved with woodcuts and painting Lindblad was already experimenting with using damaged 16mm film in his 'Optica 1' as early as 1959. Not surprisingly, since Lindblad represented no institutionalized school of thought his experiments went unnoticed for many years with the exception of his demonstration of musique concrete in a concert at Folkets Hus in 1957 where the audience demanded their money back and the critics called his concert "pure torture". Until the LP retrospective published by RADIUM in 1989 there were only 2 recordings of Rune Lindblad's compositions. One was the single side of a 7" record released in 1957, the other a full length album published in 1975. Both of these recordings were poorly distributed and remain fairly unknown. Rune Lindblad has taught at Gothenburg University: among his students are Rolf Enstrom, Ake Parmerud and Ulf Billing. The music on this record has lain dormant for almost 35 years. It was recorded at a time when Lindblad was forced to borrow equipment from the University in Gothenburg in the evening and have it returned by sunrise the next morning. These compositions are essentially tape music, where individual performances are fed back and forth between tape recorders in a style represented by the technical limitations during this time period.
The Greek avant-garde composer Anestis Logothetis was noted for his pioneering tape techniques as well as developing his own notation system for composition that incorporated visual symbols meant to be interpreted by the performers. '"Hör!-spiel"/Nekrologlog 1961/Fantasmata 1960' collects 3 of his most famous works, realized in Vienna where he spent much of the 1940s-1960s. After completing studies at the music academy there, in the 1950s Logothetis became enamored of 20th century composers like John Cage and Earle Brown, and moved away from traditional composition for orchestras and performers in favor of fully electronic composition in the late '50s. A groundbreaking composer and electronic musician, Logothetis has long been underappreciated by the world of avant-garde and electronic musicians but Fantôme Phonographique seeks to rectify that issue with this brilliant release.
2018 album. Formed in 1995, MVA first carved out a substantial place for itself within the dark movement with their first album 'Herbo Dou Diable' (1998) featuring an original and trenchant baroque style, alternating neo-classical atmospheres, industrial percussions and strong death-rock songs with staggered rhythmics.
Born in Pascani (Romania), 1940, Octavian Nemescu studied composition with Mihail Jora at University of Music in Bucharest. As he was still a student he imposed himself as part of avant-garde movement in Romanian music composition. After 1965 he achieves works of the 'open creation' type, of conceptual and environmental music. He involves himself after 1967 into the Romanian spectral trend. Starting with the work 'Concentric'(1969) his creation has got archetypal vocation by cultivating an aesthetic of the essentializing. Octavian Nemescu cultivated the archetypal goals on all parameters and musical forms. He is the author of implosive music and of imaginary music. He composed multi-, post-, non- and pre-symphonies. Lately he is interested by music with initiation character, developed in a non-spectacular, ritualistic atmosphere, as a chance to revigorate the old mysteries and as a modality of AWAKENING from the biological, mental and spiritual sleep. 'Gradeatia'. Composed in 1982, this piece was commissioned by the Electroacoustic Music Studio in Gent (Belgium) where it was elaborated. It was conceived as ambient music for Voronet Monastery (in Moldavia), as electronic-audio fresco paralleling the existing one, of mural-visual consistency. It happened in a historic moment when the communist regime in Romania demolished many churches. And this piece was conceived as a protest to these actions. 'Natural'. Composed in 1973, in its first version, and next in 1983, in the final version, this music has a spectral aesthetic orientation and at the same time, processual and archetypal orientations.
Henri Pousseur was a Belgian composer, teacher, and music theorist active from the the 1950s on. Influenced by Pierre Boulez, Karlheinz Stockhausen, and Luciano Berio, Pousseur may be lesser known than those contemporaries but his composition and technique is regarded by many as equaling if not surpassing much of the work of those more famous names. Realized in the same Cologne radio studio as much of Karlheinz Stockhausen's most famous work, this collection brings together some of Pousseur's greatest work, early tape and electronic masterpieces that deserve the recognition afforded many of his more famous contemporaries.
Bison is a label set up by Abby Thomas, digital archivist at Cafe OTO and audio engineer at the British Library. The label explores experimental song, off-pop, lyrics and language and the bleed between visual art and music. The first release is the debut LP from Still House Plants. Combining visual strategies, free improvisation, UK garage and punk, Still House Plants build melodic hierarchies scaffolded around ambiguities and intimacy. Fresh from being selected for the Cafe OTO x Jerwood Foundation Artistic Development fund, and following two sold out tapes on Glasgow label GLARC, the trio's debut LP 'Long Play' collects the group's raw guitar-drum-vocal palette and stretches it to include violin, piano and intimate home recording. Ranging from seconds-long to seven-minute-somethings, the album coagulates to form a heady meld of rudimentary phrases, kinetic repetition and malleable samples. Experimental songwriting is rarely so forthcoming, emotive, or approachable.
These recordings were initially titled 'The Side Effects Of Life', which was a working title for Coil's legendary album 'Love's Secret Domain'. The music presented here are demos/mixes of material that was later released as the 'Love's Secret Domain' album and includes parts of the 'Wrong Eye'/'Scope' 7". The original cassette (only a handful are known to exist) wassent to Wax Trax! Records in 1989 ahead of the planned future release of 'Love's Secret Domain' on the label. The track 'Fidget' was subsequently released on the 'Wax Trax! Sampler #2' cassette in 1989. The album was finally released by Torso (Europe) and Wax Trax! (USA) in 1991. These recordings and mixes are incredibly rare, and demonstrate Coil's working towards the final pieces that would make up 'Love's Secret Domain'.
FEAN started as a musical artist-in-residence project in a little church in the Frysian village Katlyk. The group consists of Jan Kleefstra, Romke Kleefstra, Mariska Baars and Rutger Zuydervelt (Machinefabriek), who also form the quartet Piiptsjilling. For FEAN they are accompanied by Belgian guests Annelies Monseré, Sylvain Chauveau and Joachim Badenhorst. The FEAN project gets its inspiration from the ecological decay of peatland in the Dutch province Friesland and in other parts of Europe. Agriculture and peat extraction are threatening the landscape severely and with long term consequences. This forms the underlying thought for the improvised recording sessions, which were overseen by Jan Switters. Although the Piiptsjilling members are obviously used to perform and record together, adding the three Belgian guests (who didn't play together before) added an extra dimension to the group's dynamics, resulting in a concentrated yet playful series of improvisations, that were later mixed and edited for the FEAN album.
2018 release by the L.A. based Gitane Demone Quartet, featuring Rikk Agnew (Adolescents, Christian Death), Paul Roessler (Screamers, 45 Grave), Deb Venom (A Bleeding Sky) and Gitane Demone (Christian Death, Rozz Williams).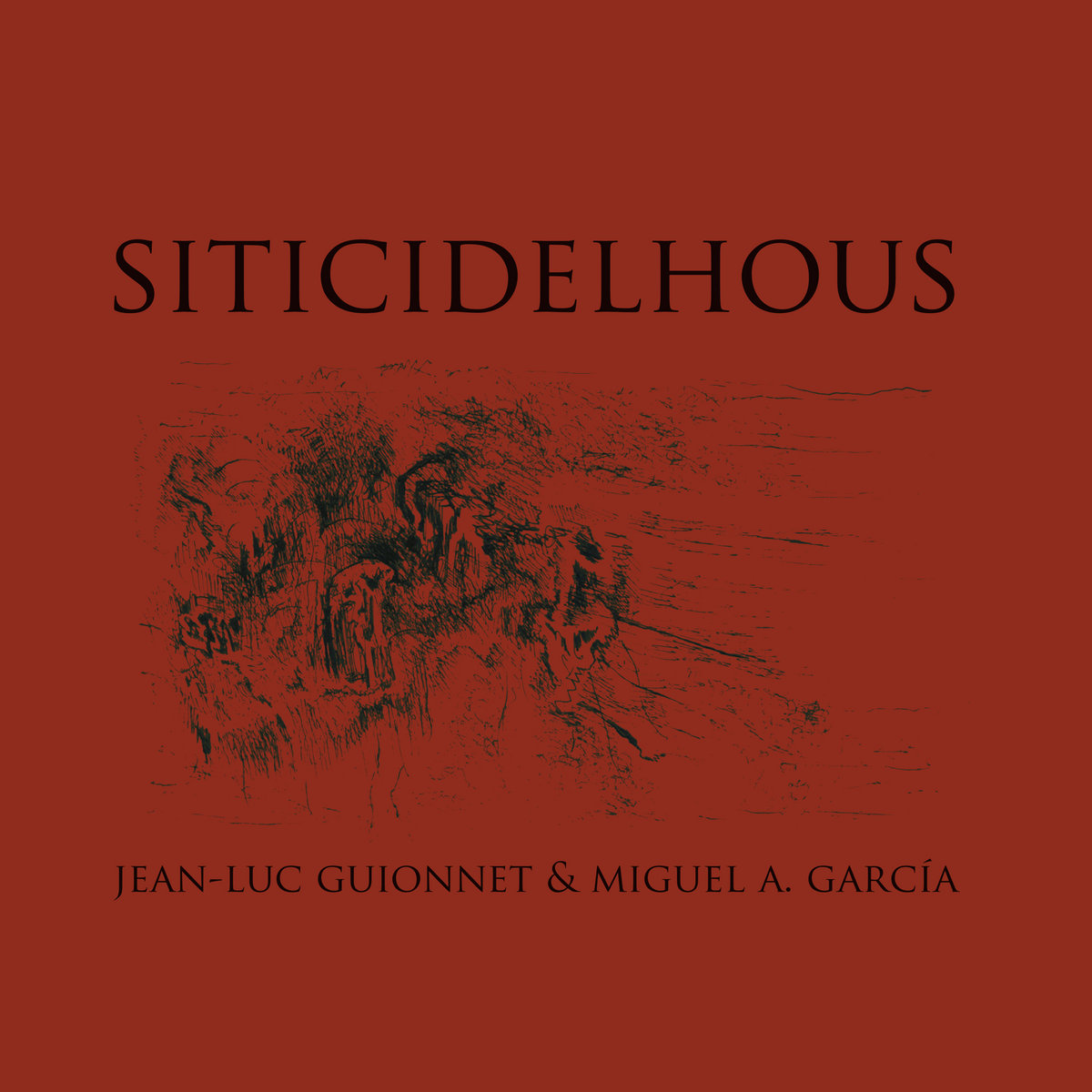 Second collaborative work by these 2 experimental artists. More info soon.
Music by Matthijs Kouw. Mastered by Stephan Mathieu. Design and artwork by Aldje van Meer. Images by Arthur F. Smith (1909).
Collaboration between French HNW master Vomir (Romain Perrot) and Polish composer Kasper T. Toeplitz. The endless noise from Vomir versus the composed noise for laptop and bass guitar by Toeplitz. Eedition of 300 copies.
'Spaces' is a series of compositions based on recordings in museums. Each work builds on a binaural recording of the environmental sounds of a museum and each has been processed based on different concepts. The approach for processing and adding of electronic sounds was inspired by an artwork that was hanging in the museum space. So space and artwork form a unity. Edition of 200 copies.
'The Nightmares' continue on with Richard Ramirez's trademark tradition of Giallo influenced static noise terror. The contextual direction of this album puts the senses through a state of disturbing 'calm' by taking on its own story of a 'horror movie'. The frequent and sudden shifts of sound variations, samples of female shrieks, movie dialogues, static walls, pulsating buzzes, low frequency drones and textural noise layers of tightly spaced crackles sounding almost like one complete tonal resonance, and the sudden blast of explosive harsh white noise make this the most appropriate accompaniment to an environment of terror. The constant evolving and low growling frequencies and dynamic audio elements deliver that shocking atmosphere of sheer violence and skin crawling anxiety. Edition of 200 copies.
JAZZ/AVANTGARDE
One of the final Incus releases and one that was written up in The Penguin Guide to Jazz as an essential document of modern music. The first ever vinyl reissue of Evan Parker's legendary recording 'The Snake Decides'. Featuring 4 solos recorded in 1986 in St. Paul's Church, Oxford by the late Michael Gerzon. 'The Snake Decides' is a groundbreaking example how far the language of a particular instrument can be taken. Remastered by Giuseppe Ielasi and housed in a reverse board sleeve with new liner notes by Brian Morton, this is the ultimate document of one of the most important recordings in all of Parker's extensive and exploratory catalogue. Edition of 500 copies.
SOUL/FUNK/LATIN/R&B/GOSPEL
J.P. Bimeni is a Burundian-born, London based singer with a voice laced with pain, yearning and soul. A royal refugee turned soul survivor from the country voted the world's least happy place to live. On his debut album 'Free Me', he astonishes with a voice that recalls Otis Redding in his prime whilst resonating with the soul of Africa.
After the great success of the first 'iLatin Compilation' released in March 2018, DJs Alexio Papo Grossi and Fabrizio Zoro bring you the second volume of this Caribbean compilation. Includes both new songs and songs that have been previously released but never have been included on any compilation.
SOUNDTRACKS/LOUNGE/CULT ETC
Greek born composer and conductor George Garaventz really complies with any expectations on his 1970 album for the French movie 'Un Beau Monstre'. This is a rather atmospheric and moody effort and except for the opening tunes of both sides this is entirely instrumental despite a few wordless female choirs adding an even deeper atmosphere to the compositions. The luscious arrangements and insistent melodies truly drag one into a colourful world of their own. Pop, psychedelic with elements of Indian raga, chanson and orchestral music melt into another. Sound and performance are of the highest order. Dreamy, dramatic and acid drenched sections follow each other in a rather short distance.
AFRO-BEAT/FUNK & PSYCH/DESERT BLUES/ETHIOPIQUES
Awesome 6-track full length album with the wonderful raw recordings of Gasper Nali playing on the shore of Lake Malawi. Nothing added, nothing overdubbed, just pure Malawian Roots. Gasper Nali plays a Babatoni -a 3 meter, one-stringed, home-made bass guitar- with an empty bottle and a stick and makes the most beautiful and catchy original Afro-beats possible. This is as unique as they come. Co-release with Mississippi Records. 1. Abale Ndikuwuzeni 2. Hodi Munakhala Bwanji 3. Mwana Jeni Ndiwe Hule 4. Olemera 5. Musamanyoze Osauka 6. Lero Sindi Imva
VARIOUS: WORLD, CLASSICAL, SPOKEN WORDS ETC
In the summer of 2017, Kees Berkers (Baby Galaxy, YAYAYA) and Yves Lennertz (Bounty Island) started writing and recording songs in a ballet school in a remote village at the foot of the Plateau of Doenrade near Alpaca Mountain. Being avid record collectors, with both members having a collection spanning almost every musical era and genre, details from many different genres seep through in their music. Using South East Asian music from the '60s and '70s as a main inspiration, whilst also bringing their individual musical backgrounds and interests to the table, the recording spree resulted in a remarkable set of songs mixing world music, disco, funk and electronic music.
Indonesia, an archipelago of more than 13,000 islands including Java, the world's most populous island, and Bali, is as diverse as it is large. Having been a crucial stop on international trade routes since as early as the 7th century the influences on Indonesian musical traditions are deep and wide. 'Music Of Indonesia', recorded in 1950, is one of the earliest western documents of this rich tradition. Featuring sounds ranging from beautiful Balinese gamelan orchestras and operas to the raw power of katjapi (a variety of boat-lute), and more, this is one of the best glimpses into the Indonesian musical traditions the world will ever see.
Hariprasad Chaurasia is an Indian virtuoso flautist in the Hindustani tradition, born 1 July 1938 in Allahabad, Uttar Pradesh, India. 'Ajanma' takes a unique place in the discography of the North Indian flute legend. The recording was captured in a small 16th century church in Rhoon, The Netherlands in June 2014, which is well known for the character and quality of its acoustics. This double CD is comprised of two solo improvisations accompanied by a tanpura and a short piece of flute without the usual tanpura drone. The deliberate omission of a percussion accompaniment allows Pandit Hariprasad Chaurasia to take his flute on an intimate journey, carrying the listener through the honesty, density of colour and lyrical architecture of the world of sound.
Blog
Previous editions:
24/02/2020 13:48 SPOTLIGHT 8
17/02/2020 10:40 SPOTLIGHT 7
06/02/2020 18:46 SPOTLIGHT 6
03/02/2020 10:57 SPOTLIGHT 5
27/01/2020 09:56 SPOTLIGHT 4
19/01/2020 13:58 SPOTLIGHT 3
10/01/2020 14:45 SPOTLIGHT 1 & 2
23/12/2019 10:02 SPOTLIGHT 51
16/12/2019 10:10 SPOTLIGHT 50
09/12/2019 10:52 SPOTLIGHT 49
02/12/2019 10:55 SPOTLIGHT 48
22/11/2019 11:34 SPOTLIGHT 47
19/11/2019 09:06 SPOTLIGHT 46
07/11/2019 16:16 SPOTLIGHT 45
02/11/2019 13:06 SPOTLIGHT 44
25/10/2019 10:08 SPOTLIGHT 43
17/10/2019 15:57 SPOTLIGHT 42
14/10/2019 11:12 SPOTLIGHT 41
07/10/2019 14:41 SPOTLIGHT 40
30/09/2019 14:04 SPOTLIGHT 39