SPOTLIGHT 44
05/11/2018 12:30
Welcome to the Spot Light. Check out the latest psychedelic, cosmic, prog, freakbeat, folk, kraut, experimental, jazz, drone, mystical, and avant-garde sounds! https://www.shinybeast.nl/blog
PSYCHEDELIC/PROGRESSIVE/FOLK
Replica of the group's first French EP, released in that country before the Seeds had even issued their sophomore single. It features an earlier version of the track 'Excuse, Excuse' with a completely different vocal to that on the debut album. B/w 'Can't Seem To Make You Mine' and 'Daisy Mae'.
The third Seeds single, a slow burning groover with a sax solo from producer Jimmie Maddin to boot. Comes with new exclusive picture sleeve.
The garage punk avatar 'Pushin' Too Hard' presented as it first was issued in late 1965, complete with the original single mix of the Seeds punk stomper 'Out Of The Question'. Comes with new exclusive picture sleeve.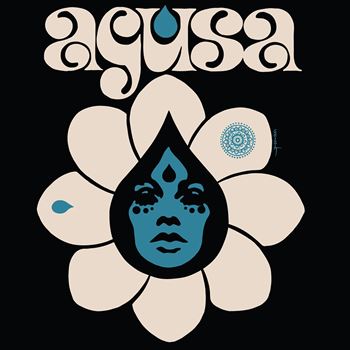 Issued on DOUBLE BLACK VINYL and presented in a gatefold sleeve with an obi, here's a stunning live album by the Swedish heavy prog/psych unit, bringing to mind bands s.a. Caravan, Quintessence, Focus and even Deep Purple. Limited edition!
First full length vinyl release by Stephen Bradbury's Black Tempest on The Weird Beard. This album is cosmic in every sense of the word. There is is a devout sense of krautrock throughout its entirety, but touches not only the Berlin School approach, but motorik and spacerock as well. Features guest appearances by friends and acquaintances such as White Hills' Dave White, Brett Savage and Chris Hardman from Dead Sea Apes and other practitioners of sonic craft. Limited to 250 copies on aquamarine/black marbled vinyl.
Alison Cotton may be best known as one half of The Left Outsides as well as being a name to be found on many of the finest folk/drone/experimental contemporary recording artists releases via her sonorous viola playing. Over 35 minutes Alison Cotton casts you into the most cathartic of states via viola, recorders and lilting Gregorian vocal sighs. While it would be easy to classify this as folk music, Alison has created something that feels like music for the soul as she takes to the stage at the Ancient Theatre. Rich sounds break the stillness. Drone dreams seep through sepia photographs. We are delighted to present another side of her work. Out of time. Timeless. All is quiet in the ancient theatre of eternal music. A 500 pressing with download code.
Electric Mountain is a stoner rock band born in Mexico City in 2013. Formed by Gib (guitar, voice), Max (drums) and JB (bass), the band is influenced by '70s rock and '90s stoner rock. For fans of Fu Manchu, Kyuss and Orange Goblin. Black vinyl version.
On the London-Taranto-Florence axis, old school psychedelia finds its way home thanks to Elius Inferno & The Magic Octagram. Their debut album 'Rat In Space' is an album with a psychoir charm that combines with atmospheres with bucolic, softly vertiginous and hypnotic atmospheres. Melodic openings in the best sixties tradition, lysergic ramblings and heavy riffs.
Expanded to the DOUBLE-LP format, here's a reissue of the acclaimed 2009 full-length by Sweden's influential space rock gang. Limited edition on BLACK VINYL, presented in a gatefold sleeve!
2018 album by UK psychedelic acid rockers Heronimus Fin! Limited to only 300 numbered copies, the album comes in a gatefold sleeve with heavy duty vinyl sleeve with embossed band name on front, a large foldout colour poster, custom lyric sheet and side effects medical advice leaflet.
'THE LOST ALBUM' - This album was recorded 1973 by the second line-up of Kraaijeveld, a group with the Kraaijeveld brothers, when they were no longer in the Bintangs. They recorded it on a 4-track tape. Because they needed more tracks for all instruments and vocals, there was a mix made on one track of bassguitar and drums. In a later stage this mix was not useable, too much bass, too little drums, but no backup and no money left to do it over again. The result was transfered to a 2-track tape and that was it. 2017: this 2-track tape was rediscovered and digitally remastered and some of the excess bass could be removed. So now for the first time ever this monumental album of guitar frenzy and ballads is released. The bonus song is an edit of the single 'Chicky Jamboree' with more fanfare. SIDE 1: 1. Hound Is On The Run 2. Agnes Grey 3. Circles 4. Sir Wilfur (LP version) SIDE 2: 1. I Know You Can 2. Lunatic (LP version) 3. Son Of The Devil 4. Lillywhite Lilly 5. Chicky Jamboree (LP version)
Liquid Visions was founded in 1994 by Dave Schmidt (Sula Bassana) and Hans Peter Ringholz. Back in 2002, 'Hypnotized' got many great reviews and the band was playing with bands like Ozric Tentacles, Bevis Frond, Baby Woodrose, Vibravoid and other hip bands from this time. You impressively can hear their influences from the '60s with long instrumental passages which draw you to psychedelic areas inside your mind! Originally released in 2002 on Sysyphus.
Captured live at the Roxy Theatre in Saskatoon where psych renegades Shooting Guns created the perfect doomy apocalyptic soundtrack for F.W. Murnau's cinematic classic. Over 70 minutes Shooting Guns ramp up the dread and tension that perfectly matches Nosferatu's gothic aesthetic. Haunting melodies chill the hairs on your neck until Count Orlok appears and they let loose a maelstrom of throbbing Wagnerian bummer riffs. Give yourself 70 minutes a darkened room and a spare pair of pants to absorb this masterpiece. Limited to 500 copies in gatefold sleeve with a download code to experience the whole 70 minutes with no record flipping (the live score is one continuous piece of music).
Trimdon Grange Explosion are an psych folk ensemble from North-East London comprising Alison Cotton (viola/vocals), Ben Phillipson (guitar/vocals), Mark Nicholas (bass) and Karl Sabino (drums). The quartet formed in the aftermath of the split of acclaimed folk-rock outfit The Eigteenth Day Of May of whom all four were members. In 2010 a 7" emerged on The Great Pop Supplement, a cover of Judy Henske & Jerry Yester's 'Raider' b/w 'The Trimdon Grange Explosion', and then after a further seven year gap, their debut album release saw the light of day, initially as a limited-edition CD-R box package on the Borley Rectory label in Spring of 2017. Cardinal Fuzz are delighted to finally release this acid psych shindig on vinyl, Remastered by Chris Hardman and with hallucinatory art-work by Peckham-based illustrator Luke Drozd. The self-produced recordings of Trimdon Grange Explosion's eponymous set took place during 2015-2016 in various North London locations. The 9 eclectic tracks (plus one bonus track on the download too) range from original compositions to acid-tinged group instrumentals to songs from the folk tradition, arranged for electric instruments.
'A Fool Aloof' is the 2018 artistic metamorphosis of Scott Yoder, Seattle musician, formerly The Pharmacy. With Brandon Eggleston in the control room (Modest Mouse, Tune-Yards, Mountain Goats, Swans), comes the proof of maturity: a songwriting, that of Yoder, more and more inspired, convincing, son of the past but well planted in the present. The storytelling folk and the cosmic American music of the debut album change face leaving room for a new seductive and fascinating sound soul: a strong sense of theatricality; luxuriant arrangements, enchanting in seventies glam style that however support on psychedelic plots; a bewitching vocality that wraps all the ten songs in a sublime way.
'NAGRANIA ARCHIWALNE Z LAT 1972-1976'- A fabulous collection of Polish band No To Co's radio, abroad and live recordings, plainly rock-oriented and mostly never published on a CD.
Legendary Pink Fairies live recordings from 1970 and 1971. TRACKS: 01. The Snake (BBC 1970) 02. Lucille (BBC 1970) 03. Do It (Live 1971) 04. Riders In The Sky (Weeley 1971) 05. Tomorrow Never Knows (Weeley 1971) 06. The Snake (Weeley 1971) 07. Why Does A Red Cow? (Weeley 1971) 08. Uncle Harry's Last Freakout (Weeley 1971) 09. Mexican Grass War Part 1 (Glastonbury 1971) 10. Mexican Grass War Part 2 (Glastonbury 1971) 11. Three Fifths Of A Mile In Ten Seconds (Top Gear 1971) 12. Tomorrow Never Knows (Top Gear 1971)
Twink with Nik Turner recorded live on April 9, 1994 at The Mill, Preston, UK. TRACKS: 1. Master Of The Universe 2. Seize The Time 3. God Rock 4. Brainstorm 5. Psychedelic Punkaroo 6. The Snake 7. Do It 8. Silver Machine
'1969 SYNTHESIZER RECORDINGS' - This collection of early analog synthesizer music was made by Twink in 1969 while he was a member of The pretty Things and offers fascinating insight into the experimental side of Twink's music during the late 1960s.
This is the original 1969 mono mix of this psychedelic masterpiece by Twink (Tomorrow/Pretty Things/Pink Fairies etc.), which was prepared before the more widely known stereo mix, and originally intended for release as part of Decca Records' Nova series. TRACKS: 01. The Coming Of The One 02. Ten Thousand Words In A Cardboard Box 03. Dawn Of Majic 04. Tiptoe On The Highest Hill 05. Fluid 06. Mexican Grass War 07. Rock And Roll The Joint 08. Suicide 09. Three Little Piggies 10. The Sparrow Is A Sign
Expanded stereo edition. After the break-up of the Pink Fairies, in 1970, Twink recorded this milestone in British psychedelia, with the production work of friend Mick Farren, and the active participation of musicians like Paul Rudolph, Steve Peregrine Took (T.Rex) and others, and created a collection of songs, instrumental tracks and poetry that is no less than stunning. For many, a "fundamental" release for fans of the genre and the Pink Fairies, that reflects the genius of Twink. TRACKS: 01. The Coming Of The One 02. Ten Thousand Words In A Cardboard Box 03. Dawn Of Majic 04. Tiptoe On The Highest Hill 05. Fluid 06. Mexican Grass War 07. Rock And Roll The Joint 08. Suicide 09. Three Little Piggies 10. The Sparrow Is A Sign 11. Ice Cool 12. Unexpected Party 13. Witches Brew 14. Drum Crazy 15. King Tin Tagel 16. Peter The Pill 17. The Coming Of The Other One (Alternative Version) 18. Dawn Of Magic (Alternative Version) 19. Fluid (Alternative Version) 20. Rock An'Roll The Joint (Alternative Version)
GARAGE/BEAT/SURF/ROCK'N'ROLL
First release on Mean Disposition from the first and original Chesterfield Kings line-up. The A-side, a cover of Harbinger Complex's 'I Think I'm Down', is a demo recorded at the old WCMF Studios from 1978. B/w Them's 'I Can Only Give You Everything'.
Making for a genuine punk rock kaleidoscope, the five tracks on 'Musique Exotique #03' reveal traces of 'Perdition'-era Disorder, '80s Brazilian hc and the glory days of the Finnish scene.
The Higher State dive head first into the hazy, paisley territory of '60s-style acid-punk, merging loads of fuzzy, garage-punk moves with third eye tickling psychedelia!
'Good Suits And Fightin' Boots' is The Bonnevilles' first album, originally released in 2010, and now available for the first time on vinyl. Includes classics and live favourites like 'I Don't Like Whiskey' and 'Hardtale Lurgan Blues'. The Bonnevilles don't so much play punk blues as it as a spring board to create a completely new genre. The Lurgan duo take Mississippi Hill blues and punk rock and mix into their own unique dark Northern Irish punk blues brew. On pink vinyl.
POP/ROCK/WAVE/NOISE
Tout Bleu is the solo project of Simone Aubert (Massicot/Hyperculte) which has developed into a trio, accompanied by the electronics of Pol, and the electric violin played by Agathe Max. Simone explores with her first album, a sort of atmospheric no wave, a pre-rock invitation of travel and introspection. Simone's voice, reminiscent of Siouxie, Anne Clark or Nico arises on mesmerizing sound texture. The result is an all-encompassing music, dark, tense but full of sweetness and nourished with hope.
'NAGRANIA ARCHIWALNE Z LAT 1971-1983' - This double album features a staggering number of 45 songs from 1971-1983 and an additional recording from 2005. Arianie's musical achievements found in the album perfectly capture the trends in the rock music of the '70s and the '80s -from the ambitious, non-commercial rock to the light and catchy songs inspired by the pop and disco music. Over 155 minutes of music!
PUNK/HARDCORE
On vinyl, here are nine ultra-bombastic cuts of breakneck punk from Australia. The line-up of Priors includes members of Sistema En Decadencia, Execution, Helta Skelta and Nerve.
A mini-LP of door slammin' punk from Singapore, drawing on '77 pogo and various forms of hc!
INDUSTRIAL/EXPERIMENTAL/NOISE/NEOFOLK/GOTHIC
Coims' music is a journey into a post-industrial area that evokes desolate zones and hauntilogical landscapes. It's a deconstruction of modern music reducing it to atavistic rumblings of electronic swells, metallic explosions and feral string attacks. Coims sound like no-one else, referring to themselves as "all tonal garage dub," and are getting noticed fast through releases on BumTapes, Liquid Library & owlett Music in the UK underground. This debut album has been compared to Taj Mahal Travellers and The Dead C. Comes in a silk screened sleeve sealed with electric blue gaffer tape.
For the first time on vinyl, here's a reissue of the second album by Raison d'être, originally released in 1994. For this recording all sounds have been restored and re-recorded from the original source material and all tracks have been carefully remixed to maintain the true feeling and atmosphere of the original album but with current standards for high quality audio. This reissue also contains 4 bonus tracks not featured on the original album. Remastered for vinyl according to the K-14 level standard by Peter Andersson. Limited to 300 copies on black vinyl in deluxe gatefold cover.
For the first time on vinyl, here's a reissue of the first album by Raison d'être, originally released in 1993. For this recording all sounds have been restored and partly re-recorded from the original source material and all tracks have been carefully remixed to maintain the true feeling and atmosphere of the original album but with current standards for high quality audio. This reissue also contains 4 bonus tracks not featured on the original album. Remastered for vinyl according to the K-14 level standard by Peter Andersson. Limited to 300 copies on black vinyl in deluxe gatefold cover.
On this album Cronaca Nera , as in previous ones, resumes the sound of Italian industrial /power electronics of the '90s featuring the powerful use of Andrea Chiaravalli (Iugula-Thor) and Adriano Voncenti 's (MMM) voices, screaming and telling stories where violence is the way of election and distinction.
On this album Militia are telling the story and deeds of Gaul king Ambiorix. All sounds feature the usual unmistakable Militia trademark, a big variety of rhythms with loads of self made percussions and wind instruments. The songs are sung in different languages including Latin and Gaul. The definitive Militia album!
Three years after the 'Una Torbida Estate' album here finally comes Roma Amor's 6th full-length album 'Miraggio'. Another masterpiece filled with romantic and Mediterranean scents and a little Arab flavor. Co-release with Wrotycz Records.
VRNA (Urn/Ossuary), a solo project by Gianluca Martucci is delivering ambient-ritual-industrial sounds since 2000 in the best Italian tradition. His first albums were released on the legendary Slaughter Productions, the label run by Marco Corbelli (Atrax Morgue). On this album he is dealing with 'La Vecchia Madre', the Old Mother in English. A twilight ritual through 5 tracks which brings you over the border of life into ashes, burials and silence... Darkness and light, ancient energy flowing through eternity into depths. The Old Mother continues to breathe and celebrate the eternal cycle of death and life.
METAL/STONER/HARDROCK
Dead Witches is the brainchild of drummer Mark Greening (founding member of Electric Wizard, Ramesses and With The Dead). 'The Final Exorcism' features a banshee wail of woeful siren songs weaving a sinister world of horror doom, through waves of burgeoning fuzz and hell sent thunder on the drum kit. Black vinyl version.
JAZZ/AVANTGARDE
An archival release (limited to 500 copies on 10-INCH VINYL) of fantastic modal jazz/hard bop from Norway, recorded in 1969!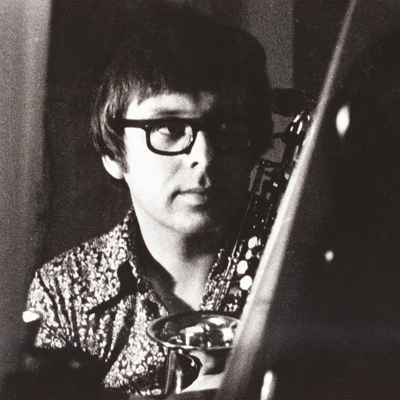 Reissued on vinyl (with a free CD) is a classic Norwegian post-bop album from 1971.
Recorded in London, in 1969, the previously unreleased second full-length from this excellent jazz quintet is now available at long last. The LP includes a free CD of the album.
REGGAE/DUB/SKA/ROCKSTEADY
On vinyl, it's the top notch 2018 dub full-length by the mysterious Finnish artist Lightman. This is an edition of 500 LP's.
SOUL/FUNK/LATIN/R&B/GOSPEL
Zombie Club presents the 4th sonic artifact after its successful releases 'Come To The Caribbean', 'Mambo Calypso' and 'Limbo'. Once again, the concept is clear and simple: taking a trip on an imaginary sonic cruise to the islands, harbours and mountains of the Caribbean through rhythms and dances that recreate the tropical atmosphere that bring the festive spirit of these lands around the world. SIDE 1: 1. Wilson & His Combo - Calypso Guapachá (Cuba/Calypso Chá) 2. The Fabulous McClevertys - Don't Blame It On Elvis (Virgin Islands/Quelbe) 3. The Lion - Spanish Calypso (Trinidad/Calypso) 4. Reuben McCoy & The Hamiltonians - Calypso Twist (Bermuda/Calypso) 5. Pierre Murat Et Son Ensemble - Taffiateur (Haiti/Merengue) 6. Luis Kalaff - La Slave De Las Antillas (Dominican Republic/Merengue) 7. Charlie Adamson - Dance The Goombay (Bahamas/Goombay) 8. The Wigglers - Linstead Market/Day O (Jamaica/Mento) SIDE 2: 1. Ñico Saquito - Los Que Son Y No Son (Cuba/Son Montuno) 2. Cristóbal Pérez - La Negra Celina (Colombia/Cumbia) 3. Maelo Y Cortijo - A Bailar Mi Bomba (Puerto Rico/Bomba) 4. Trio Matamoros - Alegre Petición - (Cuba/Son) 5. Chuito El De Bayamón - Si Tu Me Das Una Cosa (Puerto Rico/Seis) 6. Pedro Laza Y Sus Pelayeros - El Güere Güere (Colombia/Gaita) 7. Walfredo De Los Reyes - Sabrosona (Cuba/Fast Cha Cha) 8. The Dootones - Ay Sí, Sí (USA/Mambo)
SOUNDTRACKS/LOUNGE/CULT ETC
Wan Chai Records is a Hong Kong based label, specialized in rare Asian records and quality reissues. For their third release, after a few years of hard diggin and historical researches, they went deeper with 'Hong Kong Score', an introspection into the music of the Chinese's cinema industry. A selection of tracks from Hong Kong, Singapore, and Taiwan, specially produced for movies and illustrations. The result is a compilation of 12 totally unknown gems sung mostly in Mandarin and Cantonese, from real deep instrumentals, hip-hop breaks, Ethio style crazy drums, to heavy bass in the Alain Goraguer style. This is an amazing introduction to '60s and '70s Chinese music, an inspiration for beatmakers, a must have for novices or Asian vintage music lovers.
Blog
Previous editions:
19/07/2019 09:55 SPOTLIGHT 29
15/07/2019 09:44 SPOTLIGHT 28
05/07/2019 16:29 SPOTLIGHT 27
01/07/2019 10:57 SPOTLIGHT 26
24/06/2019 14:15 SPOTLIGHT 25
18/06/2019 08:23 SPOTLIGHT 24
09/06/2019 19:32 SPOTLIGHT 23
04/06/2019 09:28 SPOTLIGHT 22
27/05/2019 10:56 SPOTLIGHT 21
20/05/2019 10:57 SPOTLIGHT 20
14/05/2019 08:35 SPOTLIGHT 19
07/05/2019 12:41 SPOTLIGHT 17 & 18
23/04/2019 08:39 SPOTLIGHT 16
15/04/2019 08:11 SPOTLIGHT 15
09/04/2019 09:14 SPOTLIGHT 14
02/04/2019 08:32 SPOTLIGHT 13
26/03/2019 08:16 SPOTLIGHT 12
18/03/2019 08:50 SPOTLIGHT 11
12/03/2019 08:05 SPOTLIGHT 10
05/03/2019 08:36 SPOTLIGHT 9