SPOTLIGHT 16/18
20/04/2018 15:21
SPOTLIGHT 16/18


Welcome to the Spot Light! Check out the latest psychedelic, cosmic, prog, freakbeat, folk, kraut, experimental, jazz, drone, mystical and avant-garde sounds! https://www.shinybeast.nl/blog/
Subscribe to our mailinglist : http://www.shinybeast.nl/mailinglist/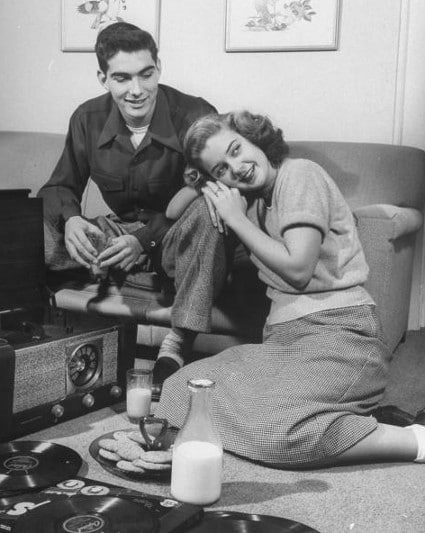 "Some records, a cold jug of milk, a plate of cookies, and your best gal. This is heaven".
Hard to pin down with any certitude, the music created by The Left Outsides varies from track to track and even moment to moment. Alison Cotton's vocals, harmonium and viola blend with Mark Nicholas's voice, bass, guitar, piano and drums in ways that recall everything from Kendra Smith and David Roback's drony duo Opal to PJ Harvey covering an old Blondie tune as a dirge. But the basic pulse of 'All That Remains' most often reminds of either current work by Massachusetts' estimable Damon and Naomi or the sound of Pearls Before Swine around the time of their third LP. Like those combos, The Left Outsides manage to swap and mix male and female vocals without altering the elegiac dream-heft of their overall sound. They do this while maintaining a vibe that feels indebted to the mists of wood and dale far more than the bustle of London. And the instrumental arrangements are never too far from the light touch of the folk-rock classicism perfected in the UK and Holland as the '60s slid into the '70s. Most of the sounds seem more like meditations upon this period than any attempt at recreation, however, which also aligns the band with certain threads that emerged in the '80s UK psych underground just before raves took over. Limited to 650 copies.
Recorded 1976/78, but previously unreleased prog rock/punk. More info soon.
This release is not a reissue, but a collection of early recordings (1968-1970) from this great Turkish musician. These tracks, which originally appeared on rare singles, reflect Orhan Gencebay's folkloristic period, showcasing an experimental Arabesque approach, as well as a meeting between East and West. The LP is pressed on 140-gram vinyl.
'La Soupe A La Grolle' has that trademark Forever Pavot sound; beautifully constructed '60s psych blended with an irresistible twist of Ennio Morricone. There's a passing nod to contemporary bands such as Tame Impala and Aquaserge, mixed in a dream-like Gallic atmosphere with the help of fuzz guitars, wild farfisa and bass lines interwoven with flute. Before signing to Born Bad Records, Salvation Records released Forever Pavot's second single 'Miguel Et Salam' which sold out in record time thanks to great support from the likes of Jarvis Cocker on his BBC6 Music Sunday Service show. The force behind Forever Pavot, Emile Sornin, is a multi talented musician, producer and video artist having made videos for Disclosure and Dizzee Rascal as well as playing on the Charlotte Gainsbourg album 'Rest'. Limited to 300 copies, no repress.
Debut LP from Stephen Bailey (frontman for Perth slow burning psych purveyors Mt. Mountain). Featuring 11 tracks of ear candy that highlight Stephen's dreamy falsetto vocals and homespun warped psychedelia with touches of homespun folk. 'Silo' is bursting with classic pop cuts, some steeped in sonic reverie of Kikagaku Mayo and others in the more sparse lo-fi slowcore of Galaxie 500.
Limited edition of 150 hand-numbered copies on black and white splattered vinyl. The 2018 full-length by the Lisbon-based space-jammers contains four instrumental adventures in acid-fuelled cosmic sound travelling.
The Swedish artist's third solo-album breathes psychedelia, dub, Swedish folk, prog and continental vintage electronic music.
Arnhem-based Jellephant draws inspiration from genres from neo-psychedelia to surf and garage to shoegaze. Even though his album 'Skeletons' was recorded in a damp basement, it has an absolutely fresh '60s psychedelic feel, with Bo Diddley grooves, mesmerising jams and pounding garagefolk. Very limited pressing on ultra-clear see-through vinyl! For fans of Ty Segall, The Brian Jonestown Massacre a.o.
Deluxe Peruvian re-edition of the first album by this three-piece band from Lima, Peru. The band combines early '70s space rock elements and kraut attitude with stoner power in a very natural and unique way. The intensive psychedelic guitars and the mighty pumping bass and drums create a very close, hypnotical jammin' and sometimes dark glowing spiritual atmosphere. Some quiet psychedelic passages change with mighty spaced soundscapes which build up like a heavy thunderstorm over the Machu Picchu. Comes with 20 page booklet, A4 poster and stickers.
Outstanding psychedelic, stoner and desert rock from a tremendous Chilean band.
Side A contains three live '79 style punk smokers recorded in Berlin. The B side songs ('Emergency'/'C.I.A.') clock under two minutes and screw thru stone like rough Testors or Crime singles on a portable. The title track is a dark bigfoot paced Stooges/MC5 - yeah - heartripper!
'Hometown' comes from the album 'Tasty Waves' and is an extremely catchy and shiny gem of sweet powerpop. 'Ace For A Face' comes from the album 'Record Heat', another powerful and rockin' pop shot with a psychedelic taste. Limited to 222 copies.
The eight cuts on this CD offer an exciting mix of exotica, lounge, surf, ska, Latin American and Caribbean sounds, coming straight outta Caracas, Venezuela.
A compilation of rare, out of print and unreleased tracks, including alternative versions of Psyche's biggest hits such as 'Unveiling The Secret', 'Uncivilized' and 'Sanctuary'. All tracks have carefully been remasterd for this special release. Lots of highly sought-after tracks for the collector but also a good starting point for the new fan. It includes - among others - also the amazing cover of The Human League's 'Things That Dreams Are Made Of', featuring the lead vocalist of Elegant Machinery and other cover versions of songs by Joy Division, Depeche Mode and Visage, collaborations with Red Industrie, Luminance and more! Limited to 300 copies. Co-release with Vuz Records.
A collaboration between Riccardo Sinigaglia and Maurizio Abate; two generations in comparison, whose research developments unfold in the handful of different conceptions and experiences. Their music does not own a pre-defined structure; it receives its ultimate reason from the progressive and continuous metamorphosis of sound. It's all the result of spontaneous sessions, during which a predisposition towards an active trance procedure, sustained by complementary flashes of lucidity, prevails. The dominant atmosphere is entirely oneiric, perpetually doubtful, still not linked to the passive remote unconscious: it rather reminds of lucid dreams, of phosphenes, of eidetic visualizations that belong to Tibetan tradition.
The alchemist Bebo Baldan, accompanied by Steve James on violin and sarod (as well as on instruments of various geographical extractions) mixes, in a personal way, sounds from a bevy of different cultures -from Mediterranean and Indian, to South American- with synths, samples, and loops. The result is a boundless music that carries us, riding soft waves and bobbing between Balearic ambient, jazz and electronic, on islands that have been quietly, yet carefully cultivated; peaceful, fascinating, and reflective - places where time appears to dissolve. 'Vapor Frames 86/91' was originally released for Venetian Divergo, a non-profit label, which after the Baldan album, also released 'The Wind Collector' by Gigi Masin and Alessandro Monti a few months later. This reissue includes two added bonus tracks from the same sessions, both at the end of each side. The result is a stunning auditory atmosphere that relaxes the spirit in the same vein as a reiki treatment.
Reissue one of the key albums in the Coil discography. 'A Thousand Lights In A Darkened Room' was recorded in 1996 and released under the project name Black Light District (the name was taken from a track by Boyd Rice). John Balance, Peter Christopherson, Drew McDowall, Danny Hyde were a part of this record and this reissue is authorized by Danny Hyde. This CD contains one unreleased track from the same recording session.
2018 album by Dutch band Sophya; dreamy guitars, smooth bass lines, analogue synths and drum machines. Together with the warmth and heavenly voice of Sonja this results in a unique combination of dream pop and new wave.
2018 marks the 30th anniversary of MZ.412. The long-awaited album 'Svartmyrkr' has been born. But first: 'Ulvens Broder'. This limited edition 10" is taken and adapted from the 'Svartmyrkr' album and features a very special B-side with Tomas from Ordo Rosarius Equilibrio. Limited to 412 copies on black vinyl.
'Vengeance' is an album that rouses spirits from a time when Teutonic thrash was wild and untamed and ready to cleanse auditory canals from years of decay and depravation. DREADFUL FATE is the remedy for those who miss KREATOR, SODOM and BATHORY in their potent prime.
Apocalyptic black metal for the end of times! Novae Militiae pushes the boundaries of black metal with one of the darkest, most violent and unrelenting releases of the last few years. The French commando shares the same nihilistic vision that characterises countrymen Antaeus, Blut Aus Nord and Deathspell Omega but developed a sound that is completely unique and original. Black vinyl version. Side 4 is etched.
This hidden gem of a doom album that was self-released in 1993 could have been issued by the renowned Hellhound Records back in the day and die-hard fans of WITCHFINDER GENERAL, BEDEMON and PENTAGRAM are sure to rate it highly. I Hate is now releasing the album on vinyl for the first time ever and without the two bonus tracks recorded in 2008 that Battle Cry Records had on their CD re-release to keep this recording as authentic as possible for the listeners. In other words, this is exactly how the band sounded back in 1993. The LP is strictly limited to 333 purple transparent copies.
Reissue of jazz album, originally released in 1974 on Strata East. More info soon.
Reissue of jazz/soul/rock album, originally released in 1974 on Strata East. More info soon.
Reissue of Dutch/Surinam jazz funk album from 1980. More info soon.
Debut album by French mod-jazz and bossa sensation. Classic organ/drum/bass trio from Rennes with their eyes on London, New York, Rio de Janeiro and Paris. On Georgie Fame, Antonio Carlos Jobim, Jimmy Smith and Gainsbourg, on samba, soul and noir soundtracks. SMART, COOL, HIP!
Reissue of soul/boogaloo album, originally released in 1969 on Dorado. More info soon.
Reissue of soul/funk album, originally released in 1978 on Greedy. More info soon.
Reissue of disco/funk album, originally released in 1977 on Baby Grand. More info soon.
Reissue of disco/funk album, originally released in 1979 on Baby Grand. More info soon.
Reissue of salsa/soul/funk album, originally released in 1972 on Salsa. More info soon.
Reissue of soul/funk album, originally released in 1980 on Phono. More info soon.
Reissue of soul/funk album, originally released in 1976 on Tiger Lily. More info soon.
First time on vinyl for this 1984 album by soul singer Mavis Staples. More info soon.
Reissue of funk/disco album, originally released on Midwest International Records in 1980. More info soon.
Reissue of disco/funk album, originally released in 1977 on Baby Grand. More info soon.
Reissue of soul/funk album, originally released in 1979 on Drive. More info soon.
A compelling slice of Canadian funk from the late '70s, inspired by the righteous power of James Brown's famous 'Payback' album, but who come across here with a warmer, clubbier feel overall. There's a nice degree of boogie in the mix, but the overall approach is definitely funk, with bumping basslines underneath tight horns, including plenty of sweet Fred Wesley-styled trombone. Originally from 1977.
The album 'The Trail Of Genghis Khan', recorded by Lisa Gerrard in collaboration with Cye Wood, is sourced from material that Lisa and Cye produced for the documentary series of the same name. This album is an emotive interpretation of Tim Cope's epic journey on horseback from Mongolia to Hungary. Drawing on inspiration from this rugged and majestic landscape, and the culture and inhabitants of this unique part of the world, they have allowed their intuition to be the guiding force in the creation of these works.
Reissue of Afro funk/disco boogie album, originally released by EMI Nigeria in 1978. More info soon.
Reissue of Afro reggae/funk album, originally released in 1978 on EMI Nigeria. More info soon.
Blog
Previous editions:
18/03/2019 08:50 SPOTLIGHT 11
12/03/2019 08:05 SPOTLIGHT 10
05/03/2019 08:36 SPOTLIGHT 9
24/02/2019 10:48 SPOTLIGHT 8
18/02/2019 10:14 SPOTLIGHT 7
11/02/2019 16:23 SPOTLIGHT 6
04/02/2019 14:01 SPOTLIGHT 5
28/01/2019 10:06 SPOTLIGHT 4
21/01/2019 08:46 SPOTLIGHT 3
14/01/2019 14:54 SPOTLIGHT 2
07/01/2019 13:39 SPOTLIGHT 1
17/12/2018 15:11 SPOTLIGHT 50
10/12/2018 17:39 SPOTLIGHT 49
03/12/2018 14:43 SPOTLIGHT 48
26/11/2018 09:45 SPOTLIGHT 47
20/11/2018 08:23 SPOTLIGHT 46
12/11/2018 12:04 SPOTLIGHT 45
05/11/2018 12:30 SPOTLIGHT 44
23/10/2018 08:11 SPOTLIGHT 42
15/10/2018 10:18 SPOTLIGHT 40