SPOTLIGHT 619
15/12/2017 16:59
~HAPPY HOLIDAYS FROM THE CLEAR SPOT & SHINY BEAST CREW~
Welcome to the Spot Light! Check out the latest psychedelic, cosmic, prog, freakbeat, folk, kraut, experimental, jazz, drone, mystical and avant-garde sounds! https://www.shinybeast.nl/blog/
Subscribe to our mailinglist : http://www.shinybeast.nl/mailinglist/
The office and warehouse will be closed from Saturday December 23th 2017
and will open again on Tuesday January 2nd 2018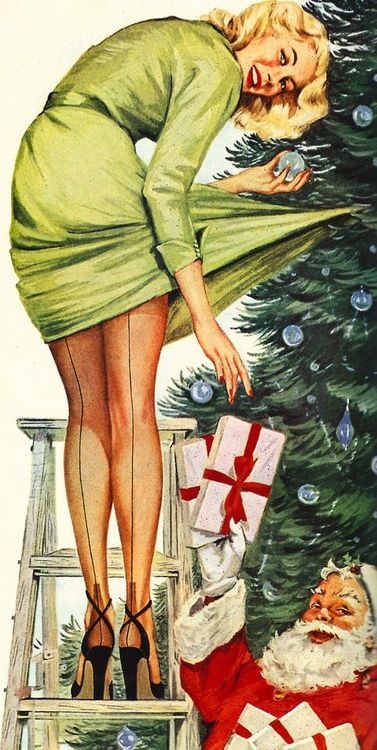 PSYCHEDELIC/PROGRESSIVE/FOLK
With a banjo, a guitar, strange drums and multiple voices and languages as their sole companions, Cyril Cyril cuts a groove from the soul and transcends, for a few tracks a time, the good manners of damned souls. The tandem, disguised as an ghost-like fanfare, rises like a phoenix on the dance floor.
The Astronauts second album 'It's All Done By Mirrors' was originally released by All The Madmen in 1983 and is now finally reissued on vinyl for the first time. It is a stunning collection of explosive pop songs and traditional folk ballads and considered to be the pinnacle of the Astronauts' recorded output. Musically its tighter and more focused than on the debut album and lyrically it's on another level. Three of the tracks feature legendary sax player Lol Coxhill. As with all Astronauts releases: totally under rated yet totally essential.
First album by Dätcha Mandala, a heavy psychedelic blues band from Bordeaux, sounding like a mixture of Led Zeppelin and Black Sabbath, but also revealing more modern influences.
Now also available on DOUBLE-LP, here's the third studio album by Electric Swan, the hard psych-blues project of Lucio Calegari, guitarist and founding member of hard rock band Wicked Minds.
Pharaoh Overlord steer an exceedingly singular course on this album. Augmented by Antti Boman (Demilich) and Hans Joachim Irmler (Faust), the psychedelic supergroup (consisting of members from Circle) have taken their oeuvre to a whole new psychiatric plateau on their ninth studio album. Libido-driven arithmetics do not apply on these aberrant tracks. 'Zero' provides an offbeat rock and roll implosion, with its sonic realm contorting inwards like a sapient voice muffled by the gentle void of cyberspace. What the album has to offer is exposure to genuine ingenuity.
Spatial Moods started an improvisational jam band in 2012 with the trio of guitarist Jorge Apaza, bassist Gean Karlo Vargas and drummer-percussionist Daniel Rojas; soon Arturo Alonso Quispe Velarde joined on sax as a special guest (himself being a member of Cholo Visceral and Rapa Nui), and so the jams became real meetings of musical creativity. In less than a year, Spatial Moods has become one of the most prominent psychedelic prog bands in Lima's underground rock scene.
Third album by UK band 7shades. Psychedelic, punk, prog and pop in roughly equal measures, and taking in many other influences en route, 7shades might appeal to anyone with a love for unusual music played with conviction by people who really should know better! Cardiacs fans take notice!
GARAGE/BEAT/SURF/ROCK'N'ROLL
Honeychain is the brainchild of charismatic front-woman Hillary Burton, who plays drums in the reincarnation of the legendary '80s garage all-girl band The Pandoras too. What once was a solo project for Hillary (playing every single instrument on the debut 'Futura'), turned into a full fledged band in 2014. Burton's compositions combine the classic sophistication of The Shangri-La's with the introspective jaggedness of The Buzzcocks.
Following the success of his thematic 'O-Rama' compilations, the indefatigable El Vidocq turns his attention to 'Super Sounds'. This series focuses on the very essence of music, on its structure and workings and various vital elements. And what could be more natural than to start the series off with voices and singing? This selection explores the rich period stretching from 1955 to 1963, sampling rhythm'n'blues, doo-wop and rockabilly. SIDE 1: 1. Esquerita - Esquerita And The Voola 2. The Gamblers Feat. Big Brown - My Testament 3. Jimmy Ricks - Lazy Mule 4. Marvin Rainwater - Boo Hoo 5. The Versatones - Bila! 6. Clarence (Frog-Man) Henry - Ain't Got No Home 7. Tic And Toc - Jibba Jab 8. Donnie Elbert - What Can I Do SIDE 2: 1. Sheldon Allman - Heartbreak Boulevard 2. The Sharps - Have A Love Will Travel 3. Brenda Lee - Let's Jump The Broomstick 4. Hannah Dean - You You You 5. Bunker Hill - Red Ridin' Hood And The Wolf 6. Pearl Woods - Right Now 7. Smokey Joe - The Signifying Monkey 8. The Nutty Squirrels - Uh! Oh! Part 1
Los Deformes is a garage-surf band formed by the famous Italian producer, Francesco Minelli. Tracks: 1. Saturno 5 2. El Perrero 3. La Mortaja 4. El Esqueleto
Radio Ocean is an instrumental music band founded in 2013 years by some friends with the desire to enjoy making music. His music is influenced mainly by the sound of classic surfing, you can also appreciate garage and psychedelia touches and find in his compositions brushstrokes to old film soundtracks, as well as other more recent sounds. TRACKS: 1. Caliente 2. Ciclogénesis 3. Pantera 4. Fliper 5. Sirenas 6. Line Up 7. Nortada 8. Once Alto 9. Viaje Psicodélico 10. Lucy
Terremotor is a surf rock band from Umuarama, Brazil. It was founded in 2015 by Duda Victor (guitar, tzouras), Paulo Tropa (drums) and Jose Duarte (bass). The day these three met was the beginning of the first surf rock band in Umuarama. Both Paulo Tropa and Jose Duarte are also members of Nega Jurema. Duda Victor has been a founding member of two more surf bands: Bufalos d'Agua (Londrina, Brazil), releasing Ocean (1997), Pacific Hell (2001), Farewell to Shore (2004) and Clássicos da Surf Music (2004). And of Dirty Fuse (Athens, Greece), releasing Lost Riders (2010), Dirty Fuse (2012), Surfbetika (2013), Last Wave (2014) and Back to Brazil (2015).
POP/ROCK/WAVE/NOISE
Srub mixes European post-punk with the spirit of a dark forest, rhythmic shamanism with a meditative occultism and the uncertainty of the future with the sincerity of children's fears.
'Pesni Zlyh Cvetov' ('Songs Of Evil Flowers') is a thick potion, mixed from the spirit of Siberian forests, mossy stones, and marsh lights. Srub, the amazing project of Igor Shapransky and his accomplices is one of the leading groups of modern Russian post-punk.
'La Contra Ola' is a compilation dedicated to the early '80s Spanish synth wave and post punk scene. First to be published outside Spain, this anthology explores the electronic music side of the independent music produced at the time on the Iberian Peninsula: synthetic pop music with industrial sounds including futurist art rock, dance-floor productions and low-fi experiments on cassettes. Classics or true hidden treasures, this selection of nineteen songs is symbolic of the musical dawn that Spain experienced during the decade marked by the return of democracy and by the creative freedom initiated by punk music. SIDE 1: 1. Esplendor Geométrico - Moscú Está Helado 2. Zombies - Extraños Juegos 3. Derribos Arias - Aprenda Alemán En 7 Dias 4. TodoTodo - Autogas 5. El Humano Marrano - Himno SIDE 2: 1. El Aviador Dro - Gestalt 2. La Fura Des Baus - Mareâ 3. Línea Vienesa - Cangrejos El La Cocina 4. Diseño Corbusier - Golpe De Amistad 5. Tres - Doubt SIDE 3: 1. Derribos Arias - A Flúor 2. Zombies - La Rebelión De Los Objetos 3. Diseño Corbusies - Meta Metalic 4. Los Iniciados - La Marca De Anubis 5. Lavabos Iturriaga - China SIDE 4: 1. Aviador Dro - Nuclear Si 2. Oviformia Sci - Mao's Children 3. De Picnic - Jeanette Me Quiere (Party Mix) 4. La T - Dark Fields
INDUSTRIAL/EXPERIMENTAL/NOISE/NEOFOLK/GOTHIC
The sounds on this record have been created with feedback, by having a signal circle around a previously set route again and again. What seems empty at first draws a line as it moves, starts playing around and becomes something completely different. The nature of the sound changes in unexpected ways when one alters the parameters at different points of the loop. On this record the individual sounds play at different time scales and different speeds, which are defined according to the ratios of whole numbers. Because of this, the changes at the micro-level of individual sounds affect the swirling movement of the soundscape at the macro-level. Edition of 300 copies.
Bersabea is a collaboration between Niko-Matti Ahti and Birgir Örn Jónsson. The music follows an open-ended inquiry. Improvisations, samples, voices, field recordings and other aural flotsam gets collaged into bite-size pop donuts, and vice versa. Limited to 300 copies.
Premiere loop-age and analogue slurping from Brighton's F.Ampism. Put simply this record is a jitterbug in a bubbling pond, coz this collection of nine fine sound pieces are all about fluid movement and itchy digit fidgets. Limited to 250 copies.
The Parels is a duo of Jim Goodall and Eddie Ruscha from L.A. This LP is their second release after their self titled tape on Lal Lal Lal. Inside the grooves of this record they continue their strange exotica mission through the jungle and towards the mysterious grottos of the 'Mineral Kingdom'. Limited edition of 300 copies. Co-release with Lal Lal Lal.
Reissue of Ataraxia's very first tape from 1990. It features the original nine tracks of 'Prophetia', digitally mastered, plus three exclusive additional tracks (written during 1989-1992) recorded in 2017.
Another edition in the series 'Collection Des Musiques Industrielles & Post-Industrielles De France' from the Rotorelief imprint. This is the first and previously unreleased album of La Division Technique recorded between 1983 to 1986. Sounds like old-school electronica, soundscapes, minimal synth, industrial-ambient, with analog synthezisers, filters, voices and space sounds recordings. Limited to 250 numbered copies.
'Inye' ('Other') is the third studio album by the amazing Russian neo-classical band Pomni Imya Svoyo (Remember Your Name). Limited to 300 copies.
'ROCKABILL MADE IN AUSTRIA' - This EP contains another four fantastic rockin' and rollin' Austrian bands, among them two Austrian chart-breakers. Austria isn't shaped like a bizarre guitar by accident, it's because they rock! Includes tracks by Chilli & The Baracudas, The New Attention!, The Dead Beatz and Harry Davidson & The Road Kings.
Second CD album by this Austrian rockabilly outfit.
METAL/STONER/HARDROCK
The third full-length by the genre defying sinister Swedes of El Camino. 'Cursed Congregation' is a ritual summoning of unseen and hungering terror. Version on black wax.
Alpine black metal split release between Tannöd, Rauhnåcht and Hanternoz. This co-operation release between Percht and Antiq Records is limited to 100 copies only, so order fast!
A release of late '90s recordings from the rocker-gone-military-man-gone-rocker. Stokes may by an obscurity for most of us, but the status of some of his guests will tell you that he's a highly respected musician. None other than Pat Travers plays lead guitar on the songs 'Firestorm' and 'Money Slave', Les Dudek plays lead guitar on 'Down On Me' and 'Fort Stockton Boogie', while Frank Marino of Mahogany Rush plays lead guitar on 'The Beast'. And then there also is an appearance by Marc Storace from Swiss metal giants Krokus.

Infectiously catchy hard rock gleaming the cube of torrential riffs. Surfing In Hell hangs its blazing stoner metal hooks ten toes deep beneath a fiery tube of fuzz. For fans of the Fu Manchu and Dozer groove, accented by proto-metallic vocal tones. TRACKS: 1. Reborn In Heaven 2. Standard Fuel 3. 666 Thousand Miles 4. Surfers-Up 5. Stone Soul 6. Surfers-Up (acoustic)
SOUL/FUNK/LATIN/R&B/GOSPEL
Since their first 45 released on Bongo Joe earlier in 2017, the Mauskovic Dance Band burned dozens of dancefloors in all parts of Europe. They're back on 45 with their unique and infectious recipe made of '70s Afro-beat and Columbian cumbia blended with the early '80s New York no wave sound of ESG and Liquid Liquid.
Edited/remixed versions of these Indian soul/disco/funk classics from 1982. Comes with randomly inserted black or white covers (folded around a black disco sleeve with stamped red inner). SIDE 1: 1. Moja Bhari Moja (by Johannes Klingebiel) 2. Aaj Shanibar (by RSS Disco) SIDE 2: 1. East West Shuffle (by Roman Keller) 2. Ayee Morshume (by M.Rux)
VARIOUS: WORLD, CLASSICAL, SPOKEN WORDS ETC.
This posthumous release, first issued in 1995, but recorded back in the '60s, is now available again on CD. The music is similar to what we heard on 1960's 'Eden's Island', with his poems presented in musical settings.
Maya Deren (1917-1961) was a Russian-American filmmaker and one of the most important voices in avant-garde cinema of the mid-20th century. When she decided, between the end of the 40s and the beginning of the 50s, to make an ethnographic film in Haiti, she was criticized for abandoning the avant-garde film world where she had made her place, but she was ready to expand to a new level as an artist. Deren not only filmed, recorded and photographed many hours of voodoo ritual, but also participated in the ceremonies. It was in working on this film that Deren recorded the Haitian musicians found on these sides originally released in the very early days of Elektra records. 'Voices Of Haiti' (here repressed as a 12" with new mastering) -a beautiful artifact of percussion and chant heavy ritual music- is one of the earliest and best Western ethnographic documents of voodoo culture in Haiti. It is unmissable both for its historical value and for the beauty and spiritual power of the music it contains. Limited to 500 copies.
Even though the original recordings are crackly and in low fidelity (but also deeply charming) it seemed necessary to repress this record for its immense historiographic value. Here these recordings are made available with new mastering, in as clear fidelity as possible. Fans of Indian classical music will no doubt know the name Ustad Abdul Wahid Khan. He founded the Kirana gharana musical family with his cousin Abdul Karim Khan in late 19th century, which was one of the most prolific and revered gharanas in Hindustani classical music. A celebrated singer and sarangi player, Khan forbade recording of any of his performances to avoid imitation by other singers. Only these 3 pieces survived, recorded in secret for a radio broadcast in 1947, just 2 years before the singer's death. A truly stunning document that is essential to understanding the modern era of Hindustani classical music, whose influential reach is immeasurable. Limited to 500 copies.
Blog
Previous editions:
24/06/2019 14:15 SPOTLIGHT 25
18/06/2019 08:23 SPOTLIGHT 24
09/06/2019 19:32 SPOTLIGHT 23
04/06/2019 09:28 SPOTLIGHT 22
27/05/2019 10:56 SPOTLIGHT 21
20/05/2019 10:57 SPOTLIGHT 20
14/05/2019 08:35 SPOTLIGHT 19
07/05/2019 12:41 SPOTLIGHT 17 & 18
23/04/2019 08:39 SPOTLIGHT 16
15/04/2019 08:11 SPOTLIGHT 15
09/04/2019 09:14 SPOTLIGHT 14
02/04/2019 08:32 SPOTLIGHT 13
26/03/2019 08:16 SPOTLIGHT 12
18/03/2019 08:50 SPOTLIGHT 11
12/03/2019 08:05 SPOTLIGHT 10
05/03/2019 08:36 SPOTLIGHT 9
24/02/2019 10:48 SPOTLIGHT 8
18/02/2019 10:14 SPOTLIGHT 7
11/02/2019 16:23 SPOTLIGHT 6
04/02/2019 14:01 SPOTLIGHT 5